Dunwich
A couple of days ago I finished the twelfth and last painting in my On the Edge: the North Sea Project which has been my painting project for 2019.
This view of Dunwich Beach was from a summer visit, and it has been very enjoyable to paint this warm sea and blue sky over the last week when we have mostly had grey skies and rain and more rain!
It is quite interesting to see all twelve of the paintings in the series together, as they are so very different in mood, in weather, and in colour, although they all depict the coastline of Suffolk and Essex. I did a couple of little layouts of the whole group for Instagram, which you may not have seen, so here they are!
The first six paintings –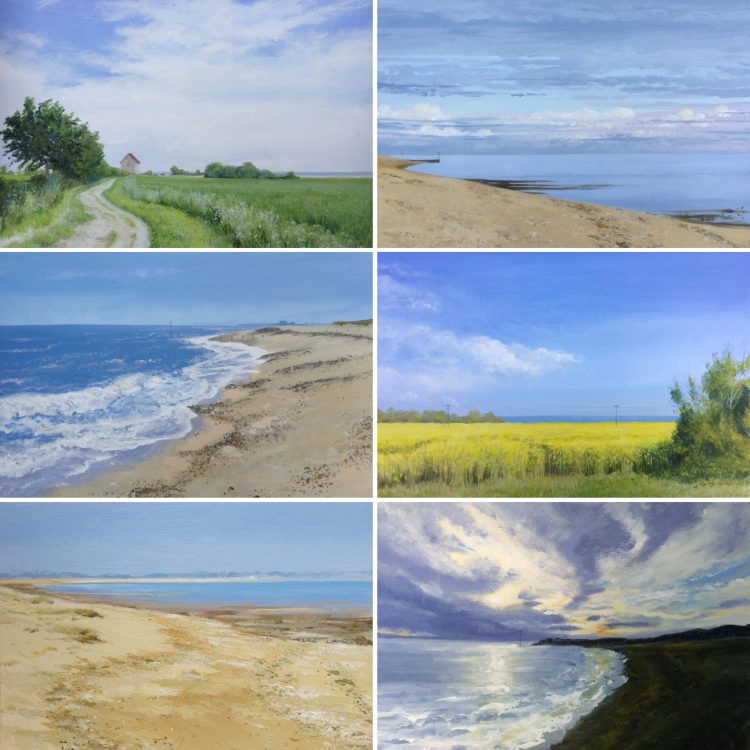 which shows Bradwell-on-Sea, West Mersea, Southwold, East Mersea, Walton-on-the-Naze and Holland-on-sea.
And the second group –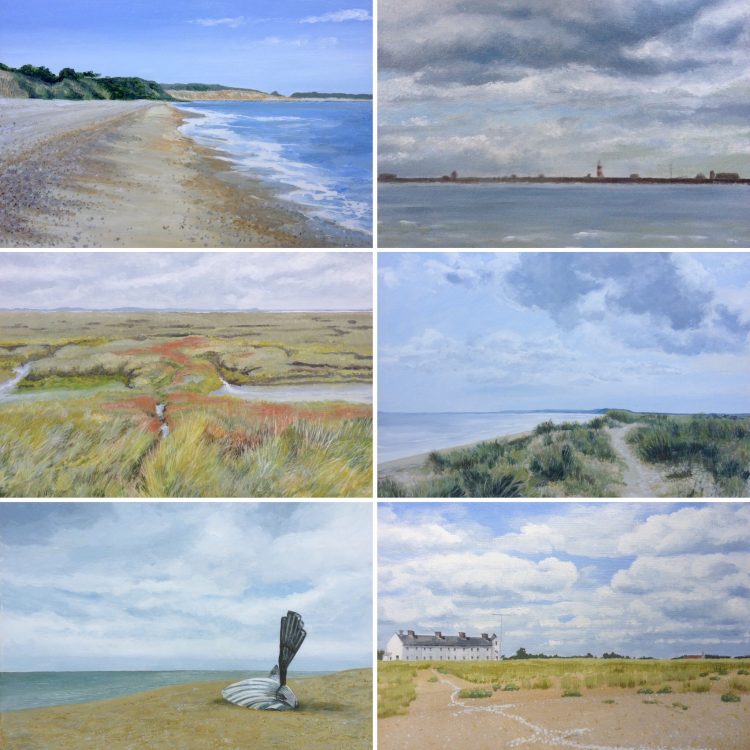 which shows Dunwich, Orford, Tollesbury, Walberswick, Aldeburgh and Shingle Street.
Some of the paintings are slightly cropped by the Layout app, but it gives a good idea of them all!
I feel very fortunate to be within a short drive of the coast. Graham and I had a (very breezy and chilly!) walk by the sea this afternoon, under some dramatic skies . . .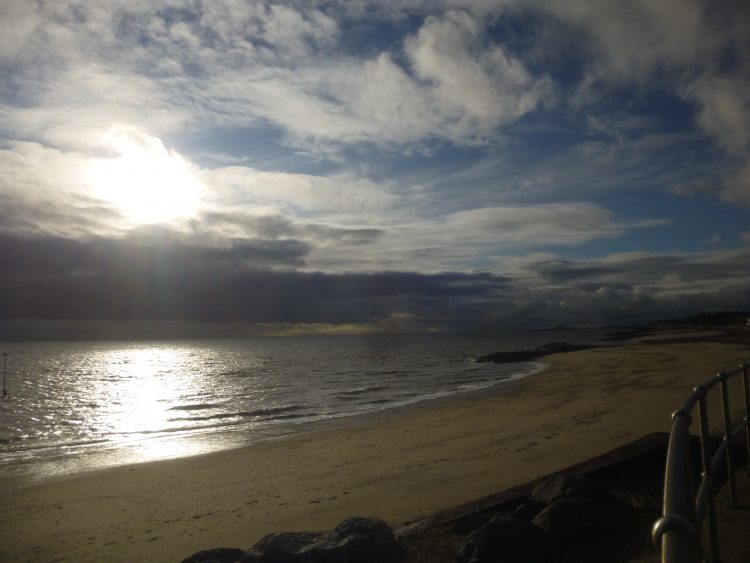 and it was good to get out for some fresh air and exercise!
I hope you manage to spend some time outside in amongst all the Christmas busy-ness, and recharge your batteries! 🙂
---