Cow parsley . . .
When I came back from The Field this month I didn't bring my usual handful of twigs. Instead I brought some grass seed heads, and bunch of cow parsley! So my tiny 'jam-jar' drawing this month is of the cow parsley.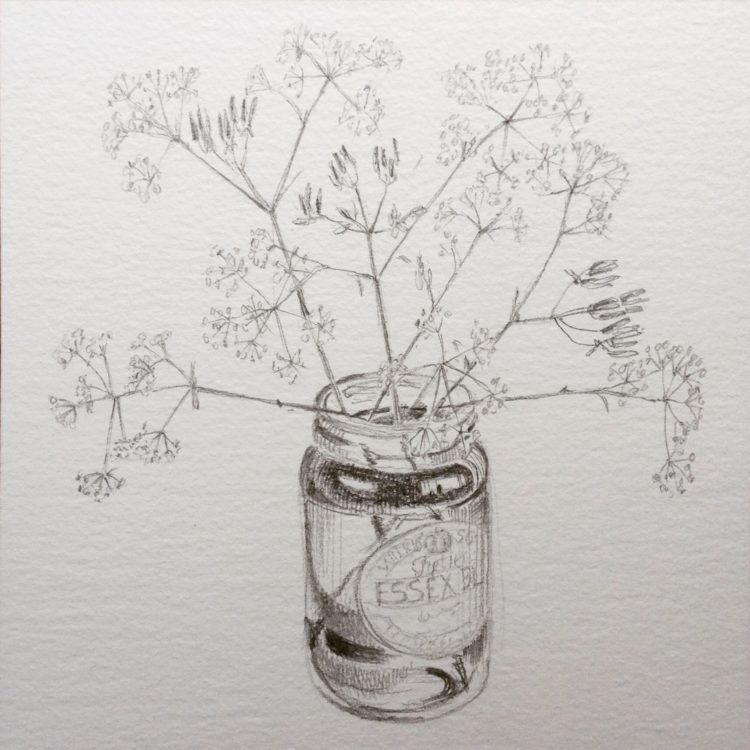 These little 'jam-jar' drawings are only 7 inches square. I have drawn one for each month of the year that I've been to the field, and will continue until December. My plan is to then have the best six made into a set of little greetings cards. I've already decided that the January, March and May drawings will be part of the set. What do you think?
I had also picked up a number of feathers in the field, including this pheasant's feather, which I couldn't resist drawing.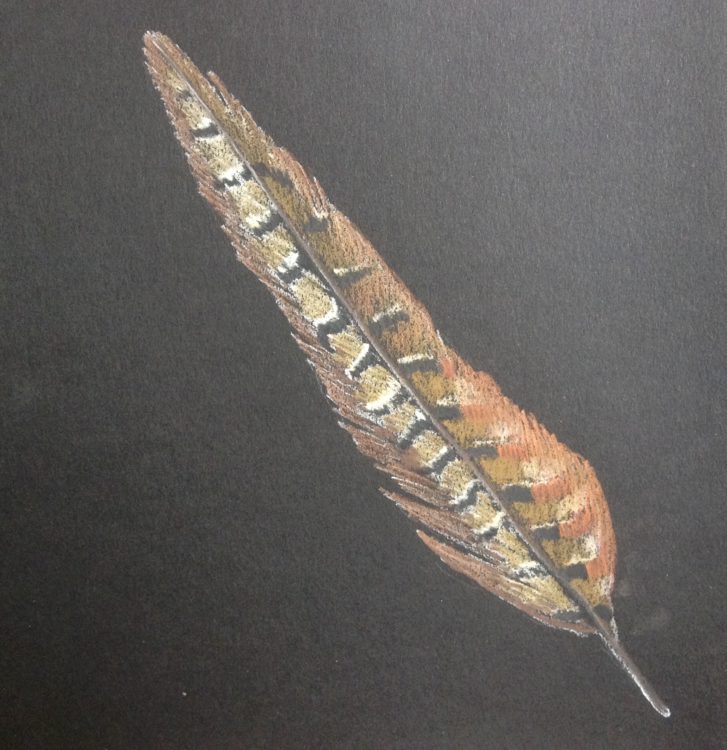 In my studio: I'm working on the next painting in my Essex Churches series, which is of All Saint's at Brightlingsea. And now that we are allowed to go out a bit more I'm thinking about some trips to some of the 'further afield' churches that I have on my list . . . . .
Keep well, stay alert, enjoy the sunshine 🙂
---