Dedham
Yesterday the weather was perfect for a visit to Dedham. Gradually travelling up the Stour Valley, month by month . . . .
I walked down the path that runs off the end of the High Street, going down to the right of Dedham Hall. Part of it is across meadows, and part through a green tunnel of mostly hawthorn and elder.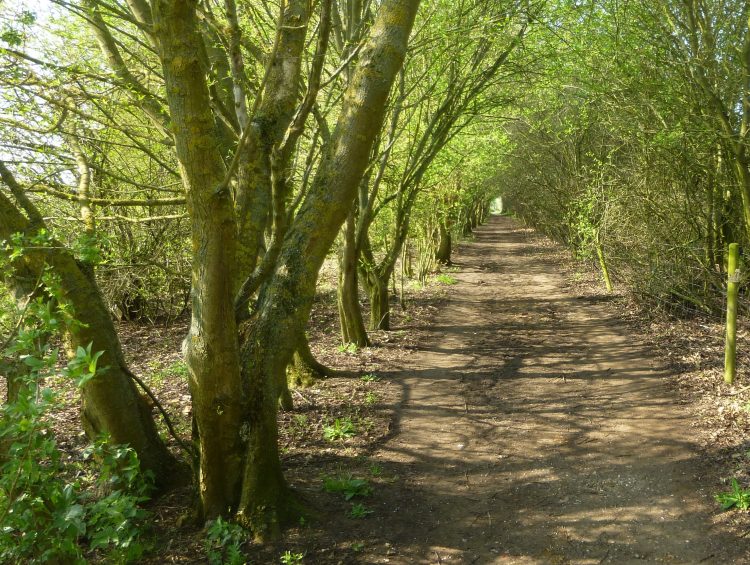 At the field edge were two blossoming trees, which looked like a cherry and an apple – this is the cherry!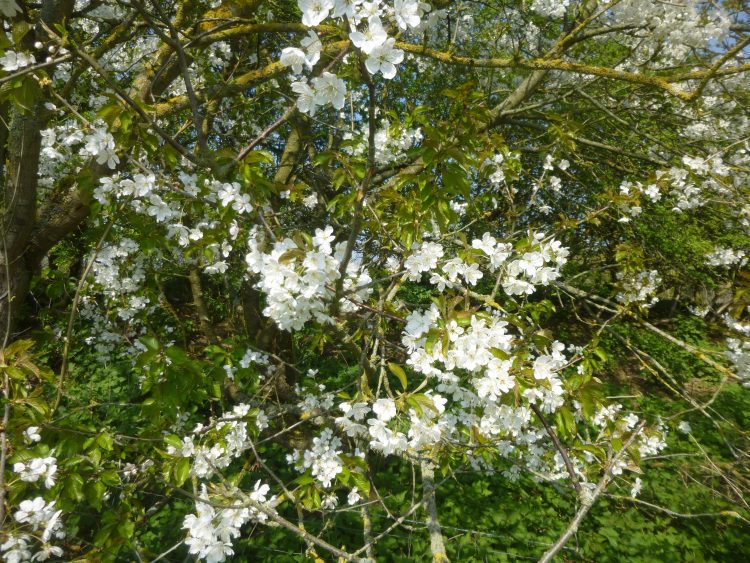 Everywhere there was blackthorn flowering, celandines on the path edge, the fields yellow with dandelions.
After  a ten minute walk I came out on the river bank.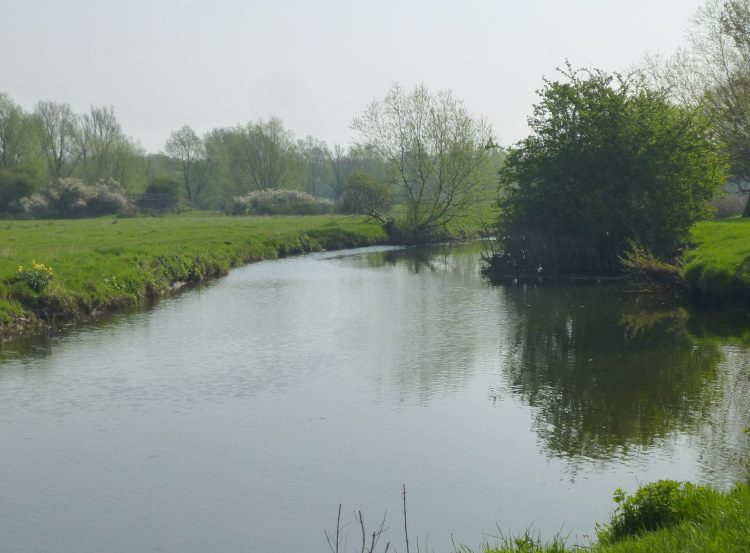 You can see how lush the new spring grass is, and the white of the blackthorn blossom on the far bank. This photo is looking down river towards Flatford, and this –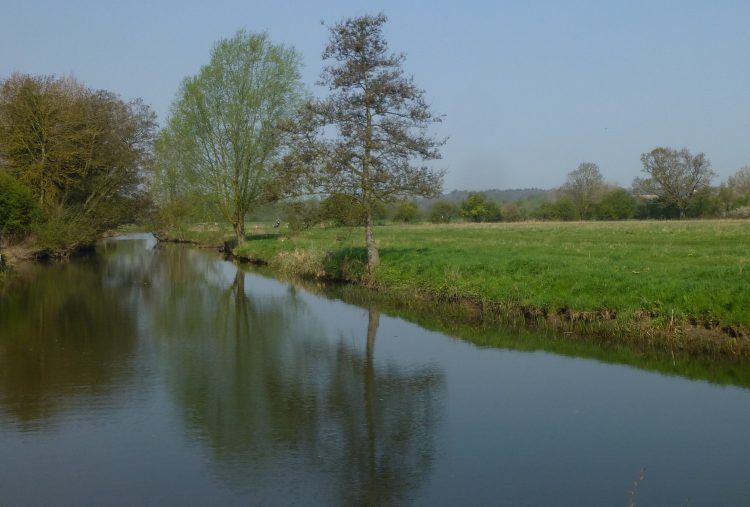 was looking up river towards Dedham Mill. The water surface was very calm, with sharp clear reflections.
After doing a bit of drawing from that spot, I walked back to the High Street, down Mill Lane, took the little side path by the mill, over the lock gates with the deafening torrent of water pouring through, and came out on the other side of the river. I walked upstream a bit, to where there are lovely tree-lined views of the river –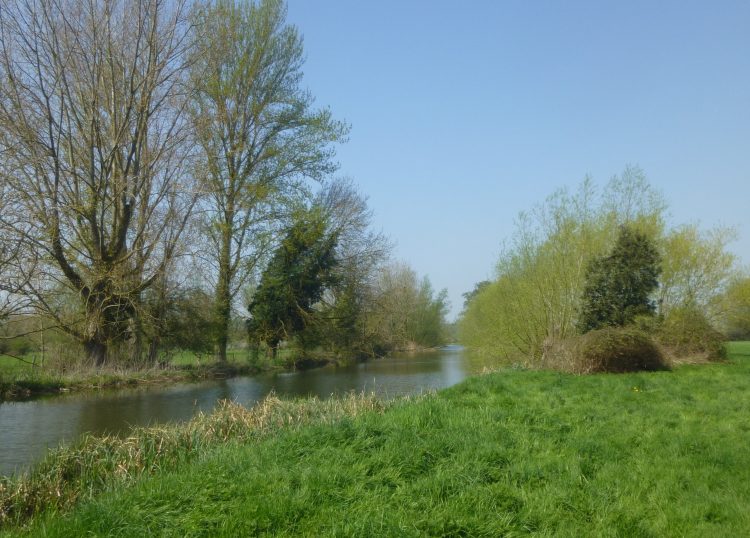 and the church tower can also be seen on the far bank.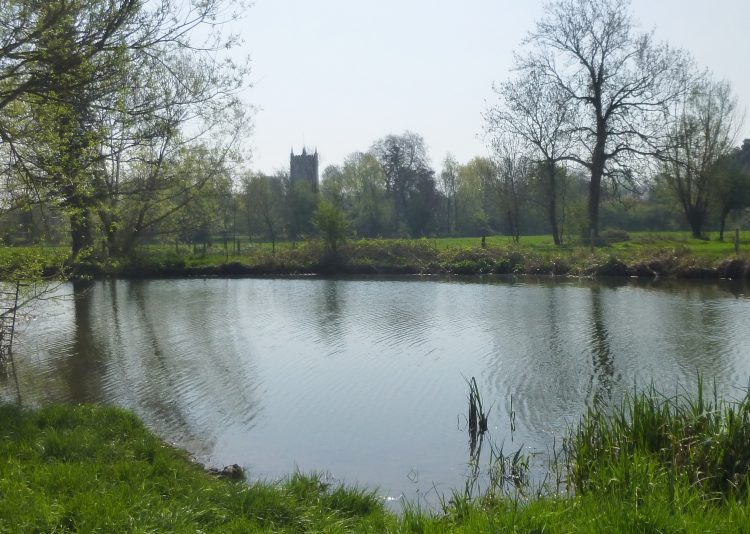 The willow trees were all coming into leaf, even the huge ancient pollard willows, and there was a haze of green over everything.  So many lovely scenes – my only problem is deciding which one to paint first!
Festival News: The previous day I had been up to Stowmarket to visit another of the exhibiting artists for All Saint's Arts Festival in Maldon in May. Greta Hansen is a print maker, who works with wood block printing and lino printing, focusing on the landscape, especially woodland and views with wildflowers. She showed me one particularly lovely print of the bluebell woods with silver birch trees in Lexden! She drew it while she was down here delivering her work to last year's Lexden Arts Festival! Greta does not have her own website, but has an online presence on the site of the Suffolk Craft Society www.suffolkcraftsociety.org.uk  and then search under Printmakers. Only one more visit to go, and then two more exhibitors who don't need visiting – I will explain in due course!
Hope you are enjoying your weekend! 🙂
---