East Sussex Part Four: The Cuckmere Valley
My last day – and I went to the Cuckmere Valley. The weather was beautiful, really warm and sunny.
First I drove up the charmingly named 'High and Over Hill', from where there are spectacular views over the river valley with the looping meanders of the river sweeping across the valley floor.
I sat on a convenient bench to draw the downs on the other side of the river valley.
Then it was off down to the visitors centre in the valley – a quick lunch, and another walk along beside the river meanders towards the sea. The river was as still as a mill pond, and the cloud reflections were beautiful.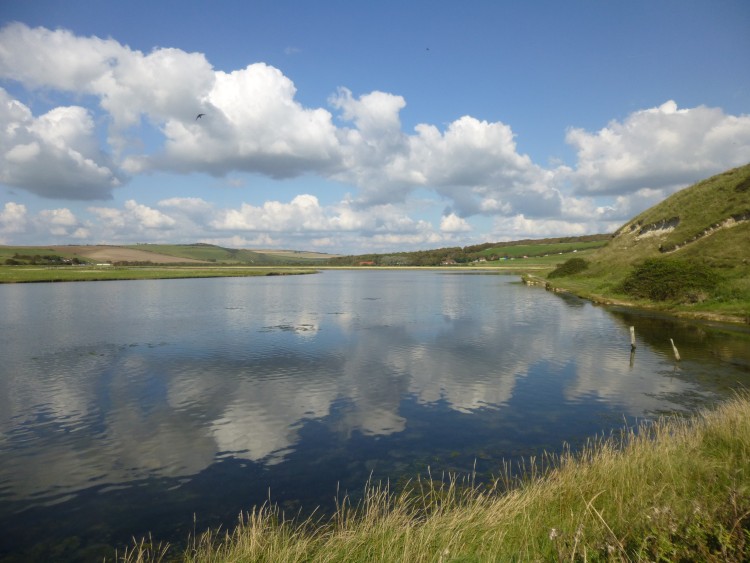 While I was driving and walking around the South Downs during the week, I was struck over and over again by the 'Eric Ravilious' style views I kept seeing – and his painting of Cuckmere Haven is a particularly lovely one.
Earlier in the week I had been to the Towner gallery in Eastbourne to see their exhibition of work by Ravilious, supplemented at present with works on loan from Aberdeen. I was particularly pleased to see 'Train Landscape' in reality, and to pick up two lovely art books which I know I am going to enjoy reading and looking at, James Russell's 'Ravilious'. . . . .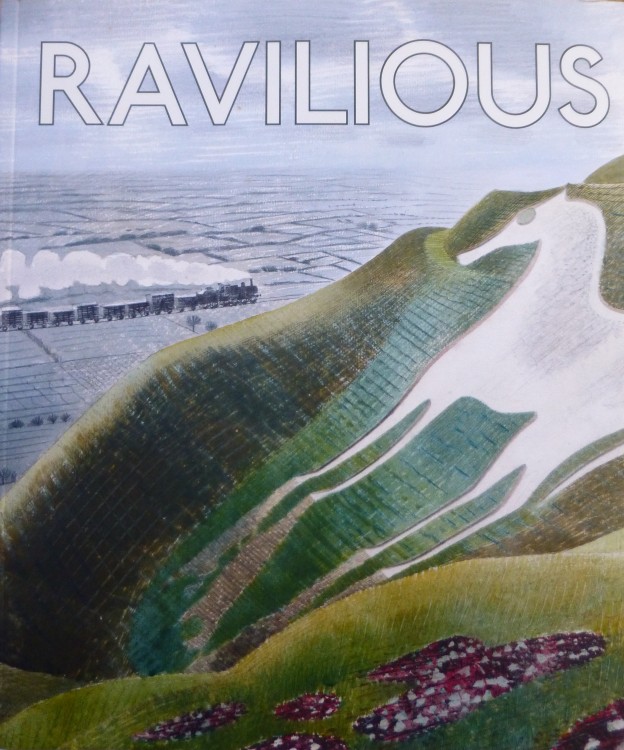 and 'Bawden, Ravilious and the artists of Great Bardfield' edited by Gill Saunders and Malcolm Yorke . . . .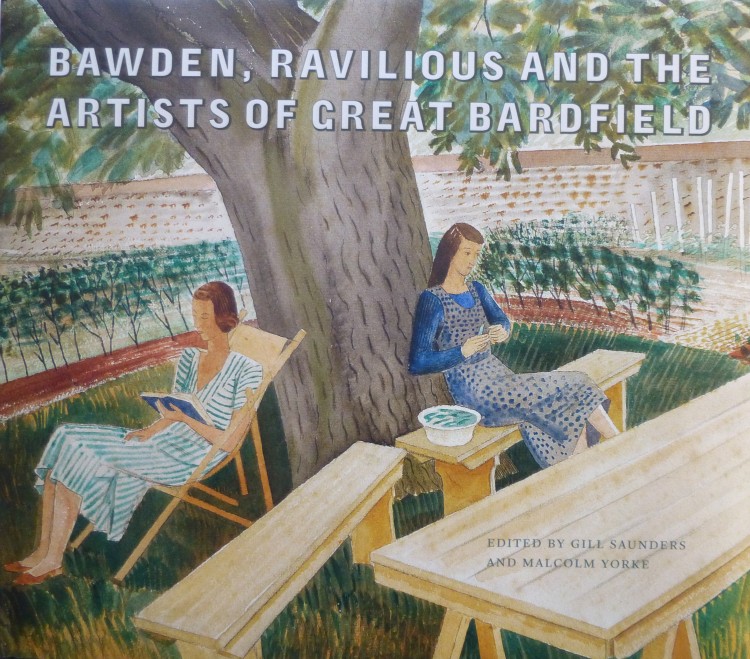 – which, of course, brings us back to Essex, as Great Bardfield was the Essex village, not far from where I live, that became home to this group of fascinating artists during the early 1930s.
It was a really interesting and enjoyable week – but today it was also nice to get back in my studio and make a start on 'From my October Garden'!
Tomorrow I'm going to start a series of posts answering some of the many questions I was asked at Open Studios! 🙂
---