Ely
A jaunt to Ely yesterday on the train, to meet up with my sister and her friend, Sandra. And on our walk up from the station to the Cathedral, look what we found!!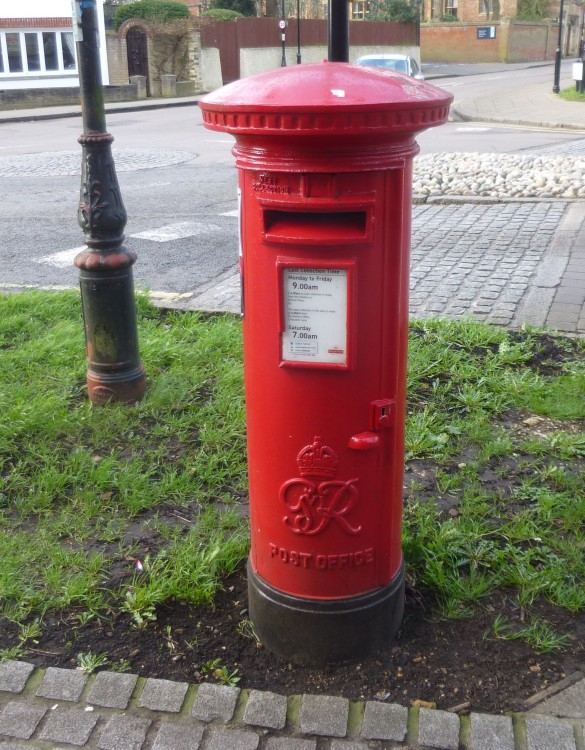 A fine George VI post box! As the weather has still not obliged me with snow this winter, so I am still unable to paint some lovely snow scenes for Christmas cards, I am planning instead to do another set of Historic Post Box Christmas cards, but this time widening the appeal by including boxes from all over East Anglia. I found a nice Edward VII one at Walton on the Naze a while ago, so now only three more to get!
We were actually in Ely to go to an exhibition at the Cathedral . . .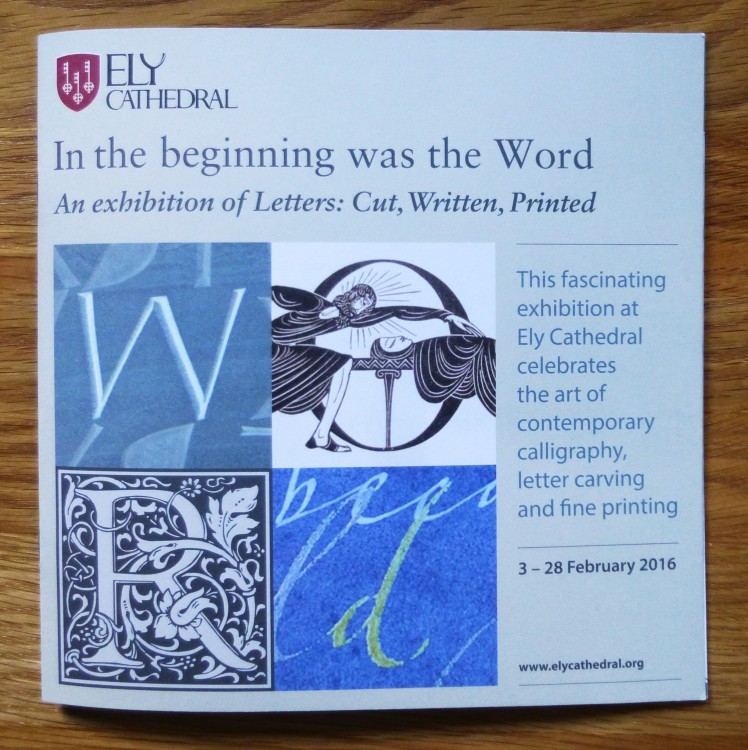 . . . which was held in the beautiful Lady Chapel – and what a wonderful lofty light space that is for holding an exhibition! There were some very interesting exhibits, although the quality I felt was very uneven. I liked several of Gaynor Goffe's pieces, and was interested to see that a Norfolk letter cutter in stone, Teucer Wilson,  had used quotations from Hugh Lupton's writing. It was lovely to see a copy of the Golden Cockerel press' 'Four Gospels', with illustrations by Eric Gill, and a facsimile of William Morris' Works of Geoffrey Chaucer. What I liked best, though, was the 1996 copy of T. S. Eliot's Four Quartets printed by the Rampant Lion Press who were based in Cambridge.
After lunch in the Refectory Café, we had a wander round the town before going back to the station. In the High Street we came across a lovely shop with the wonderful name of 'The Eel Catcher's Daughter'.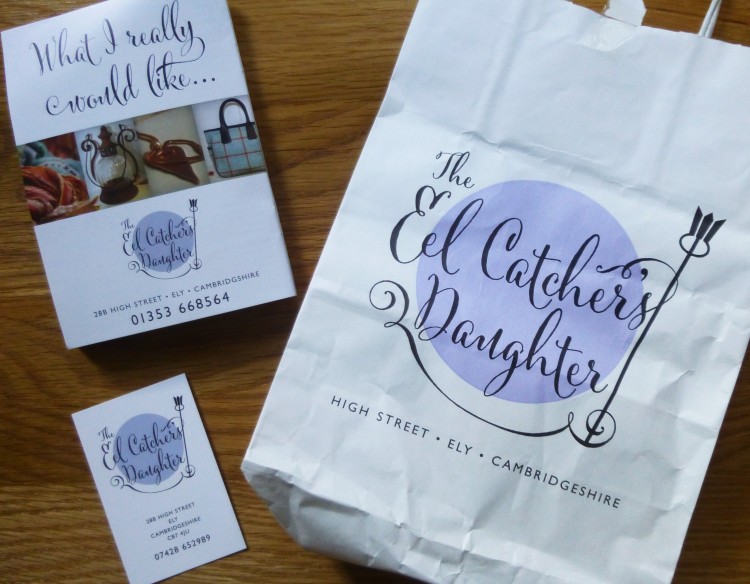 It was full of beautifully displayed accessories and small home décor pieces, and we really enjoyed looking around. After a long time looking through all the lovely scarves, I eventually bought this one – intriguingly it is half spotted and half tartan!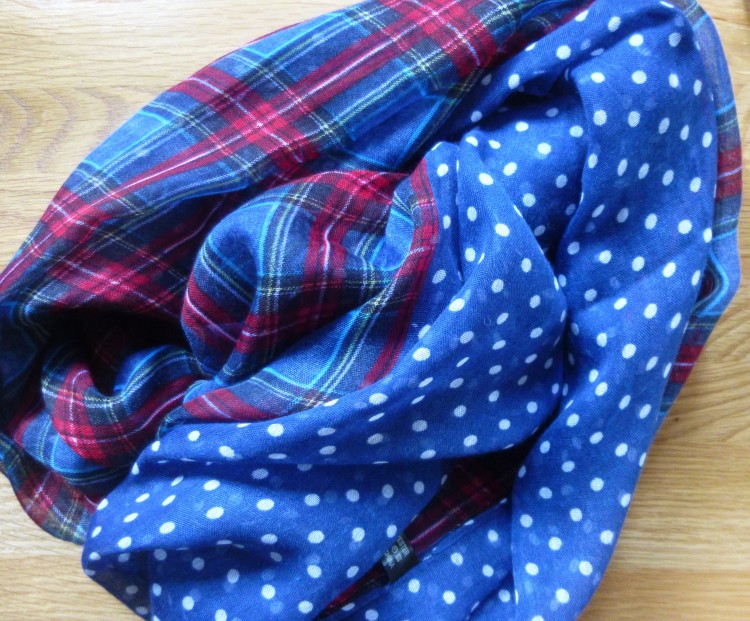 Then it was back along the river in the freezing gale to the station, and home.
The exhibition is on until the end of February, and both it and 'The Eel Catcher's Daughter' are worth a visit if you find yourself in the Ely area. 🙂
---