Essex Field: June
Here is the sixth painting in my Twelve Months in an Essex Field painting project!
This is the top field margin, looking east showing the wonderful wild flower growth. It is a very similar view to the one I painted in March, just a little further west. Comparing the two paintings the changes are astonishing!
I went over to the field for an extra visit last Thursday. Catherine let me know that one of the resident barn owls had been seen hunting over Martins field at about eight o'clock every evening, so I went to see if I could spot it. We had a lovely walk round the farm – but the barn owl chose to hunt elsewhere . . . . However, I was struck by how different the field was in the evening, the light, the direction of shadow, the mood. I have decided that my July painting will have to be an evening one, to try to catch this whole different look.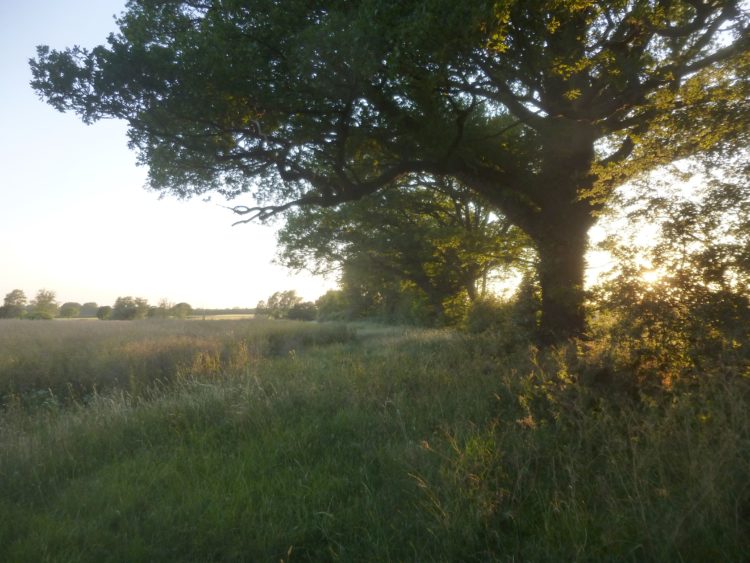 And if I'm sitting still drawing then maybe the barn owl will float by! 🙂
---