Flowers of the June Field
I made my June visit to The Field on Monday, and, as usual, brought back a handful of 'snippings' to draw.
This month there were actual flowers to pick.  The field margins have grown up enormously since last month. I picked a stem each of wild carrot, field scabious, ox-eye daisy, corn chamomile, common knapweed, and a mystery tall flower spike with minute yellow flowers which a long trawl through all my wild flower books failed to identify!
Here they are –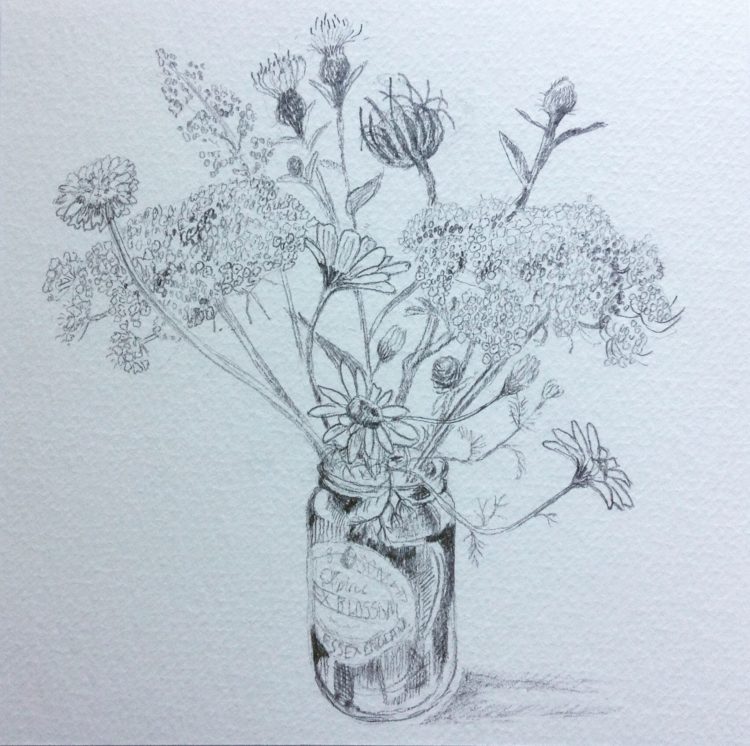 I've also just finished a little painting of a stalk of oil seed rape from The Field in April. I started the painting weeks ago but have only just done the last bit of work on it.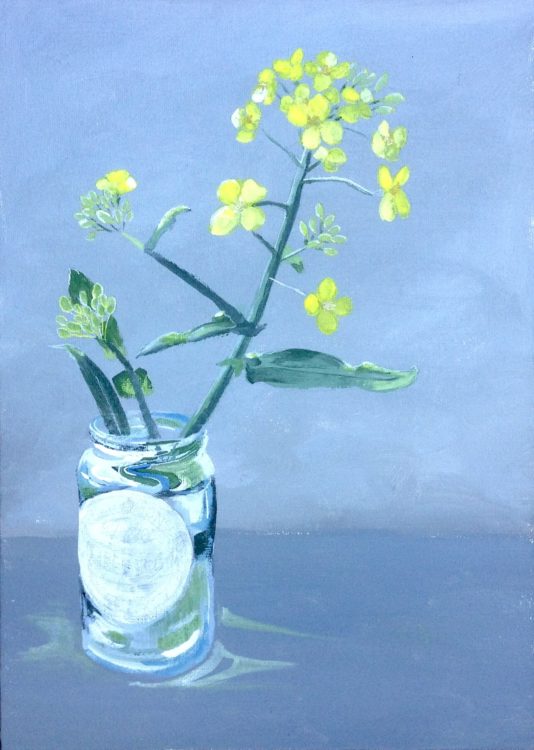 Both of these little pieces show 'Tiptree' jam-jars, from Wilkins & Sons, which is just a few miles down the Maldon road from where I live. The jar I use most often is from a jar of Essex Blossom honey, and has ESSEX BLOSSOM on the label. This month is the first time that seems sort of appropriate!
I've made a start on my Essex Field: June painting, but it is far too hot to paint in my studio today.
Virtual Online Open Studios: A big thank you to those people who have bought greetings card packs, and prints both large and mini from my SHOP page since Saturday. I has been lovely to have a distanced chat with some of you as you came to collect. My online event is going on for four more days until Saturday, 27th, so do hop over to the shop page and have a browse. One or two people have mentioned that they have an issue with using PayPal; if you are intending to collect an item, then drop me an email and you can pay on my card reader when you collect, just as you would at my normal Open Studios.I am cleaning the card reader before and after every use.
Hope you are all still safe and well, and are either enjoying the heat or at least surviving it! 🙂
---