Extension
I'm not getting much painting done this month, because I have the builders in, and can't get into my studio. I am planning on my monthly visit to the field, but whether I can get the painting done this month, or whether I have to play catch up in September, I'm not yet sure.
Those of you who have been to my house for Open Studios may remember that as you came in the back door there was a little lean-to room, and then a small step down into the kitchen. That little lean-to was the original coal shed and wood shed of this 1907 Edwardian house.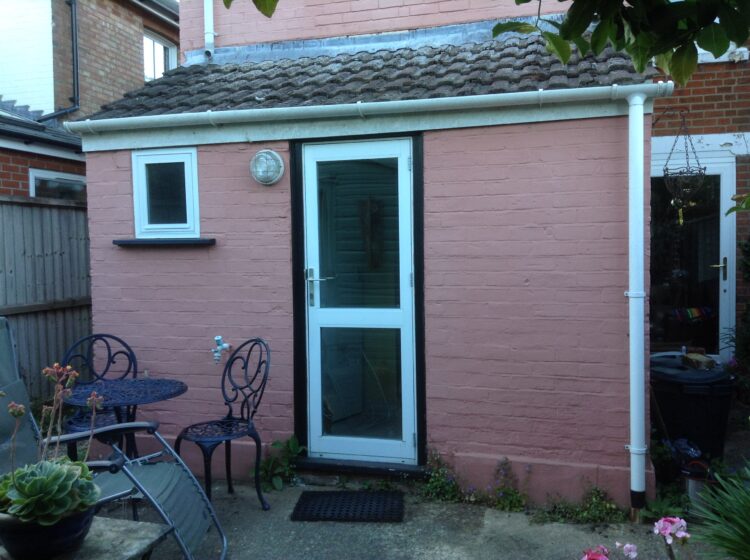 It was never build to be part of the actual house, although the house owners before me had knocked a door through the outside wall of the house to gain access to it.
It had no damp proof course, no foundations to speak of, and it was only single skin brickwork. It has always been something of a problem, and as time has gone on the issues of damp, cold, and ants (!!) became worse.
In February I took the decision to have it demolished and a proper extension built, taking the opportunity to make it bigger at the same time. The architect just got the plans finished as lockdown was beginning, and I was able to deliver the approved plans to my builder on 24th April.
Work finally started on 20th July, with a week of demolition –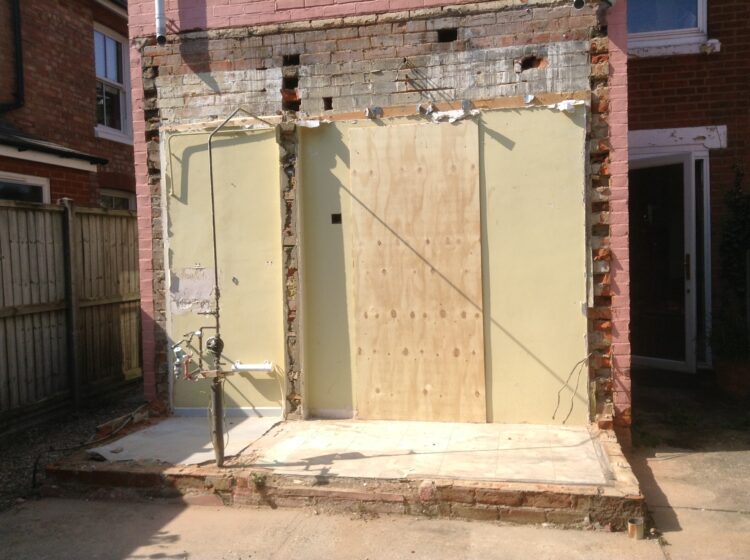 and digging  of footings, which, on the Friday afternoon turned up the problem that there was a big sewer pipe running exactly along the line where the footings needed to be dug. That was just the first of what seemed an unending array of drains and water main problems, but eventually it was all sorted.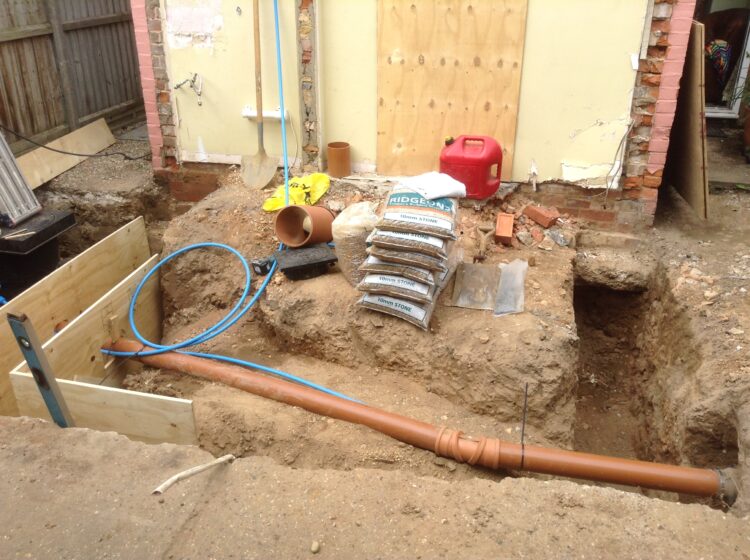 The foundations got 'poured' last Wednesday afternoon, one of the hottest days of the year! The engineering bricks have been laid almost up to the damp proof level –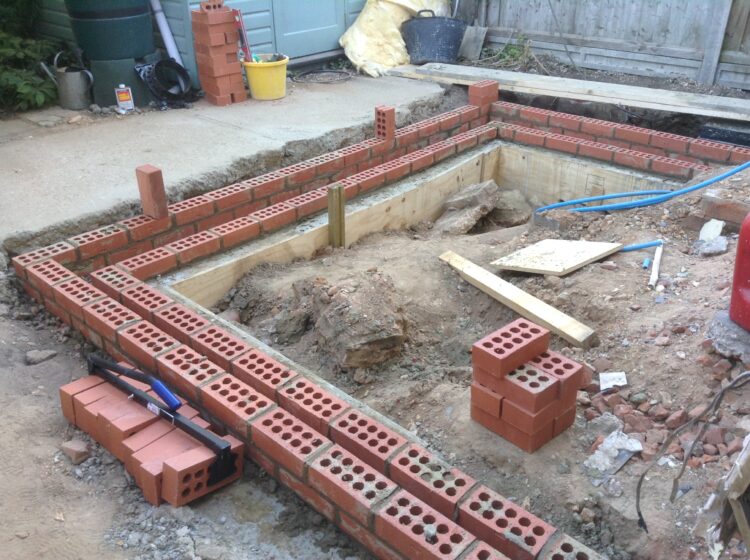 and this morning the middle part, where the floor will be is being sorted out, and the bricks, sand, gravel and insulation have just been craned onto my drive as I've been typing this!
When it is finished the building will have a wide sliding door on the south wall, taking up most of the wall, with roof lights to the south and east. Inside it will be open to the roof, with a beam across. There will be a new outside tap, and outside lights,  a new downstairs loo to replace the old one which was demolished, a storage area for my paintings, and a small room  – I'm not sure how it will be furnished until I can actually see what the finished space will look like!
With a bit of luck it will be finished by the end of August . . . 🙂
---