Fabric!
My friend Helena and I went over to the wonderful Fabric Rehab shop (on the Manningtree Road leading out of Dedham) last week. We both came home with fabric – I bought some beautiful jade coloured quite heavy linen, and a lovely light patterned jersey in a wonderful mix of colours.
The shop is only open for a few hours on Tuesday and Thursday, but they have an online shop too – well worth a look, as they have a great range of fabric.
So in the next few days I'll be starting Essex Wood: July, and starting some new dressmaking!
And I'll leave you with a photo of a beautiful sunset we had last night . . .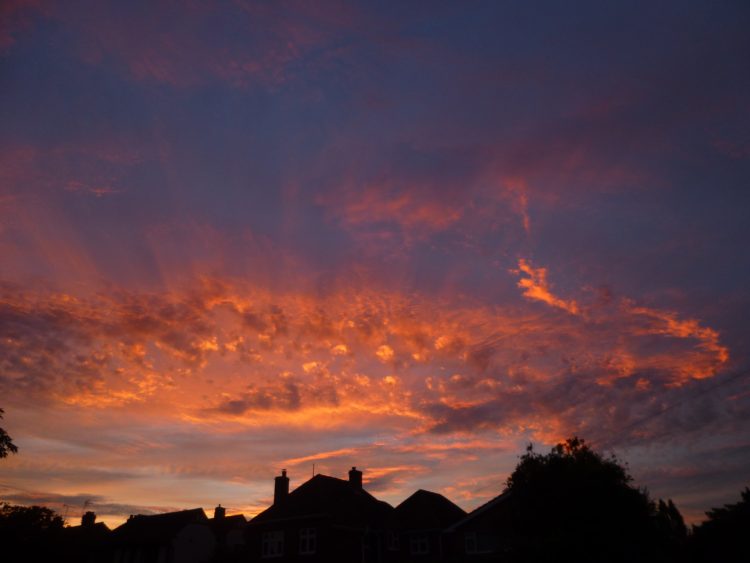 Hope the new week gets off to a good start for you. 🙂
---