Fingringhoe Wick in April
Last week, on a beautiful warm sunny morning, I made my April visit to Fingringhoe Wick, as part of my 2017 painting project A Year on Fingringhoe Wick.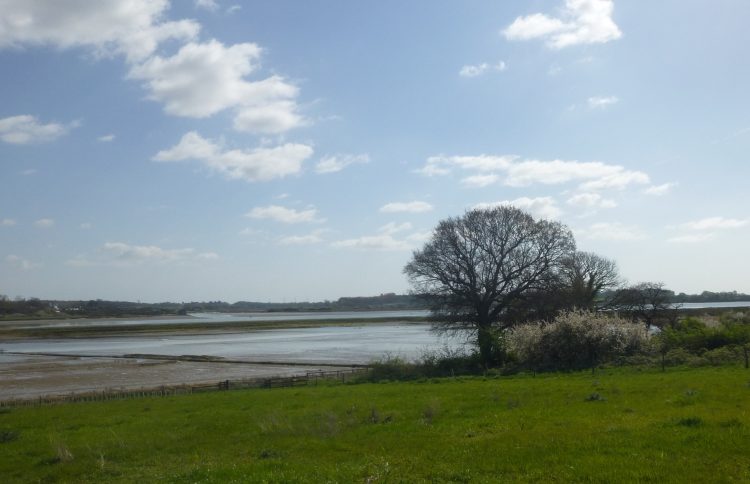 There was a big change this month, as the smaller trees – the hawthorn, elder and hazel – are all beginning to green up, and the blackthorn blossom is out in white clouds everywhere.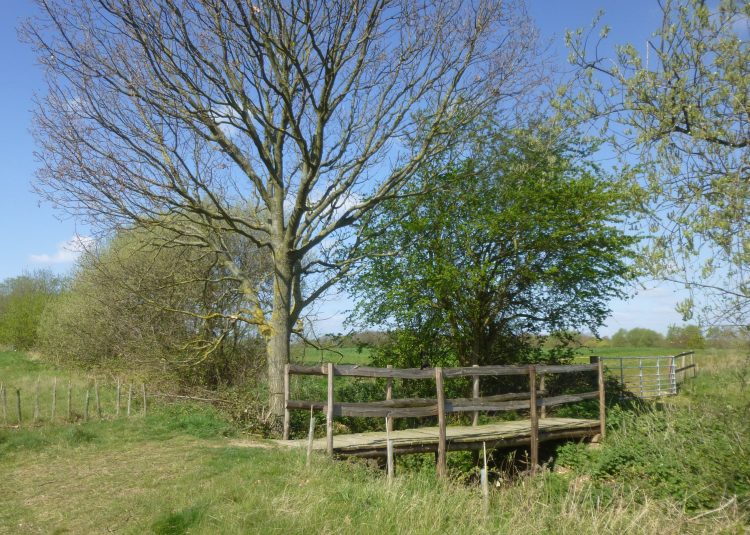 The Brent geese have all gone now, but their place has been taken by Greylag geese, and a few very noisy Canada geese. I saw a beautiful buzzard soaring above the track up from the intertidal area, and a male blackcap singing beautifully in a hawthorn a few moments later.
This month I started off going to a new hide – Kingfisher Hide. The reeds were reflecting in the still mirror-like water. Mallard, tufted duck, shelduck and greylag geese, fed or just dozed in the sunshine.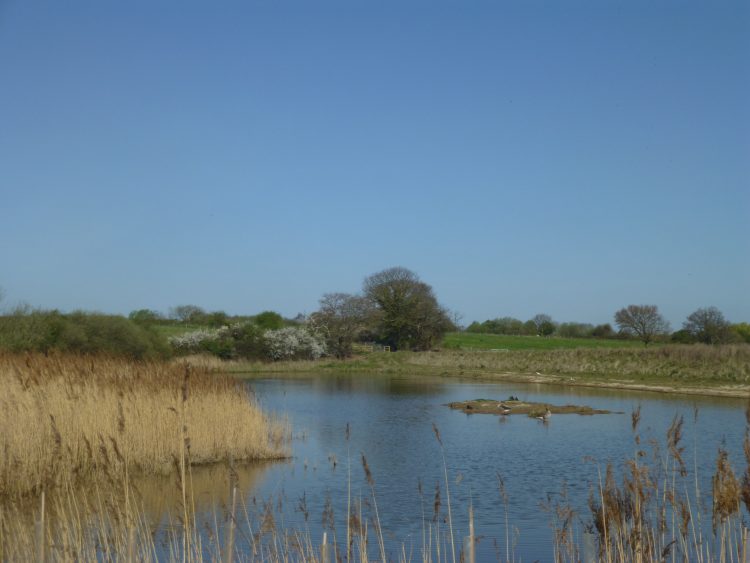 More Greylag kept flying over honking, and a single cormorant flew across high above the reserve.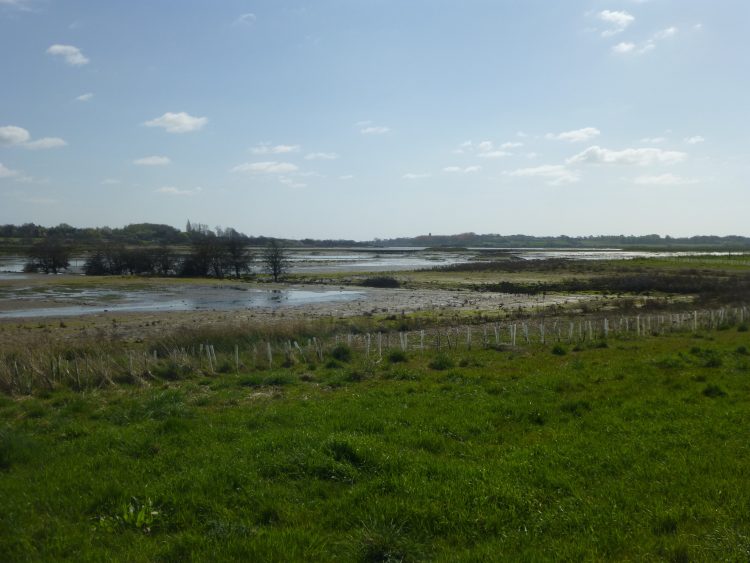 I walked down to the intertidal area along paths that are now green and wooded.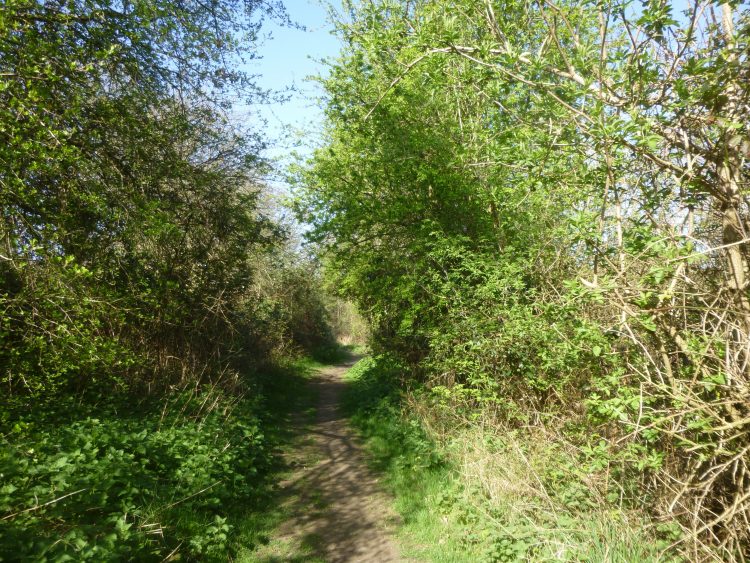 There were a stately pair of white egrets quite close to the hide, and lots of redshank and godwit. The shelduck were everywhere, going through what I presume is their courtship ritual, with lots of strange head movements.
There was so much to see and draw and photograph this month that it is going to be quite tricky to decide what I'm going to paint!
At the moment in my studio I am close to finishing The Ridgeway II – news on this soon!
Hope you've been able to enjoy the glorious spring weather we've been having. 🙂
---