Fingringhoe Wick in February
I nearly made my February visit to Fingringhoe Wick earlier this week. How glad I am that I left it till today. The morning was perfect. Sunny, mild, a little breeze, blue sky with interesting clouds. Actually very interesting clouds – here are a few . . .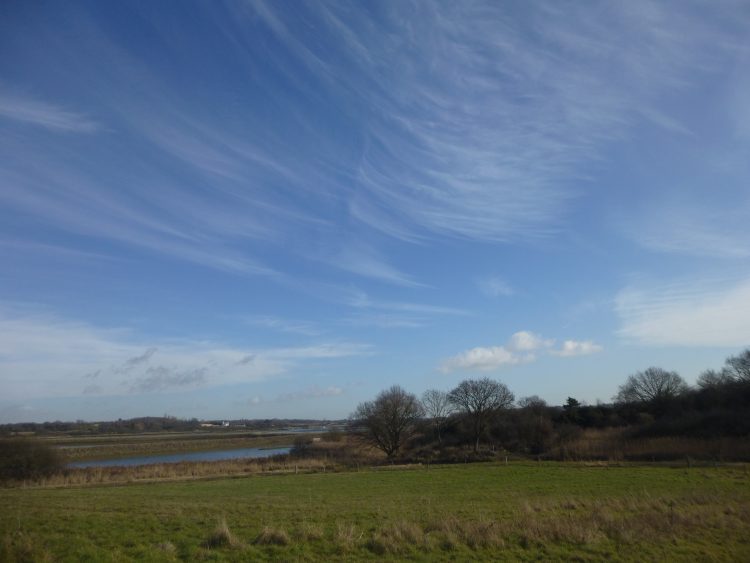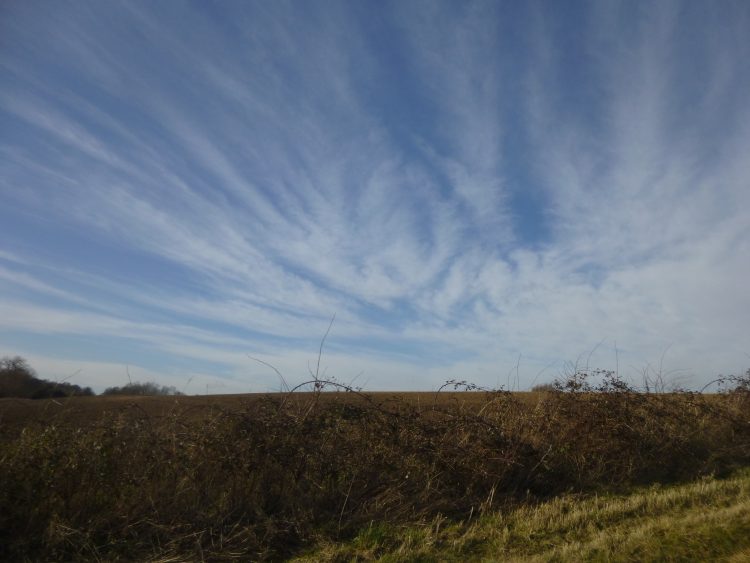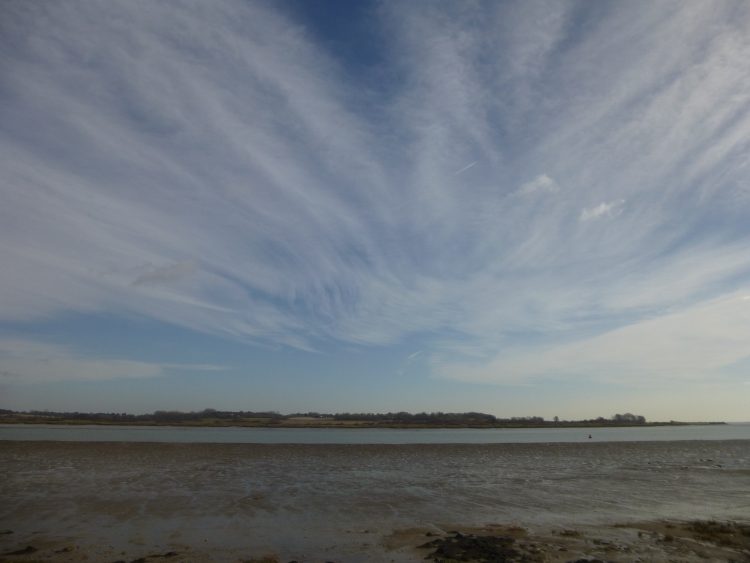 I saw a buzzard slowly working it way along the far bank of the estuary opposite Margaret Hide, and I think I saw a hobby. If it wasn't, I don't know what else it could have been. The Brent geese kept flying over in squadrons onto the fields above the intertidal area. At one point they all took off and circled round twice –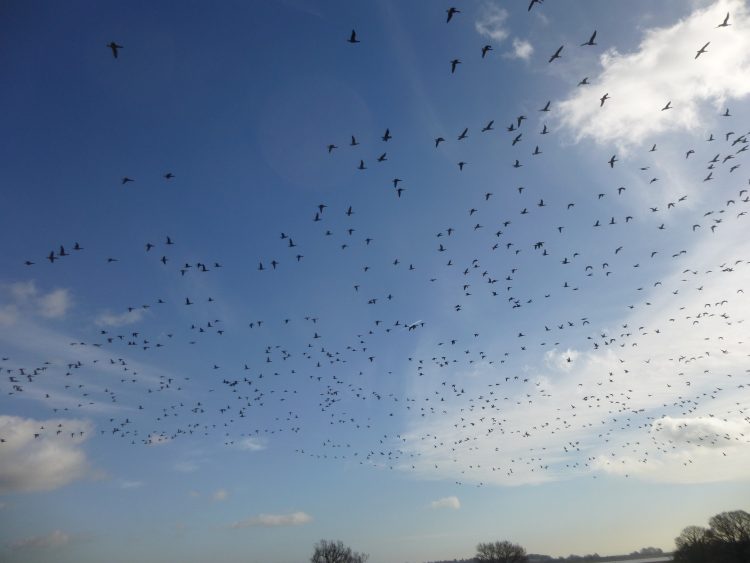 – before landing again where they had been. There must have been about four hundred. The photo only caught a small group of them! A man I spoke to said he thought a peregrine may have spooked them, but we couldn't see it.
This month I walked straight along the main track to Margaret's Hide where I spent quite a while drawing. Then on to Robbie's Hide, where I saw a huge flock of birds circling – yet to be identified!
The non-watery bits of the reserve were looking very peaceful in the sunshine.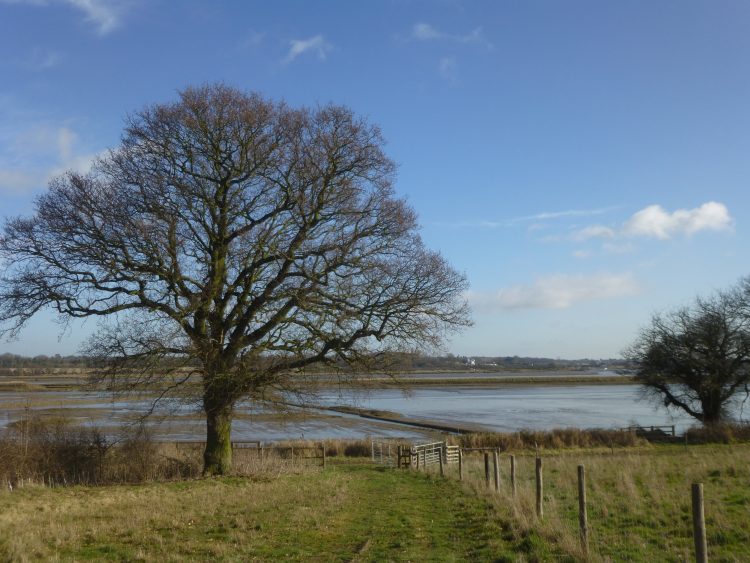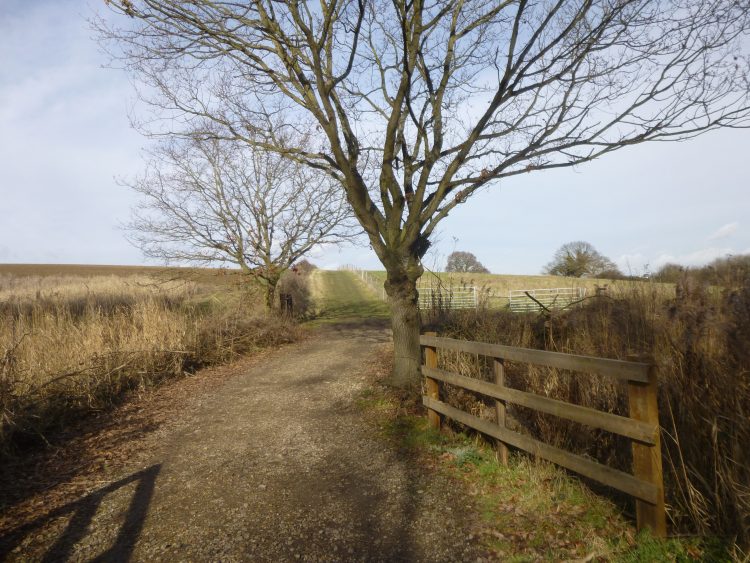 The Reserve is just full of good painting subjects – I can see I shall have no difficulty finding twelve! I know exactly what I shall paint for this month. I finished my visit off with some tea and cake in the visitor's centre. And when I got home I chose a painting board the right size for the subject, and gave it a first coat of primer!
Friday again tomorrow! Yay! Hope your week has gone well – especially those of you who've been on half term holiday week from school! 🙂
Since I got back I have done a bit of research – talking to my sister, who is a good 'birder', and looking on the RSPB's website. The huge flock of circling birds I am now pretty sure were avocets. And what I thought was a hobby was actually a merlin!
---