Fingringhoe Wick: May
At last! Fingringhoe Wick: May is on the website today.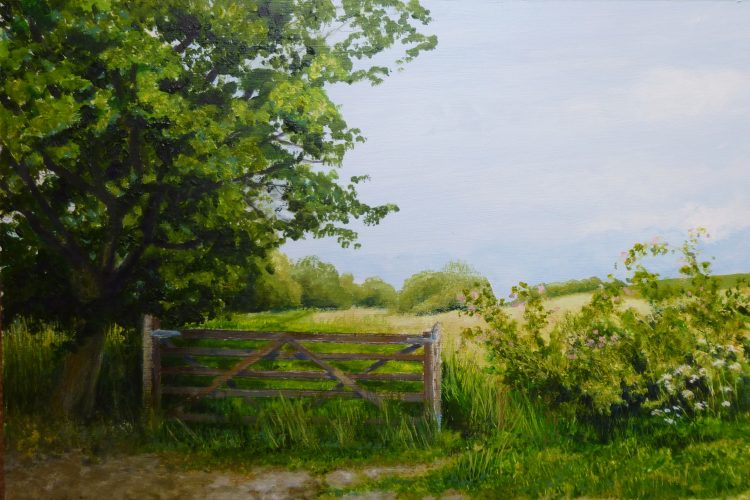 This gate is on the path that leads to the inter-tidal area and Margaret Hide. The main path goes down a dip, and then up a steepish slope between two fields. The gate is on the left at the bottom of the dip. I liked the way that the gate has clearly not been opened for ages. There is a little track round the side of it, though, where people have squeezed round the gatepost!
It has been much cooler today – such a relief!
And it's Friday! Yay! Enjoy your weekend whatever you have planned. 🙂
---