Fingringhoe Wick in September
Today seemed like the only fine day we were likely to get this week, so I set off early to make my September visit to Fingringhoe Wick. It was a bright and breezy morning, with just a few clouds low to the horizon.  As I drove up the approach lane I spotted a likely painting scene off to my right, through a group of scots pine trees down over the marsh.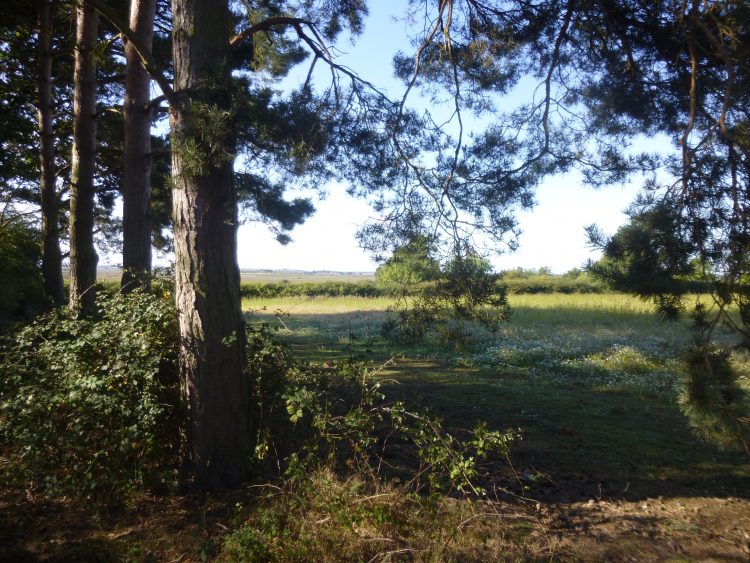 After I'd parked the car I walked back to find it. Standing in the shade of the trees drawing it was really cold! I was glad to walk through the trees to the south facing 'dog walk' path and warm up in the sunshine.
Walking back past the Visitor's Centre I next headed for the estuary shore near Robbie's Hide –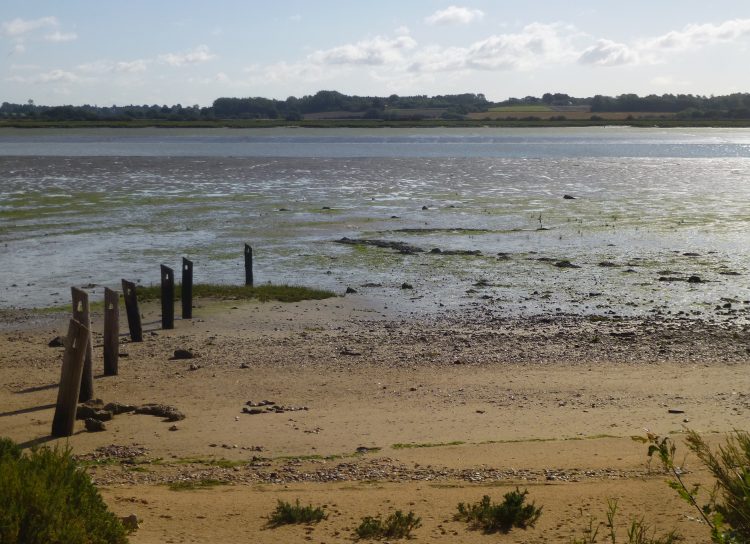 – and then kept walking down to the intertidal area. The hedges were loaded with fruit – blackberries, rosehips, haws, rowan berries, all in abundance.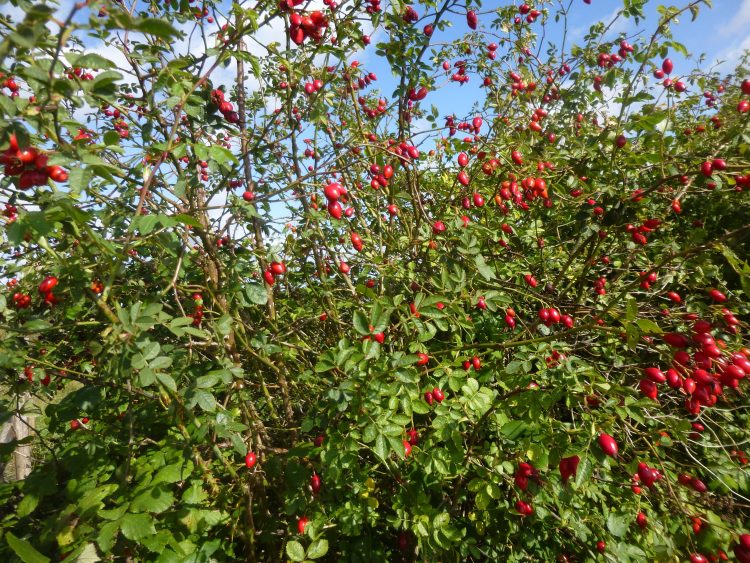 There are wonderfully rich colours beginning to appear in the grasses, foliage and shrubs, and in the lichen on tree trunks.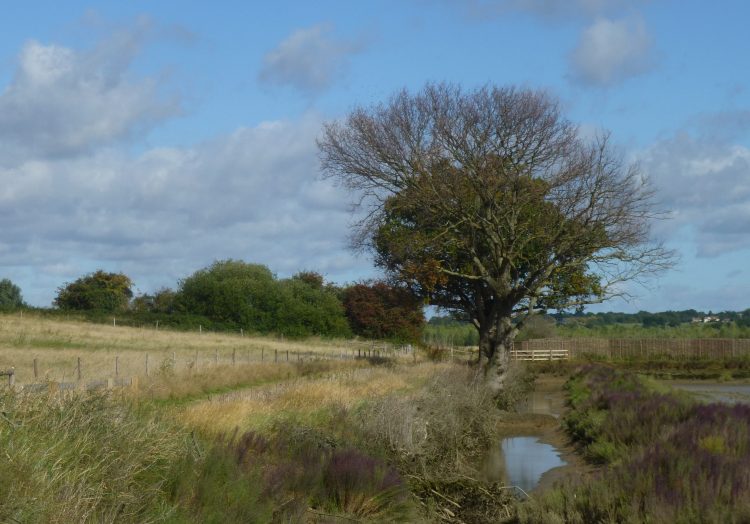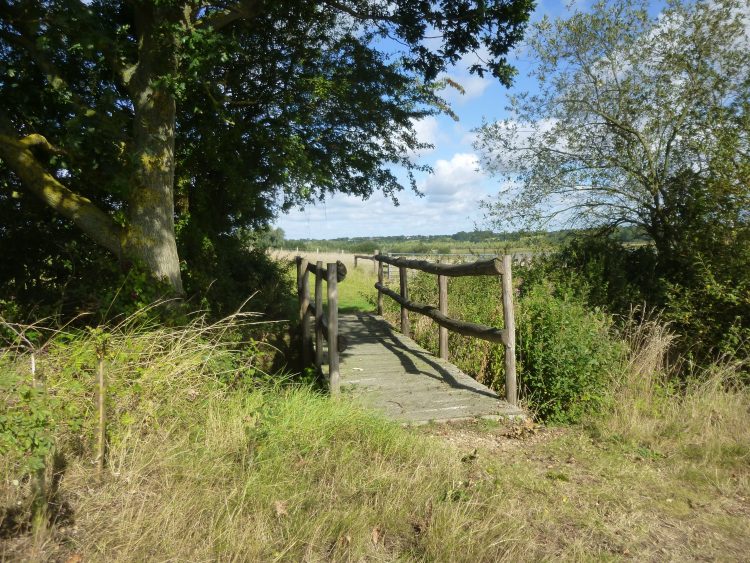 From Margaret Hide I spotted a Ring Plover, hurrying along on the mud with it's bright orange legs –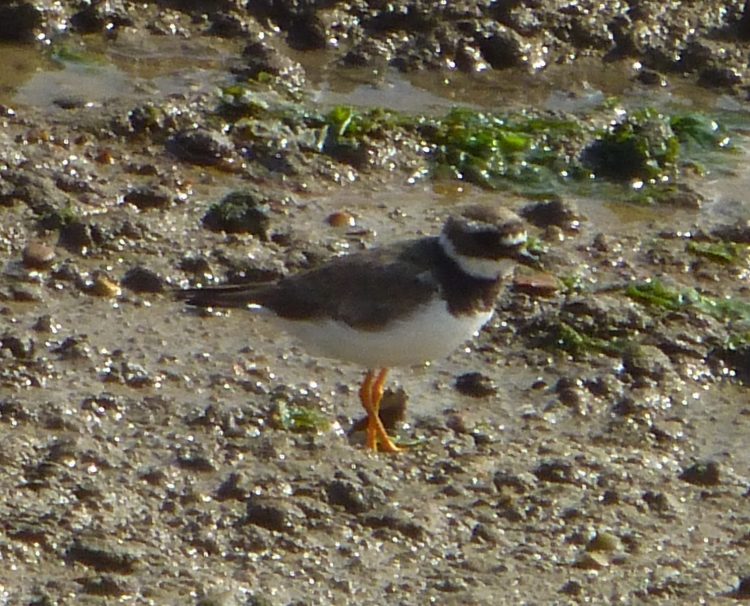 – and I also got a really close sighting of a greenshank, some whimbrel, a golden plover and a curlew – so it was a good birdy morning. I did a couple more drawings near the intertidal area, and then walked up the slope to have a sit down on my favourite bench.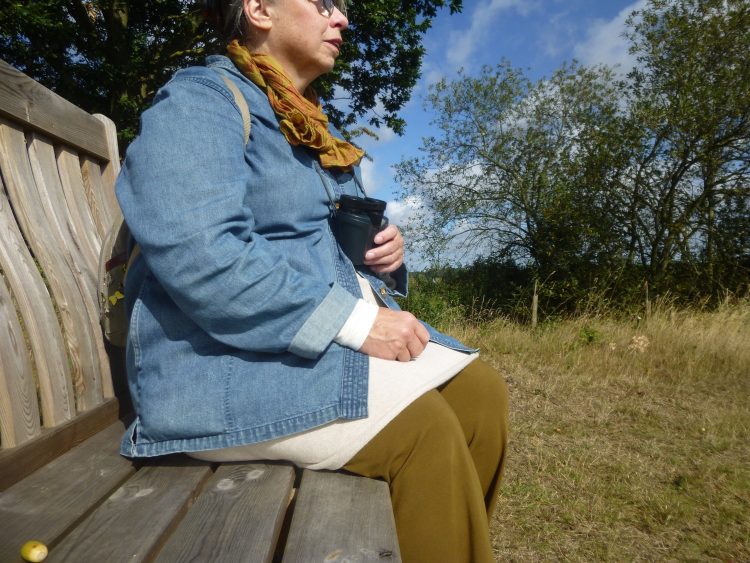 Then it was back to the Visitor's Centre. Carrot cake and a cup of tea!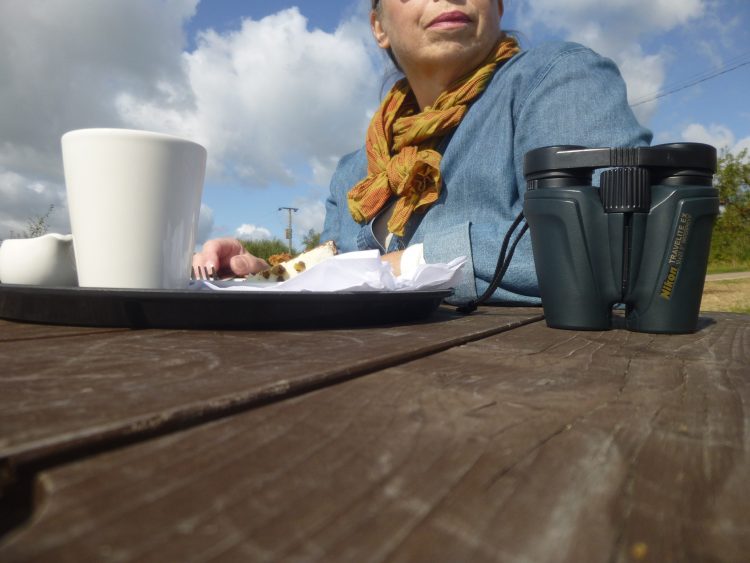 Back in the studio, I started a new dinghy painting yesterday – one of the boats I found at Heybridge last week – which I hope to have finished before the weekend, because then it is OPEN STUDIOS!!! There are lots of artists opening their homes and studios all over the area: go to www.colchesteropenstudios.org to find the listings, plus all dates and times you need to know to go visiting.
Hope you're having a good week 🙂
---