Getting ready for Open Studios – and a little sand!
New mugs arrived yesterday from Vistaprint.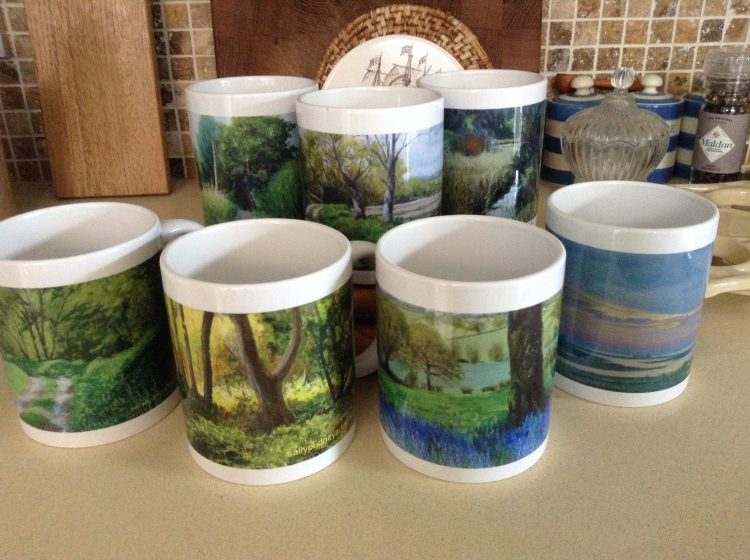 Each one has a wrap-around design taken from a detail of one of my first seven Landline paintings. They've come out rather well! Just one of the things I shall have for sale at Open Studios this year . . .
I went over to Maldon on Wednesday to proof my 2019 calendar, Images of East Anglia, at Point Graphics. The calendars are going to be really good, so much better than I've had in the past. I can't wait to actually have one in my hand, rather than just see the digital proof. I've also ordered copies of a really quirky Christmas card, and have stocked up on my two painting project books, Twelve Months in an Essex Wood, and A Year on Fingringhoe Wick.
What else? Well there will be lots of cards, including eight designs from the Essex Wood series and eight designs of Fingringhoe Wick, and dozens of other designs, both as greetings cards and as postcards, and of course, most important – lots of recent paintings! Some River Stour project ones, some Landlines ones, the last few of my Fingringhoe ones, and one or two others like –
The other day I took the Remembrance Book back to St James at Little Clacton, having updated it for them, and I carried on to my seaside outpost. Graham and I had a lovely walk along the quiet beach in the evening –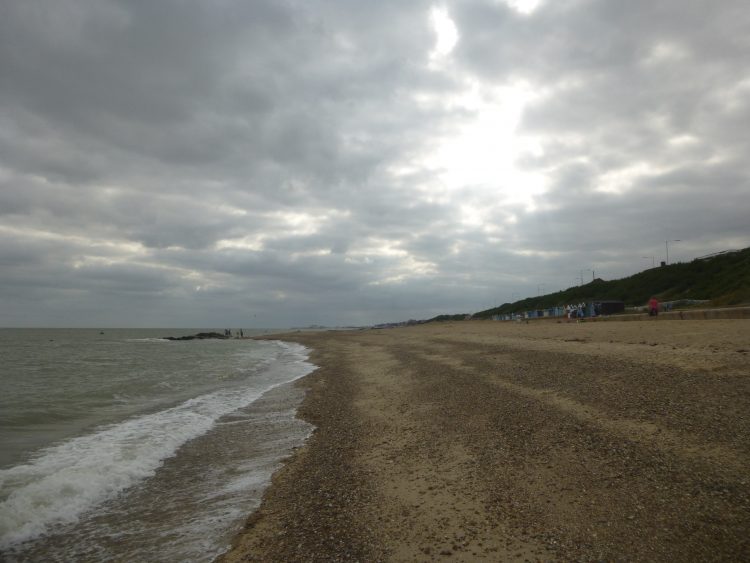 and I was rather taken with some of the beach-hut names.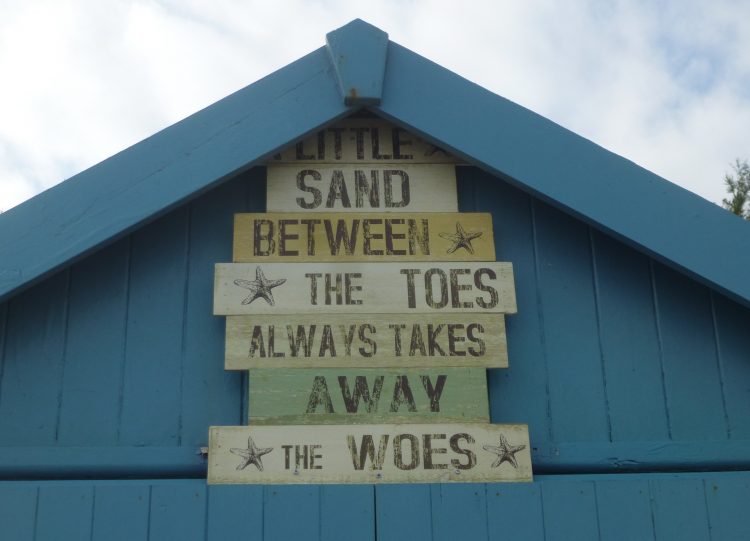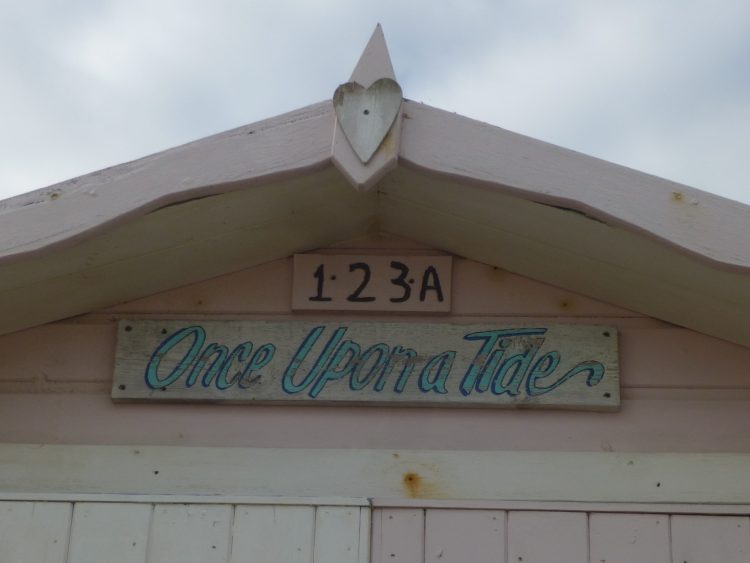 'A little sand between the toes                                                                                                                                                    Always takes away the woes'. What a true saying!
Hope you get to enjoy the Bank Holiday weekend! 🙂
---