Glassblowing and Oil Paintings Part 2
So – after lunch we headed to the Mall Galleries where the Royal Institute of Oil Painters were exhibiting. This was excellent too! Here are a few that I specially liked.
This one reminded me of my Dad's wood workshop – with curious things suspended from the ceiling and wood shavings on the floor, which Mum was always complaining that he brought into the house in the turn-ups of his trousers!  And it looks like the identical lathe, too!
Apologies for the wonky photos! The show is on until the 9th December and is well worth a visit!
Back in my studio I've been priming up some more painting boards – a useful job to get done on these dark afternoons when it's too dark to paint!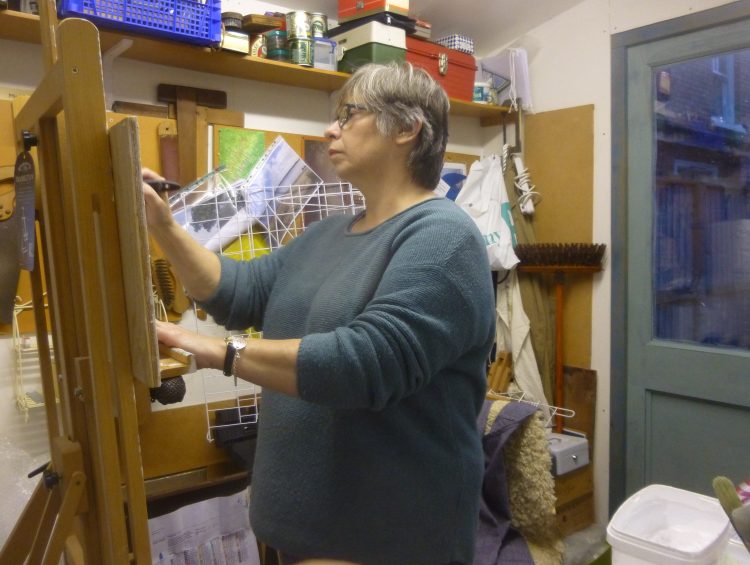 Many thanks to those who came to the Christmas Bazaar last weekend – I had some interesting conversations and sold lots of Artstuff! Don't forget you can follow me on Instagram @sallypudney
Hope your week is going well – Friday tomorrow! 🙂
---