Happy New Year!! – plans for 2016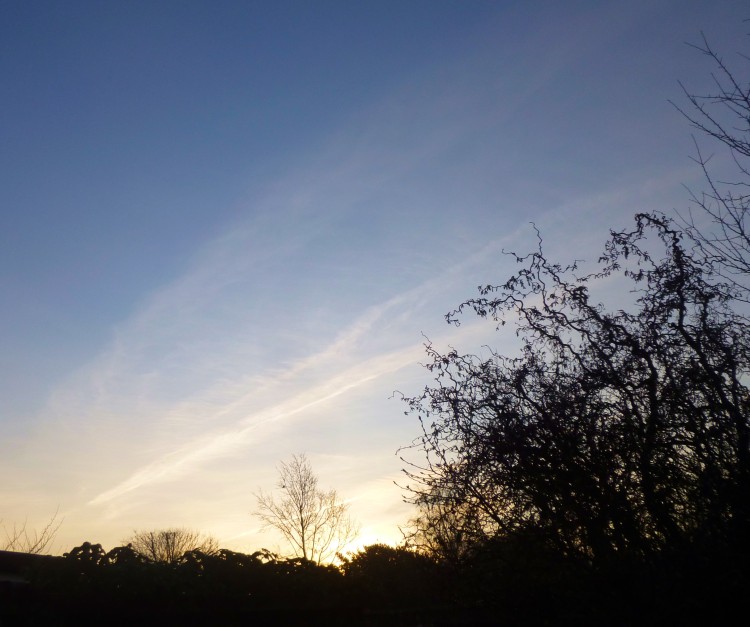 A new day, a new year, a new start . . .  I love a new start! And I have some plans for my art work in 2016 which I am very excited to share with you.
Twelve Months in an Essex Wood This is my BIG project for the year. I really enjoyed doing the From my Garden project: although it was on a very small scale it was motivating. So this year I'm trying a much bigger project, but it is another monthly one. I have chosen an area of woodland about three miles from here – a lovely mixed broadleaf wood with bluebells and lots of birdlife which is managed by the Woodland Trust. I chose it directly from their website as I wanted it to be a place I have never visited before so I have no 'already formed' impressions. Each month I will visit the wood on one or two occasions, draw, take photos and write down my impressions. I will go at different times of the day, from dawn to the evening. And each month I will paint one largish picture of a view in or from the wood, and a small painting of natural things I find in the wood. On this blog I will share my impressions, my photos and resulting art work, and at the end of the year I will use images of some of the paintings for a calendar, and also – maybe – have a little book printed with all the material put together – paintings, writings and photos. I'm really looking forward to my first visit!
Exhibitions I have a number of exhibitions at which I know I am showing this year – the details are all on the Exhibitions page which you can find in the Information drop down menu – but the one I am most excited about is a solo show I have been offered at the Naze Tower Gallery at Walton on the Naze, on the Essex coast. It will run from 11th June to 4th September, and I will be showing all my Peddars Way series, other landscapes, including some of my Essex Wood paintings, seascapes, dinghies, and some of the 'From my Garden series. Lots of work! Really excited about this!!
Sally Pudney Artist Facebook page – I've just set this up, so you may like to take a look . . .
Walking the Ridgeway Walking some of the Peddars Way this autumn was really lovely, and everyone who has seen the resulting paintings loves them, and I have paintings planned which resulted from walking some of the South Downs Way in October. So this year, I am going to stay near Avebury in Wiltshire, in the late spring, and I shall walk some of the Ridgeway and see what paintings may result from that!
And lastly – I'm going to continue with the monthly Canvas Prints, as they have been really popular, especially at Open Studios and at my ARTSTUFF stalls, which I am planning on expanding this year into different venues. I shall aim to paint a new dinghy each month so there will be lots of lovely new ones to look forward to.
Lots to keep me busy! Hope 2016 has had a good start for you, and that you've also been making some plans to look forward to! 🙂
---