Twelfth Night
In the middle of December I really enjoy getting the tree and decorating the house for Christmas . . . .  but come twelfth night I love to get it all cleared up and have a good clean! So the Twelve Days of Christmas Fairies have gone back in their box . . .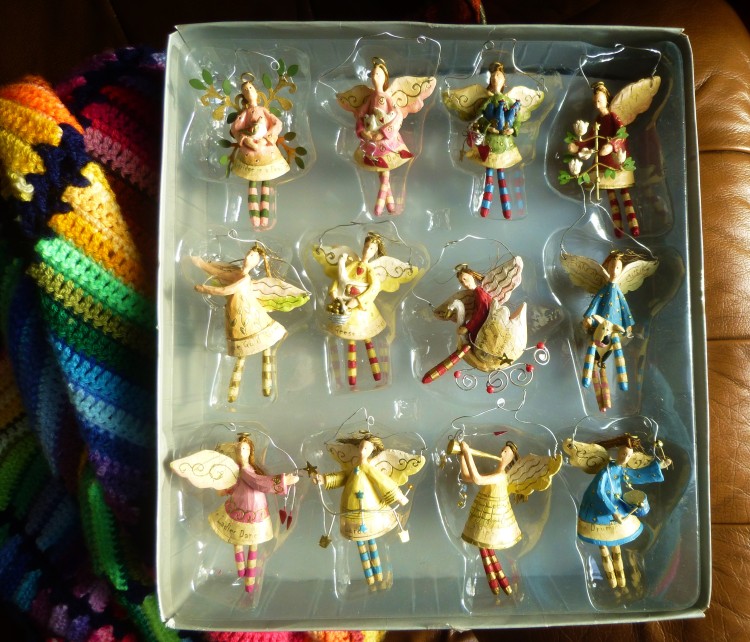 . . . and the tree is now in the back garden, and the cards are all in a heap on my desk and all the lights and stars have gone away. Henry the Hoover and I have hoovered up all the tree needles, and fragments of Christmas Cake icing and glitter (glitter? where did that come from??) so now I feel the new year has really started!
It is a lovely mild sunny morning here so I had a poke about in the garden to see whether things were starting out there. I have primroses flowering, snowdrops out and daffodils nearly out. The wych-hazel is already doing its Spring thing, and the hazel catkins on the big hazel tree are already properly out so I brought some inside.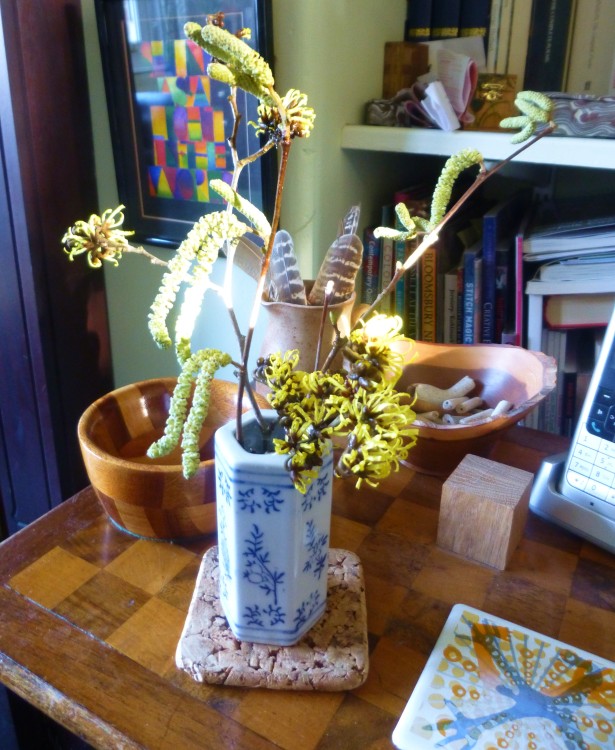 The only Christmas-y thing which isn't finished is my Christmas jigsaw. It's a really hard 750 piece one of Samuel Palmer's painting 'The Magic Apple Tree', which I bought at the Fitzwilliam Museum in Cambridge when my sister, niece and I went to their watercolour exhibition. It's a lovely painting but . . . . !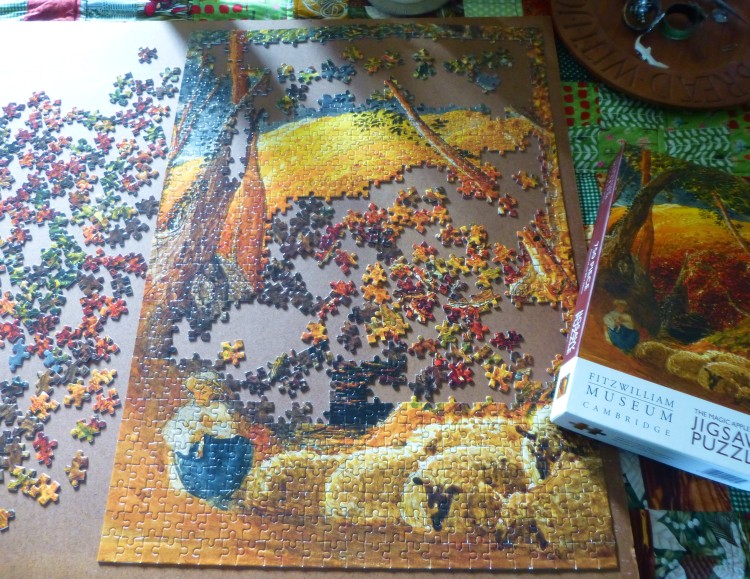 So it was good to get back in my sunny studio this morning, and start priming up some board ready to start the last of the Peddars Way paintings.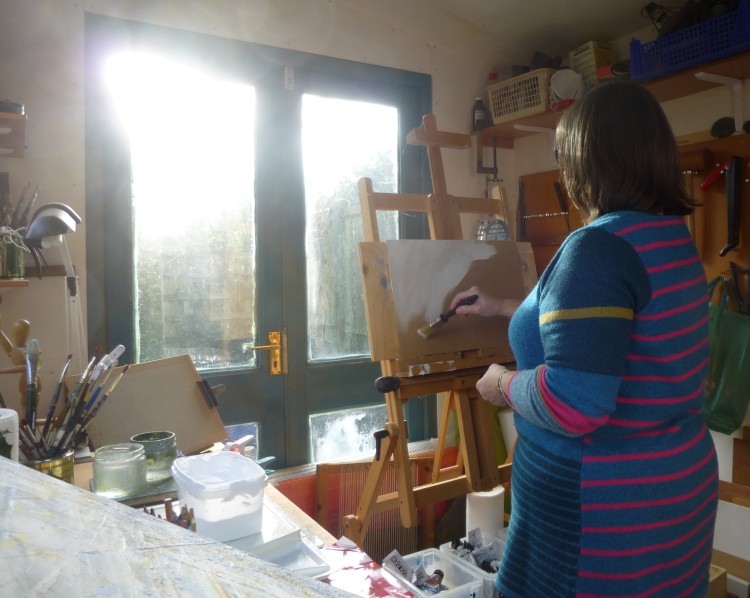 Yes! the New Year has really begun! Hope it's got off to a good start for you, too 🙂
---