Hazy Spring Morning, Suffolk
A new painting on the 2016 gallery page today – Hazy Spring Morning, Suffolk is bound for the Haylett's Gallery in Maldon at the end of the month. This peaceful lane, on a morning of hazy sunshine in May, is near Walsham le Willows in West Suffolk.
So, here is how it developed, from my 'thirds' beginning (see last post) . . . .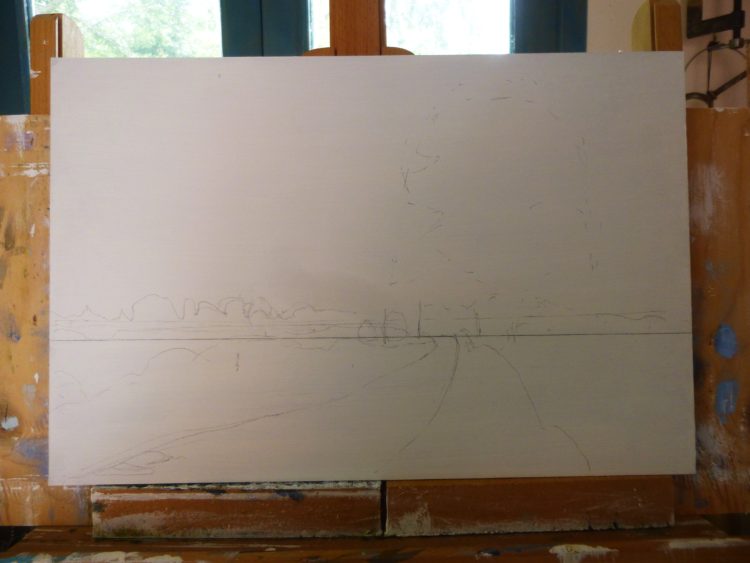 . . . to putting in the distant trees and sky . . .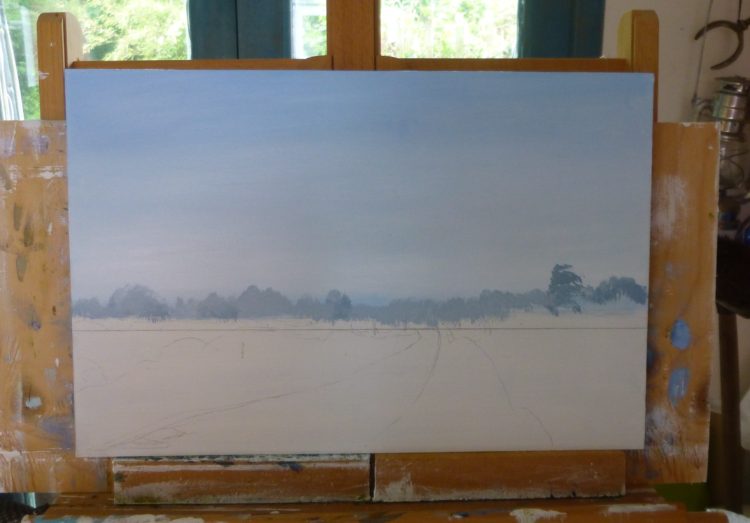 . . . and then working on the foreground, starting with the tree – the bulk of the trees foliage is a third of the total picture width from the right picture edge . . .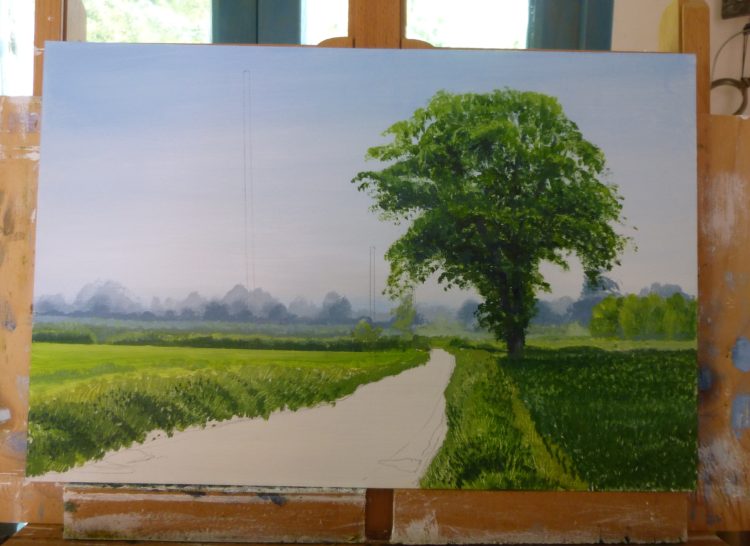 . . . next I worked on the lane, with the puddles and telegraph poles, and continued to add detail to the fields and verges . . .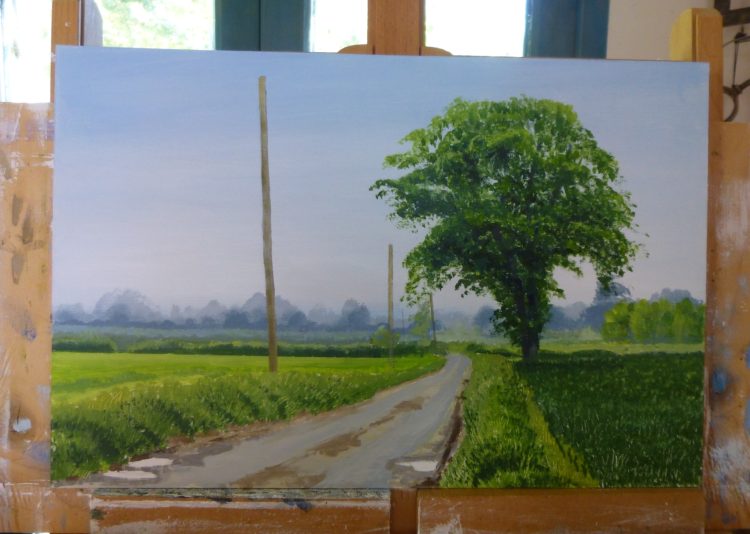 . . . and finally I added the cow parsley, the detail of the puddles, and did a bit of tonal adjusting to the right field and tree, and the telegraph poles . . .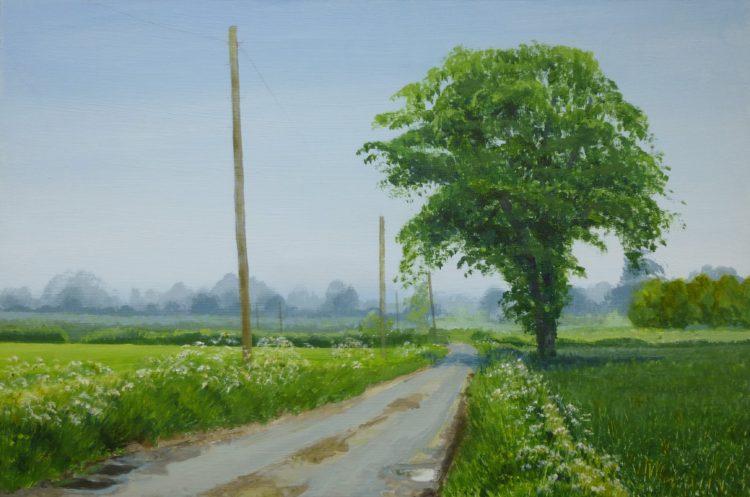 So there it is – finished!
Hope your week has got off to a good start, too 🙂
---