Heybridge Basin and the Fete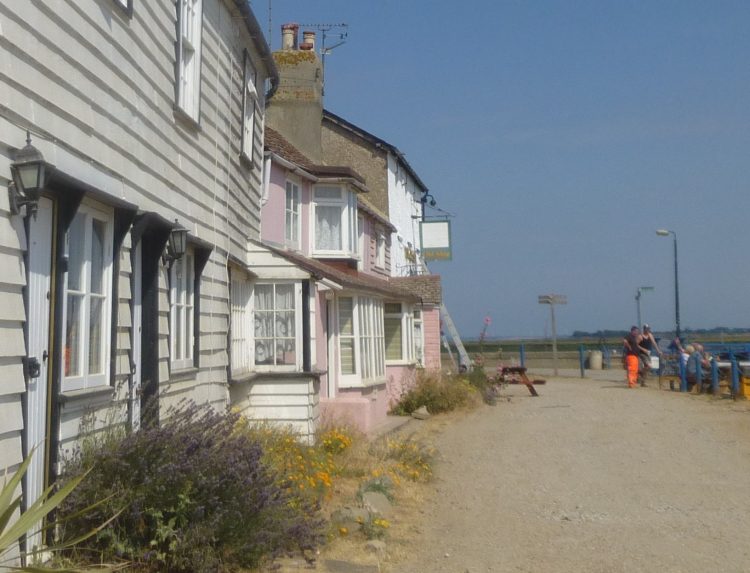 Heybridge Basin in the sunshine yesterday afternoon. I stopped off there after delivering my seven paintings to the Haylett's Gallery. There were yellow waterlilies flowering amongst the house boats by the lock gates. And when I walked along the river I found two really good paintable dinghies!
All the greens!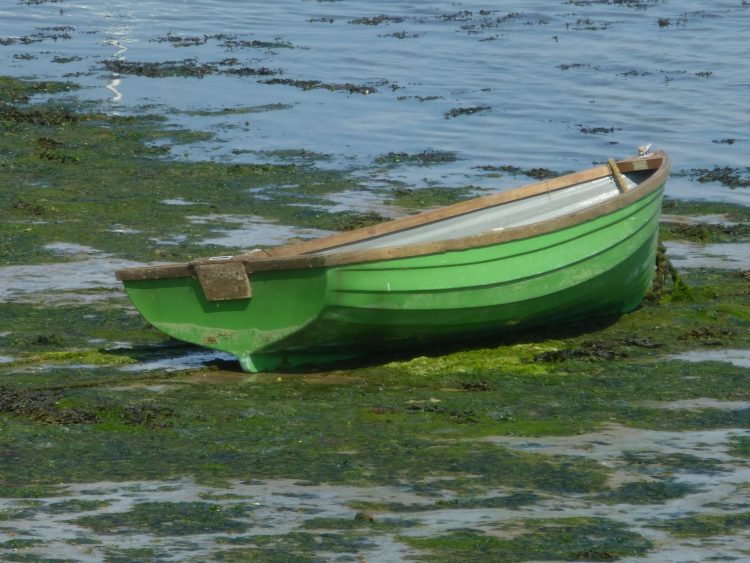 and all the whites!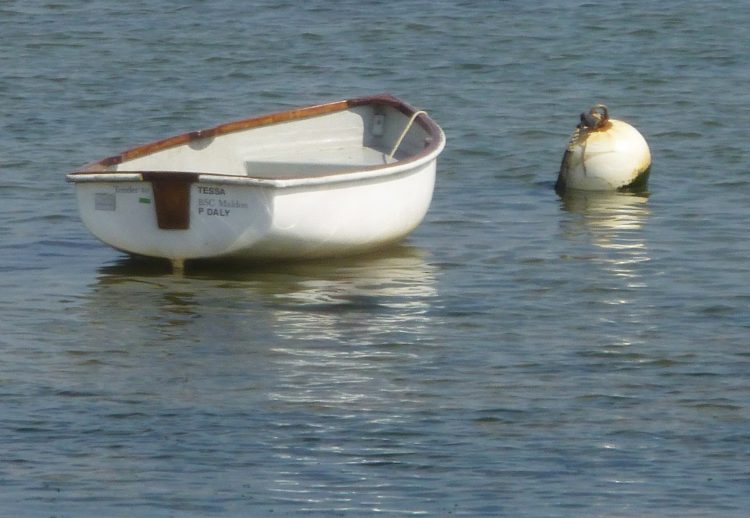 What I'd planned to do this morning got cancelled, so I had a bonus of a morning painting in my sunny studio –
before going down to St Leonard's church this afternoon to help set up for tomorrow's Fete. My ARTSTUFF stall is by the path leading up from Lexden Road on the North side of the church. Do come and say hi if you're in the area. We are open from 11.00am to 2.30pm. Just hoping it's not going to be quite so hot – but the weather forecast does not promise to fulfil my hopes . . . .
Have a great weekend, whatever you're doing. Keep cool! 🙂
---