Off to the Haylett's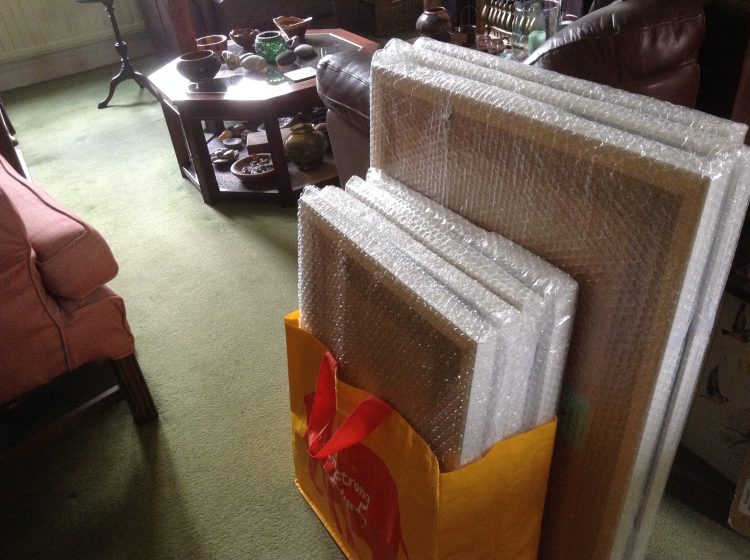 All wrapped up, and ready to go off to the Haylett's Gallery tomorrow!
There have been one or two changes to my original planned list. The two bluebell paintings are not, now, going to be in the show.They really don't fit with the Essex Creeks and Estuaries theme! And I'm taking Dedham: Spring instead. The plus side of this is that I will now have the bluebell wood paintings to add to my list for our Artspace exhibition in Woodbridge in the autumn – which is a bonus!
In the studio: making some progress  with Landlines: Lane . . .
and so glad it's a bit cooler today!
Hope your week is going well! 🙂
---