Ken Howard at the Portland Gallery
Last Thursday I met up with my sister and my Norfolk Niece in London to go to see the Ken Howard exhibition at the Portland Gallery. I have admired Ken Howard's work for a long time. My niece has seen his work at several RA summer shows and is equally enthusiastic. And we were not disappointed! There were over 50 paintings and we really enjoyed looking at them all. I think my favourites were these two :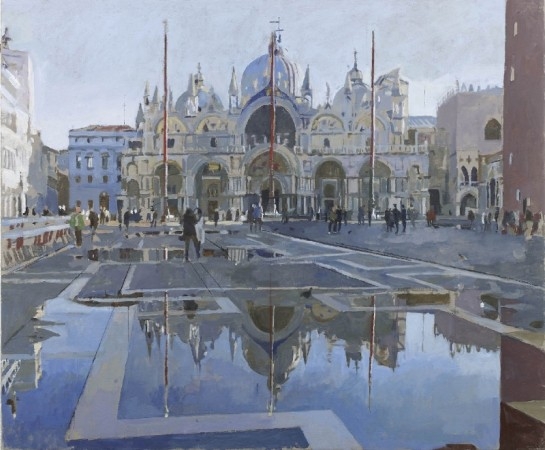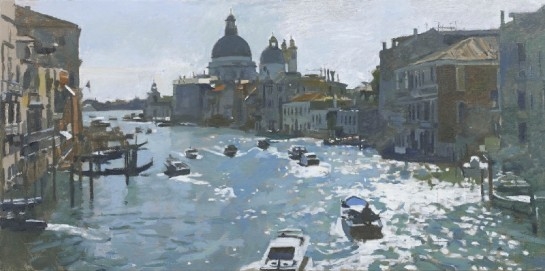 but I also really liked –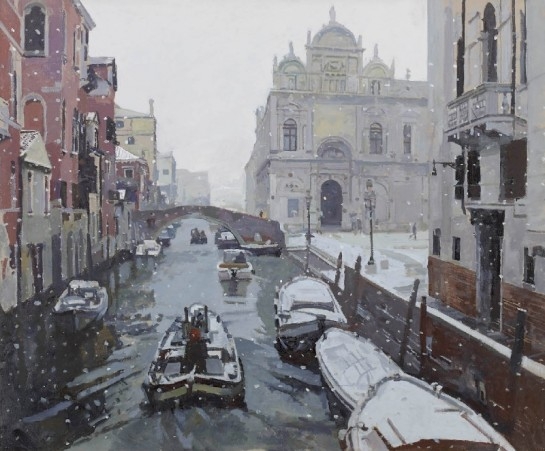 and

There is just time to catch the show, if you are interested, as it continues from Tuesday until Friday, 6th April, open from 10 – 5. The Portland Gallery is situated at the junction of St James Street and Benet Street, just off Piccadilly near the Green Park end – so a short walk from either Piccadilly or Green Park tube stations.
Festival News: I visited another of our All Saint's Arts Festival exhibiting artists last Tuesday. Miranda Chapman is a printmaker, working mainly with etchings. She lives quite near me in Aldham, and I had a lovely morning chatting to her and looking at her work. To find out more about her go to www.mirandajchapman.weebly.com
The tickets for our two evening events go on sale on our website tomorrow, 1st April. They are also available after services at All Saint's Church, or from Maldon Tourist Information Centre. James Russell is giving an illustrated lecture called 'Edward Bawden: Artist and Adventurer' on Friday, 25th May – coming straight from the Dulwich Picture Gallery where he is curating an exhibition of the same name. And on Monday, 28th May Hugh Lupton is coming to enthral us with another storytelling evening – 'The Mabinogion: Welsh Legends Retold,' in connection with his new book being launched at Hay on Wye four days later. For all the details see our festival website www.allsaintsartsfestival.org.uk
Happy Easter! 🙂
---