LAF Private View 2015
So here they are – photos of the Lexden Arts Festivals art exhibition, taken just before the Private View on Friday,  when everything was tidy and ready and waiting!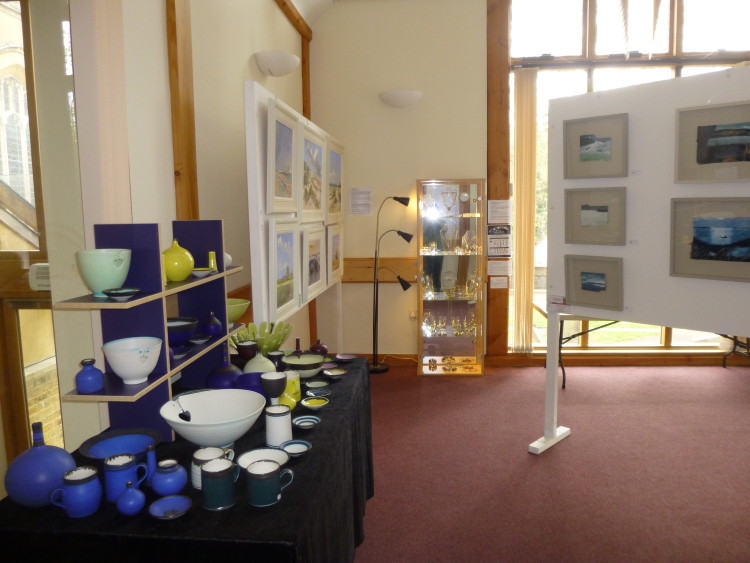 This one shows Richard Baxter's ceramics, with a glimpse of Steve Higton's paintings on the left, and Barbara Peirson's paintings on the right.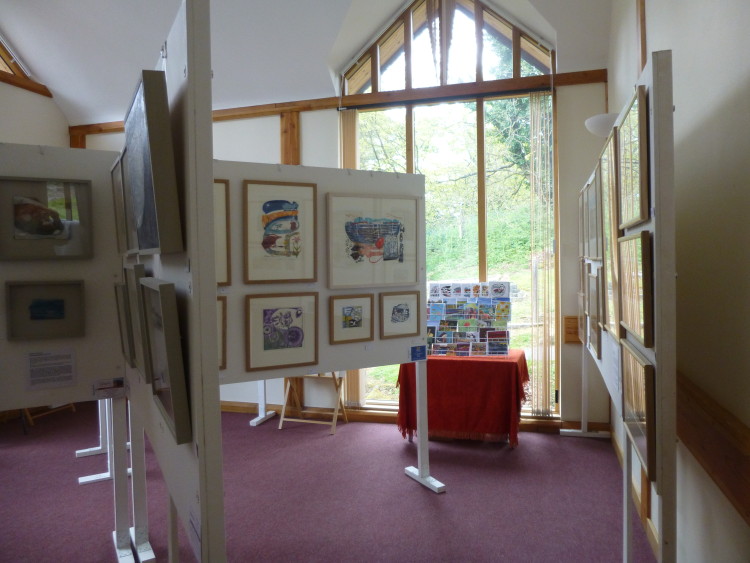 Barbara Peirson's paintings on the extreme left, Penny Bhadresa's lino prints, and Glynn Thomas' etchings on the right. In front of the window is the card stand, full of greetings cards and post cards by Penny, Jean Constantine, Lisa Cockrell (photography), Claire Beckett, Annie Bielecka, and me.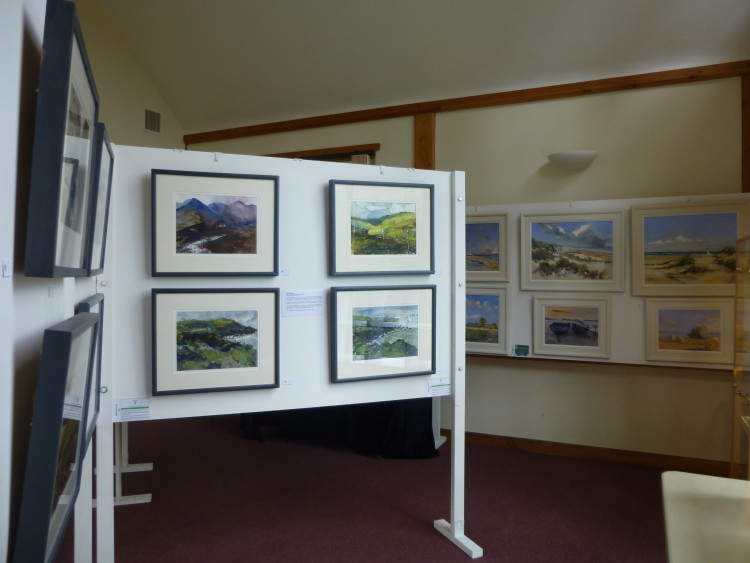 Nat Young's paintings on the left, Steve Higton on the right.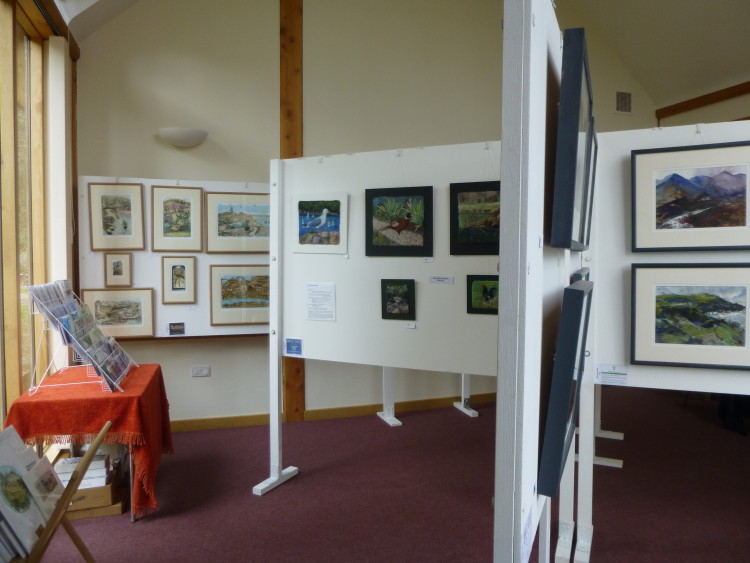 From left to right, Glynn Thomas' etchings, Jean Constantine's hand made felt pictures, and Nat Young's paintings.
Jean Constantine's felt pictures, and my paintings.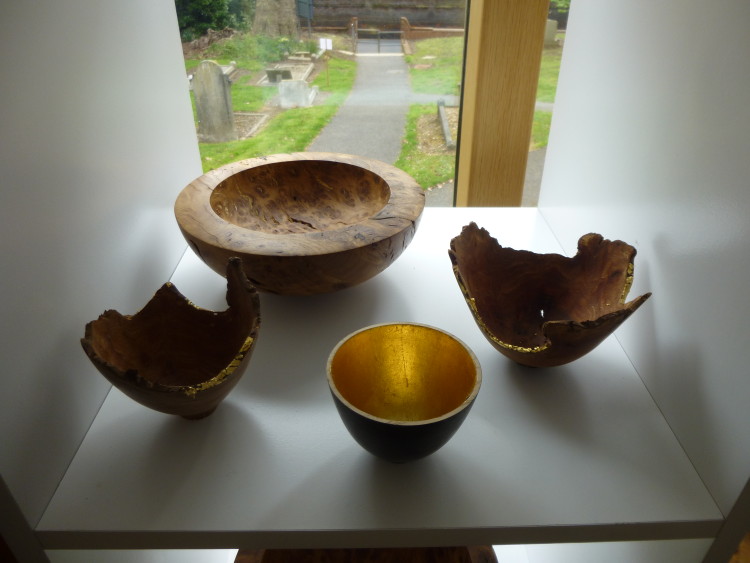 And a few of Tom Pockley's turned wooden vessels.
Lots more to show you, but that's enough for now!
---