Making progress
I've been working at the next Ridgeway painting over the last few days. This one will be The Ridgeway VII and depicts one of the beautiful beech hangers which grow alongside the track in many places. This one is near Hackpen Hill, and this is the progress so far.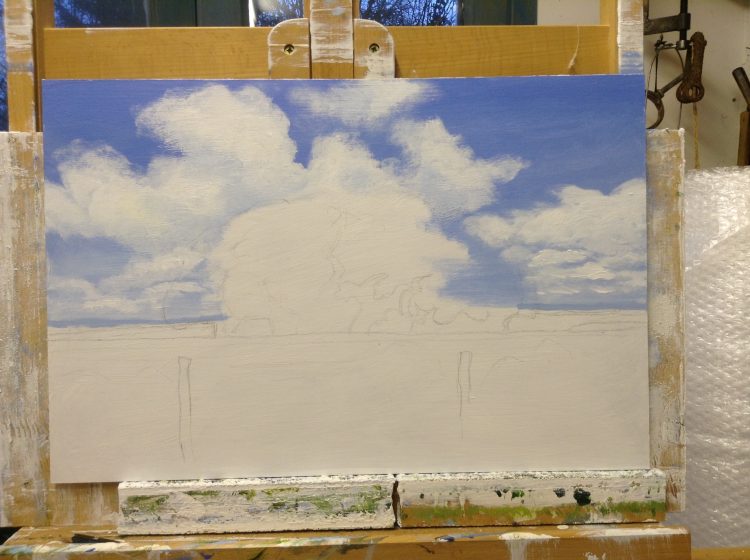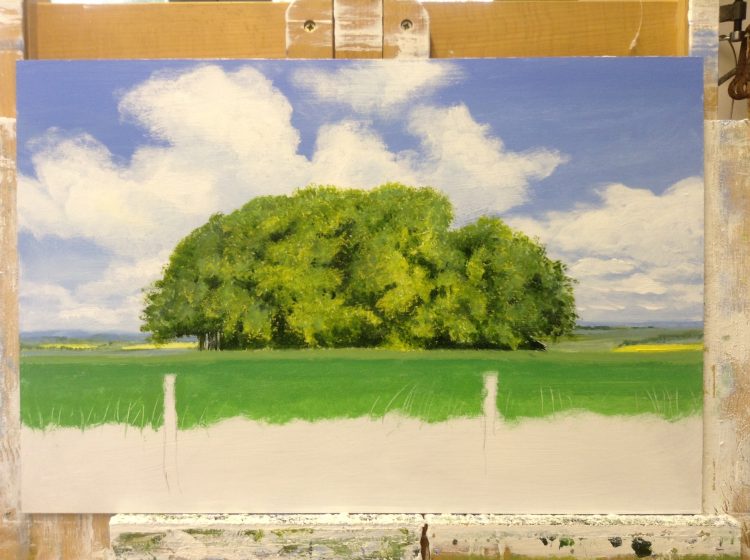 Still a lot to do, but it's a start. I've had the first batch of Faculties for 2019 to do this week, too, so not bad progress considering. I am well on track to complete my goal of seven new Ridgeway paintings completed by the end of March, when I will be starting my 2019 big project On the Edge: the North Sea project.
You may remember another goal was to make a book from the images of my River Stour paintings completed last year. I finished assembling it a few days ago, using the online publisher Blurb.  I've ordered just a few copies to start with, to check whether everything is as it should be! Here is a little preview of the cover.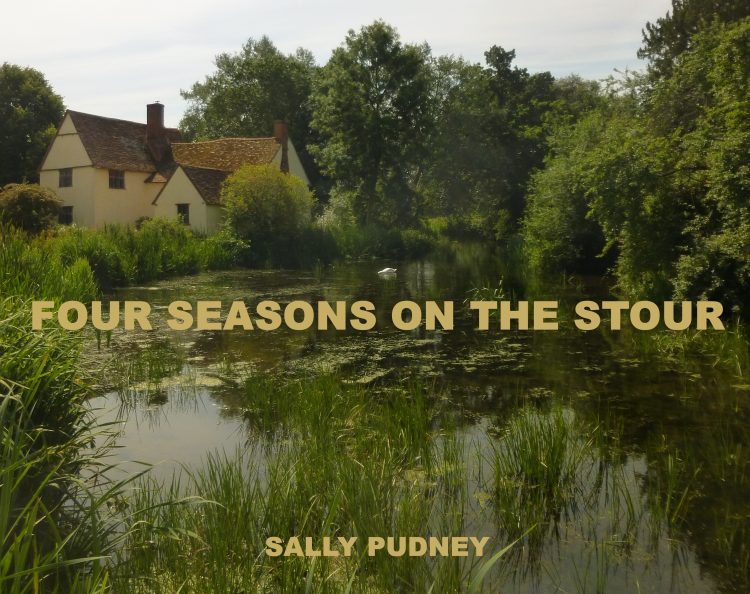 I can't wait for them to come!
It has been really cold here the last couple of days, and this morning we had a couple of snow flurries. But there are signs of Spring already if you look. Hazel catkins in my garden!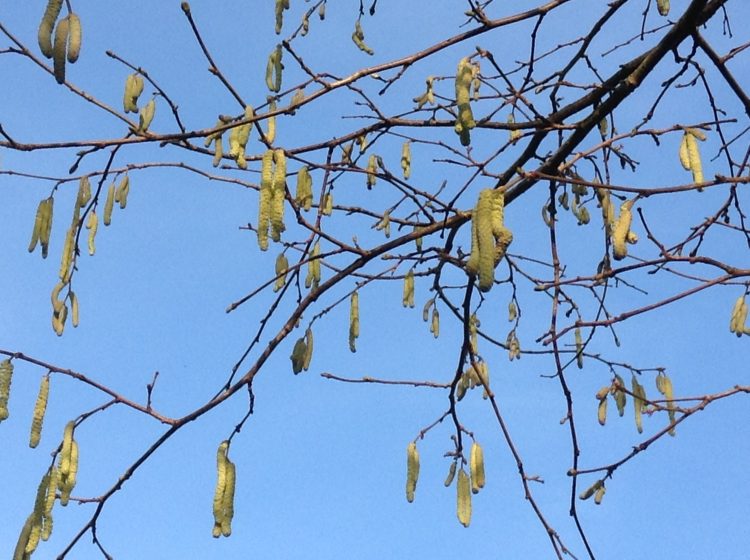 Last Saturday I had a lovely day down at Graham's house – the sea was really rough, and really noisy. Here's a late afternoon shot to finish with.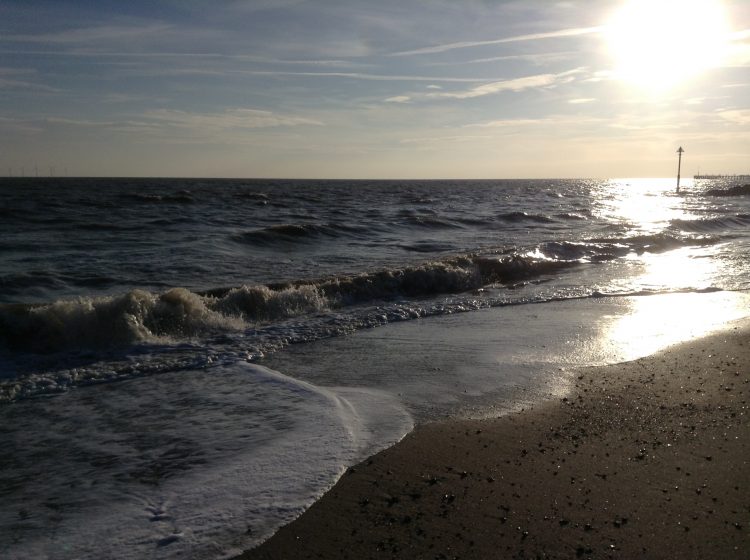 Friday tomorrow – enjoy your weekend, and keep warm! 🙂
---