May in an Essex Wood
The weather this morning was just perfect for my May visit to the wood, so I made an early-ish start and was there by 9.00am. The wood seemed noticeably darker than last month as the leaf canopy is much fuller now, and the sunlight was coming through in patches.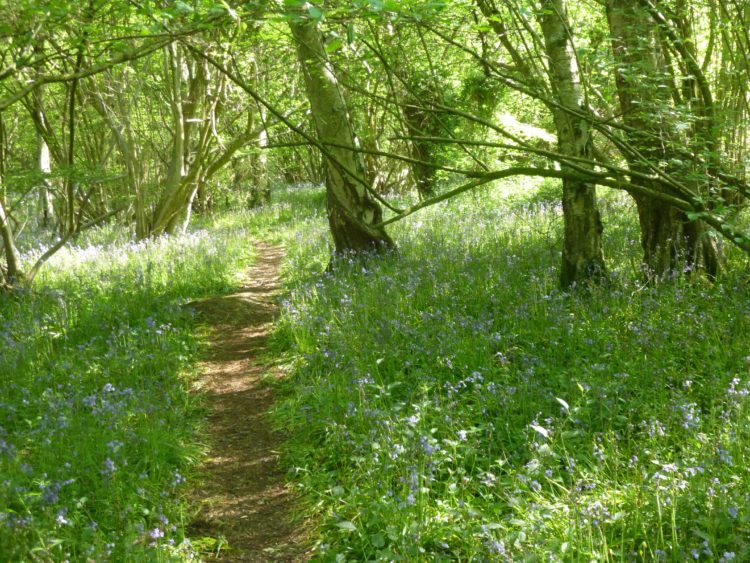 The bluebells are still going strong, but have become rather a grey-blue now, and are definitely past their best. In places the curling fronds of bracken are rising up above the bluebells, and in many areas of the wood sheets of stitchwort scattered with red campions fill the spaces between the trees.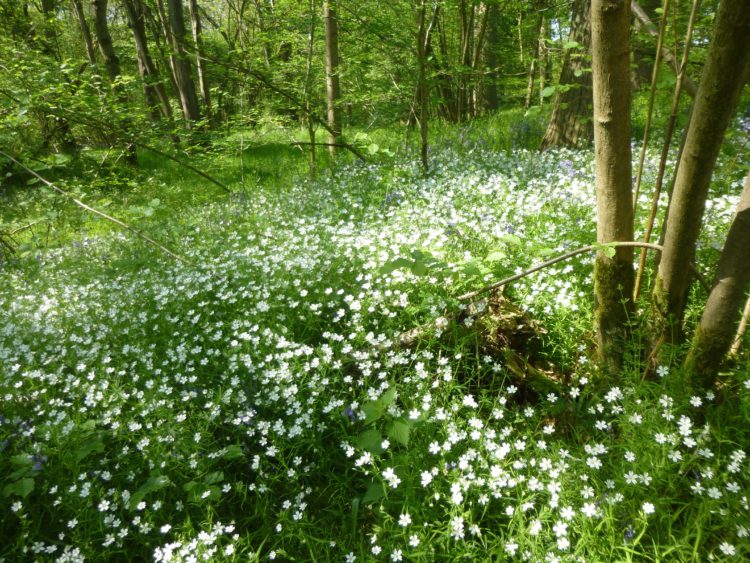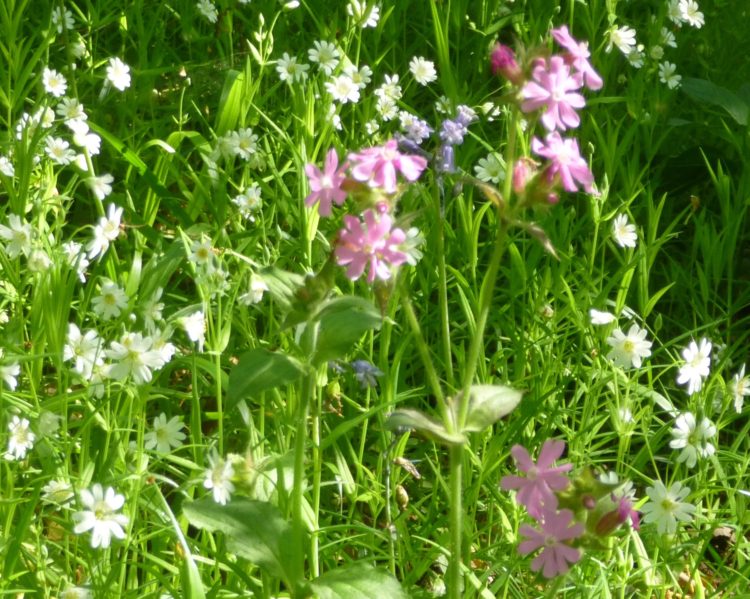 The tree canopy and undergrowth were positively explosive with bird song coming from all directions – nightingales and cuckoos, great tits, jackdaws, pheasants, blackbirds. But mostly nightingales and cuckoos. Completely magical!
The yellow of the new oak leaves is bright green now. The hawthorn is in flower and the elder soon will be. At the edge of the wood the yellow oil seed rape fields are still creating a wonderful contrast with the colours in the wood which are much greener and less golden than last month.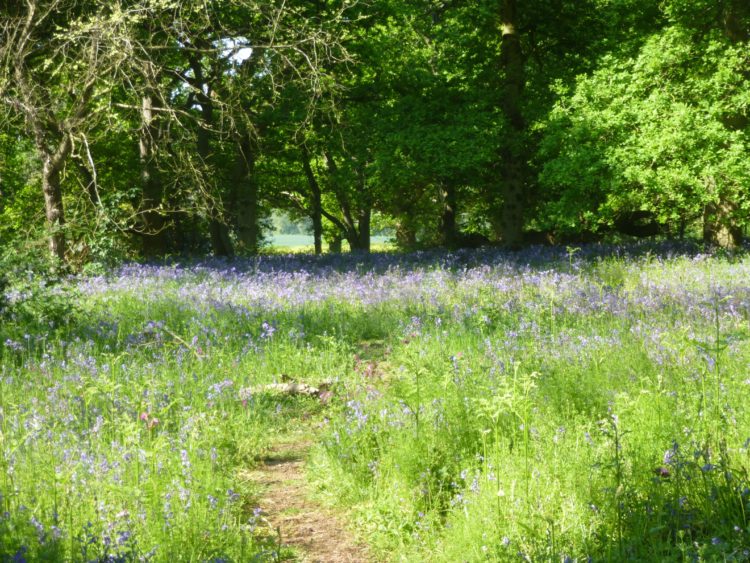 I already have a good idea what the subject of my BIG painting will be – but as I haven't painted the small one for April yet it will be a while before I start it!
I hope you are able to get out somewhere green to enjoy the spring this weekend. 🙂
---