Lexden Arts Festival – the finish
I have just about surfaced now, from the wonderful week we had this year with Lexden Arts Festival. We finished the Festival in fine style, with a brilliant storytelling evening from Hugh Lupton on Friday, followed by a beautiful concert from the Suffolk Villages Festival Soloists on the last Saturday. And just to put the icing on the cake, the last Saturday was one of the best days for sales in the Exhibition! I can only think that people had been mulling over a purchase all the week, and suddenly thought 'If we don't buy it now it will be gone!'.
Here are a few last photos and thoughts.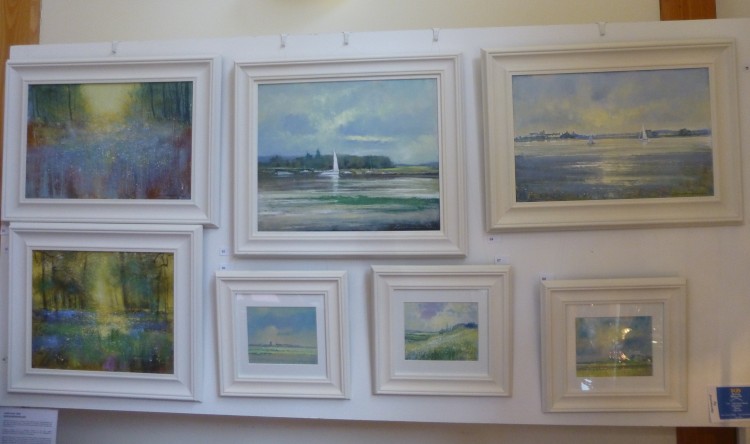 Jonathan Trim was by far our most popular exhibitor ever, selling a magnificent £2555 worth of work – and we have asked him to show with us again next year!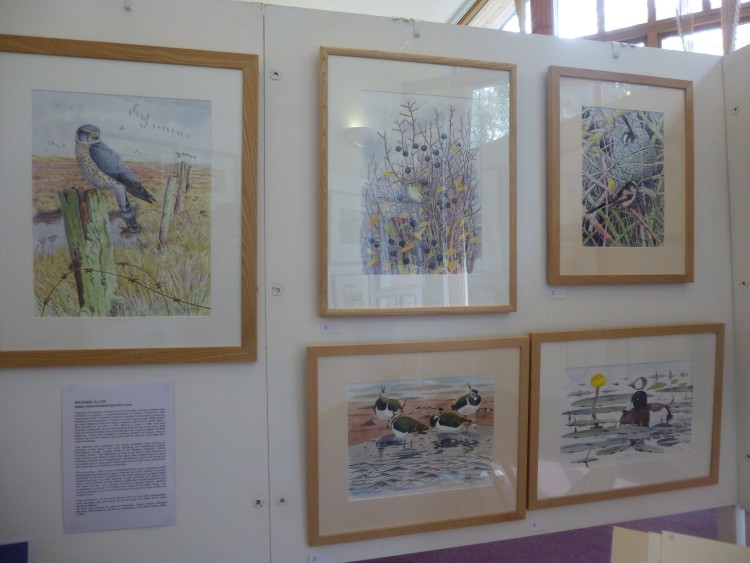 Richard Allen was also very popular and is also showing with us again in 2017, as is . . . .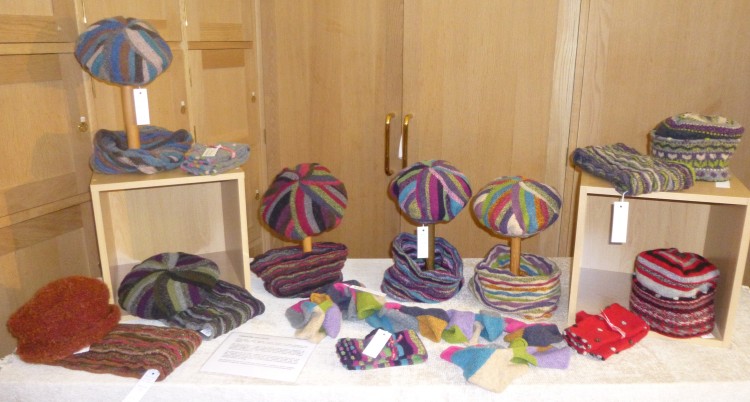 . . . knitwear designer Caroline Sullivan, whose work simply flew out of the door!
That means we have eleven new exhibitors to find for the next Festival, which will be fun.
All day Sunday was spent in dismantling and re-arranging the rooms that we use back to their normal state, and turning the back of the church from Len's Café into . . . the back of the church!
I have been delivering raffle prizes and writing all the cheques for the artists – and enjoying looking at the lovely book of Ravilious' etchings which Tim Mainstone gave me last Wednesday.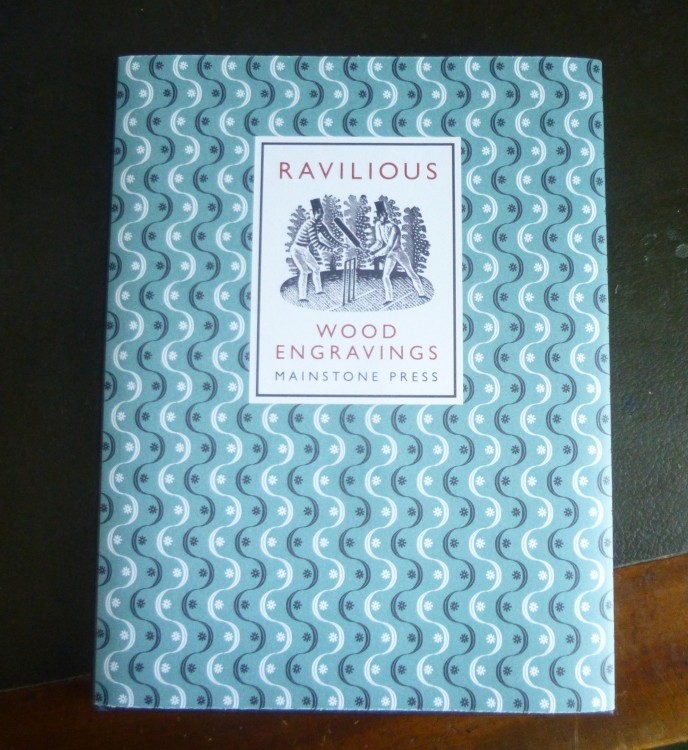 And now that we have just about wrapped up the Festival I am turning my attention to my solo show at the Naze Tower Gallery, which is less than a month away, and have been making a start on framing the last batch of paintings, including the four big Essex Wood paintings completed so far.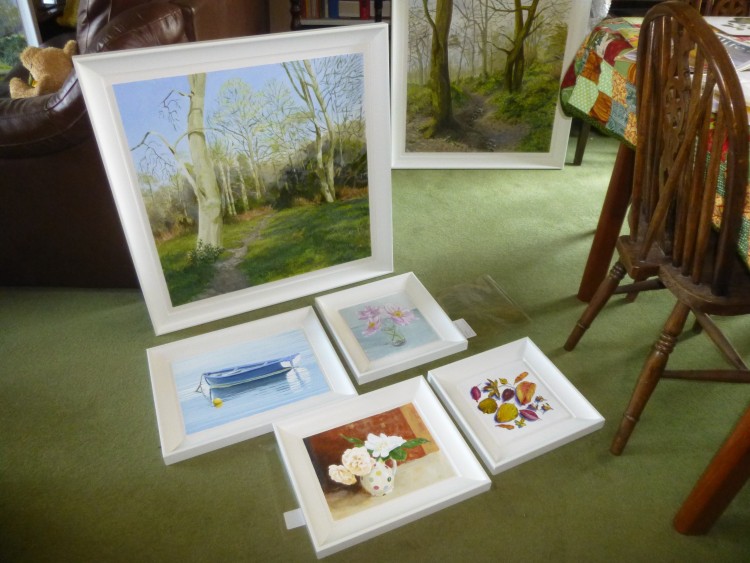 AND I've re-photographed Essex Wood: April to try to get the representation of the bluebell colour a more accurate match for the actual painting. Go over to the Gallery 2016 page to have a look.
Hope you're enjoying the sunshine! Friday tomorrow! 🙂
---