My seaside outpost
Most of last week was spent helping Graham pack and move house to the coast. And on Friday 11th the move was accomplished. And on Saturday I was so tired! 
He is literally five minutes walk from the beach, and we spent a happy day yesterday doing seaside-y things like having fish and chips, eating ice-cream and lying on the sand in the sun.
The Faculty Office are keeping my busy, and I'm gradually working my way through four domestic notarial faculties and two overseas one – three done by today!
And in the studio I've just started Fingringhoe Wick: August. This is as far as I got this afternoon.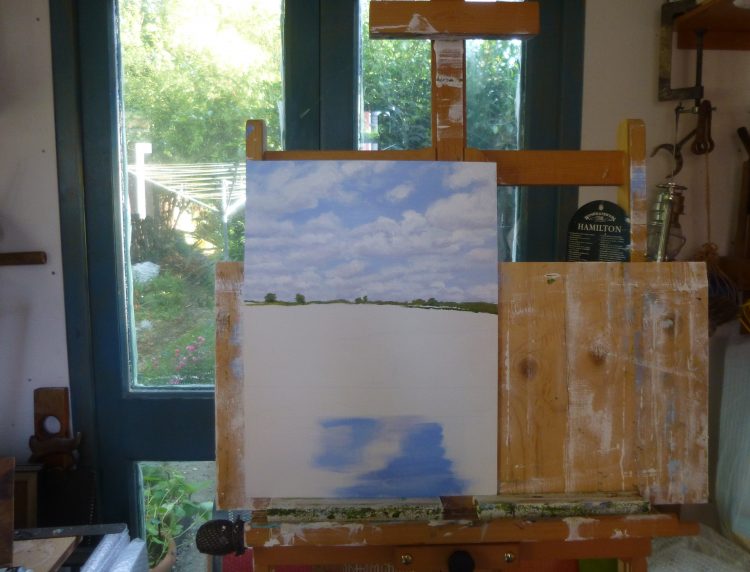 ---