Fingringhoe Wick: July
I finished Fingringhoe Wick: July yesterday afternoon – and here is it!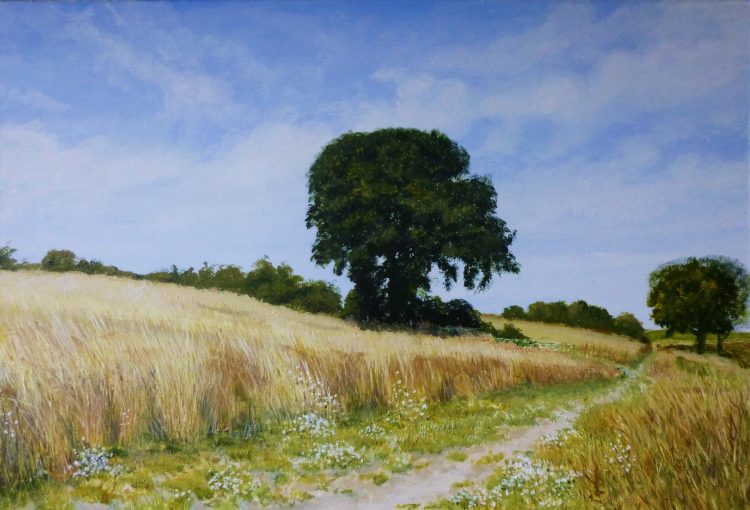 This path is at the bottom of the sloping field, leading to Margaret Hide on the inter-tidal area. In the spring time the field was full of sheep, but now the grasses have all gone to seed and it is just a hay field.
And . . . .
It's 40 days from today until Open Studios! Yes, it's not long. I'm taking part in Colchester and Tendring Open Studios again this year, over two weekends – 16th & 17th September, and 23rd & 24th September. Open from 11.00am to 6.00pm on each of the four days. More details as the days go by, but it would be lovely to meet some of you lovely blog readers then. 🙂
---