Nayland and Bures
Exploring further up the River Stour today, with my 2018 painting project.
I started off at Nayland. I knew exactly the view I wanted to paint.  Graham and I have often had lunch at the Anchor, and I've always been taken with the bridge just next to the pub. Constable's family used to moor their barges here, and I think there was once a mill.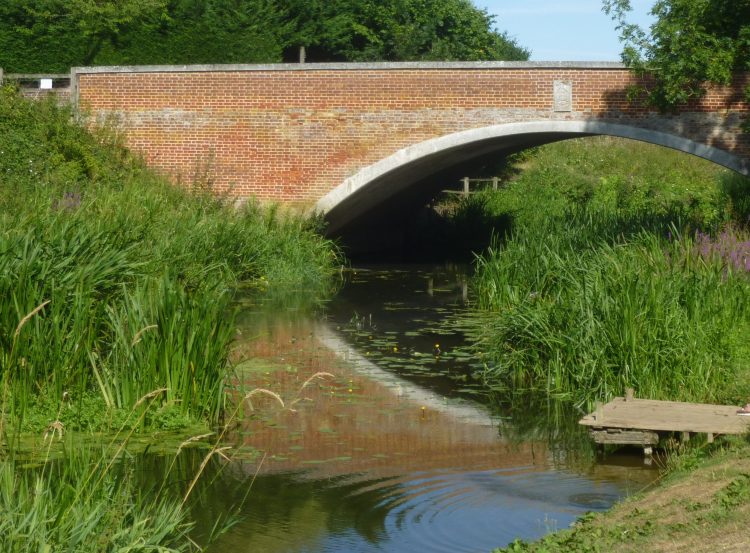 There are very convenient picnic benches along the river bank here, on the edge of the pub car-park.  I was able to sit to draw in comfort for a change! It is a beautiful scene, isn't it, with the wide sweep of the bridge, the reeds, the 'brandy-bottle' yellow waterlilies, and the reflections. Really looking forward to painting this one, although I've still got a bit of catching up to do first, as I've yet to paint my Higham picture!
I drove on through Wissington to Bures, and walked down to the river by the bridge on the southern outskirts of the village. There were lots of children playing on the bridge, daring each other to jump into the river, swimming and shrieking and having fun.
I sat on the landing stage step and drew the reeds and trees looking across the river which is particularly wide here, and clear of much vegetation.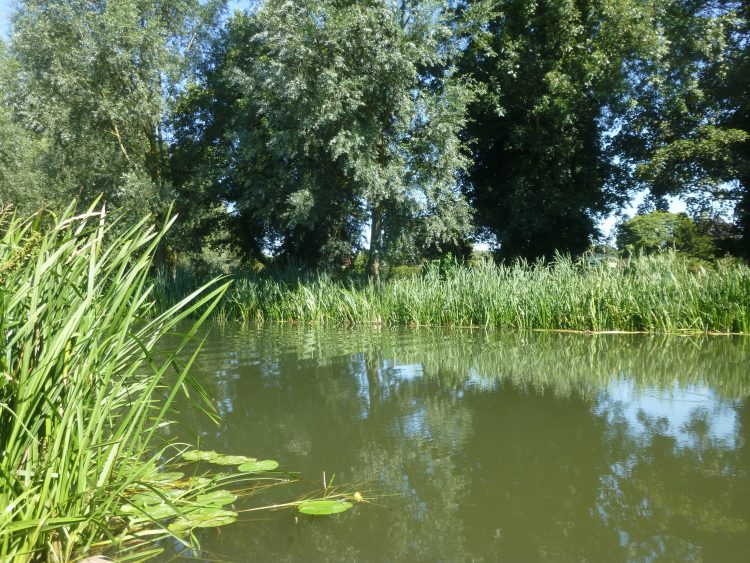 I will be going back down river later in the month to 'fill in' some of the places I've skipped, but it was much too hot today to do very much in the way of walking.
In my studio: I've about half done with another dinghy for the Geedon Gallery, but – again – it is really too hot in there to paint during the day, so just getting a bit done in the evening before the light goes.
And I should have some exciting news about next year to share tomorrow . . . .
Hope your week has gone well. 🙂
---