'Nayland: Summer' and Walton on the Naze
Finished at last – the latest in my Four Seasons on the Stour painting project.
This one seems to have taken such a long time! First I was busy with Open Studios, and then, last Saturday, I managed to fall over in my sitting room and hurt my right hand so that I couldn't hold a brush let alone do anything with it! And the painting didn't need much more work on it, which was frustrating! But fortunately I hadn't broken anything, and although it is still rather uncomfortable it is sufficiently recovered that I was able to get this finished over the last couple of days. Just as well, because I included it on my work list for the Artspace, Woodbridge exhibition! Need to get it framed now, and then I shall be ready.
What a beautiful week it has been! So much sunshine!
Yesterday promised to be a wonderful weather day, so I set off quite early for Walton on the Naze.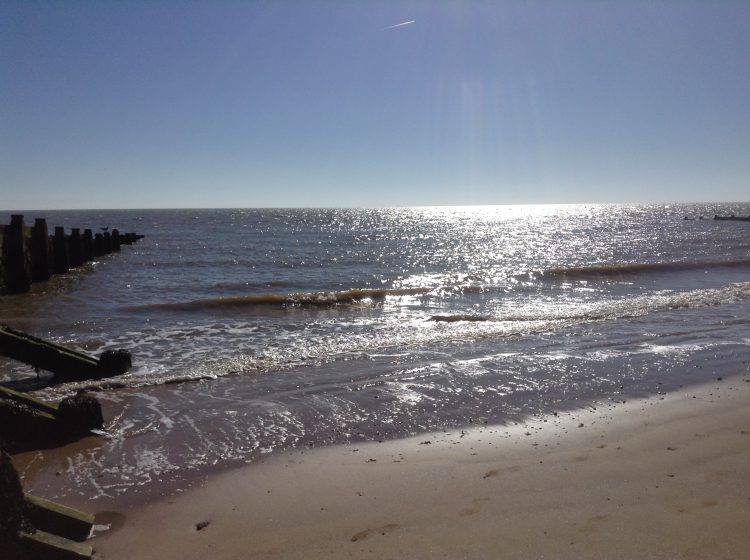 The tide was coming in, so after a nice cappuccino at the Essex Wildlife Trust centre, I went down onto the rapidly shrinking beach, and spent some time carefully observing and drawing the breaking waves and wave patterns on the beach.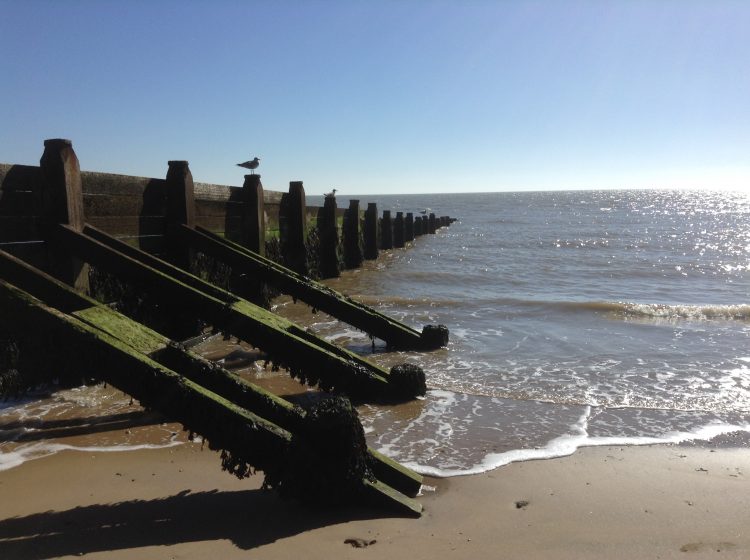 When the tide was beginning to block the steps back up off the beach, I climbed back to the top of the cliff and walked along to the end of the Naze, the Hamford Water nature reserve, and walked round the path on the top of the sea wall. The colours of vegetation on the marsh were subtly beautiful, and the curving lines of grasses and marsh ditch made me stop and do some drawing.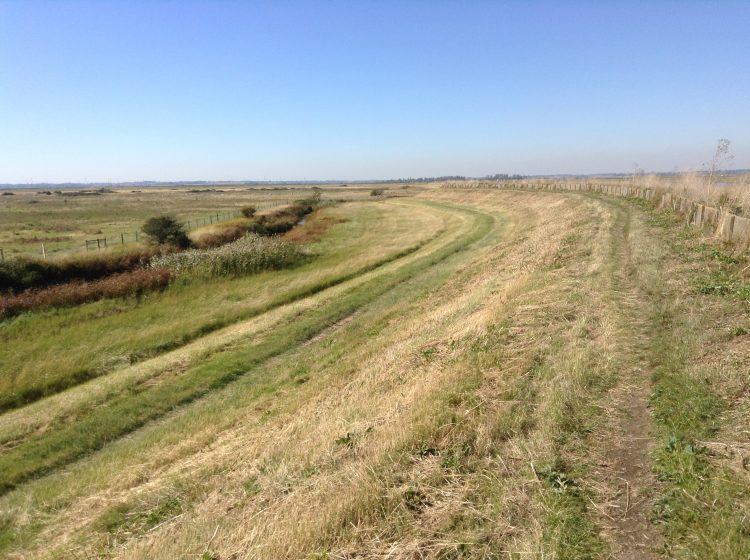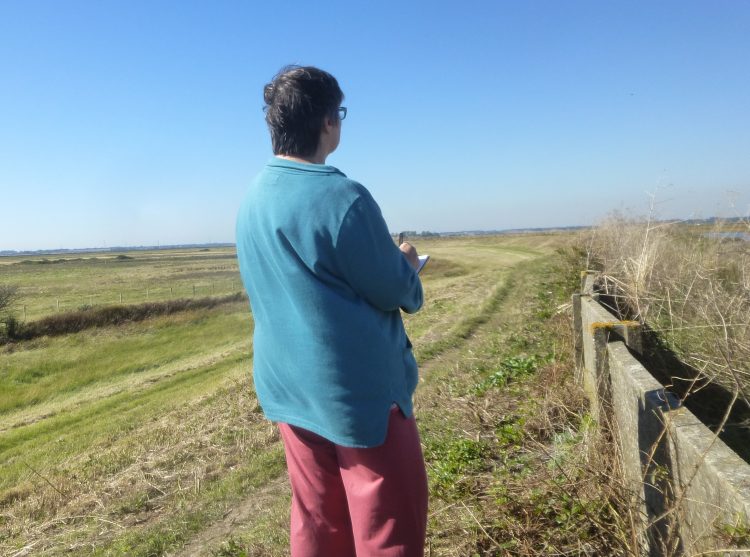 And on my walk back I picked a few pounds of blackberries from the bushes alongside the sea wall. They've gone in the freezer for now but once the Artspace show is over I shall be making some bramble jelly!
Friday again! Yay! Hope you enjoy your weekend 🙂
---