New Greetings Card Packs, and restocks
If you hop over to my SHOP page you will see that there is a new pack of greetings cards available.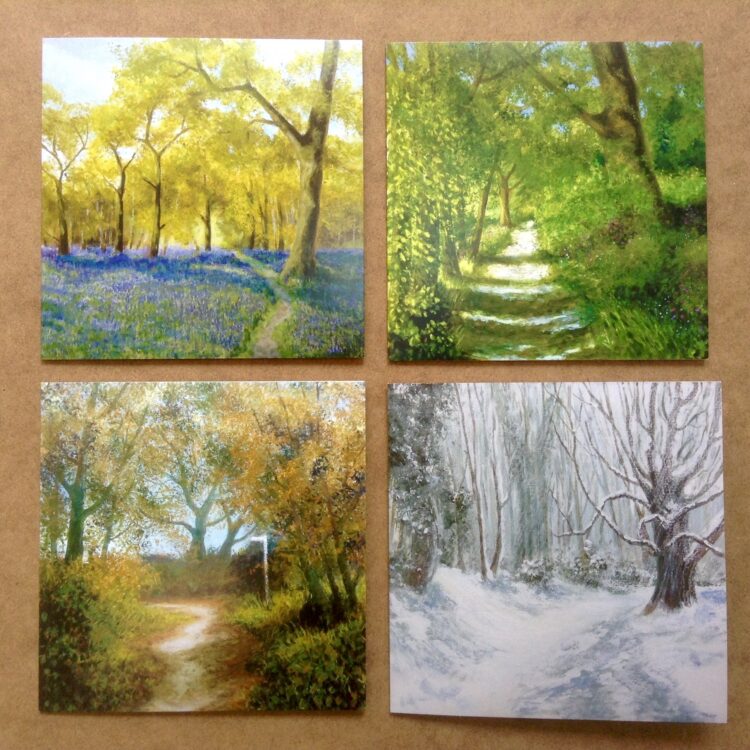 This pack of four cards shows the images from my recent Woodland Walks series of paintings. They are £10.00 for a pack of four cards, and the price includes postage and packing to any UK mainland address.
I have also restocked the Bluebell Woods card pack, and the Essex Wood Spring & Summer pack, both of which have been out of stock for quite a while now. These packs, with their Springtime scenes, are particularly useful for birthday cards around this time of the year! 🙂
---