On-line Winter Open Studio Week
Well, lovely blog readers, I've just spent the morning uploading some lovely new items to the Shop page, and the Gallery 2020 page for you!
There are Christmas cards –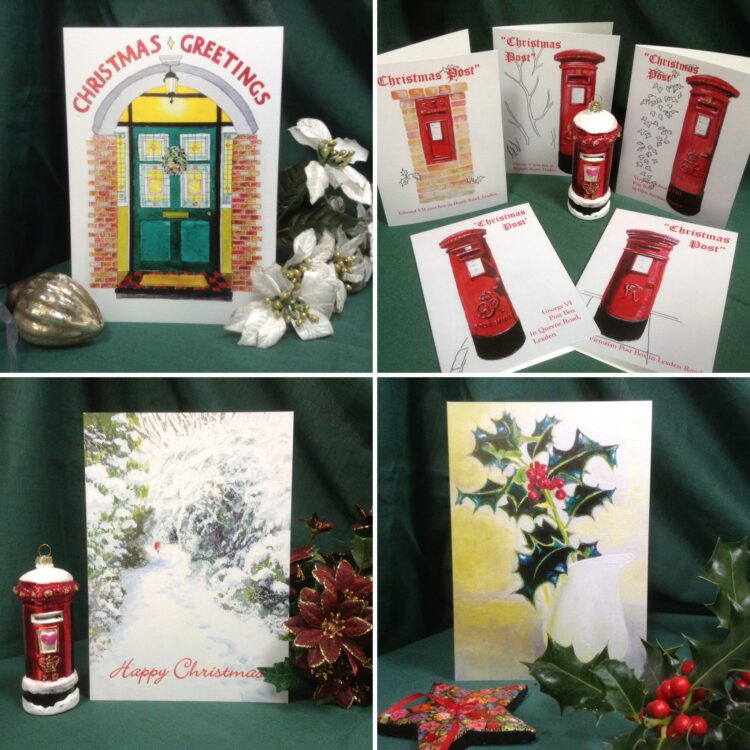 and Calendars for 2021 –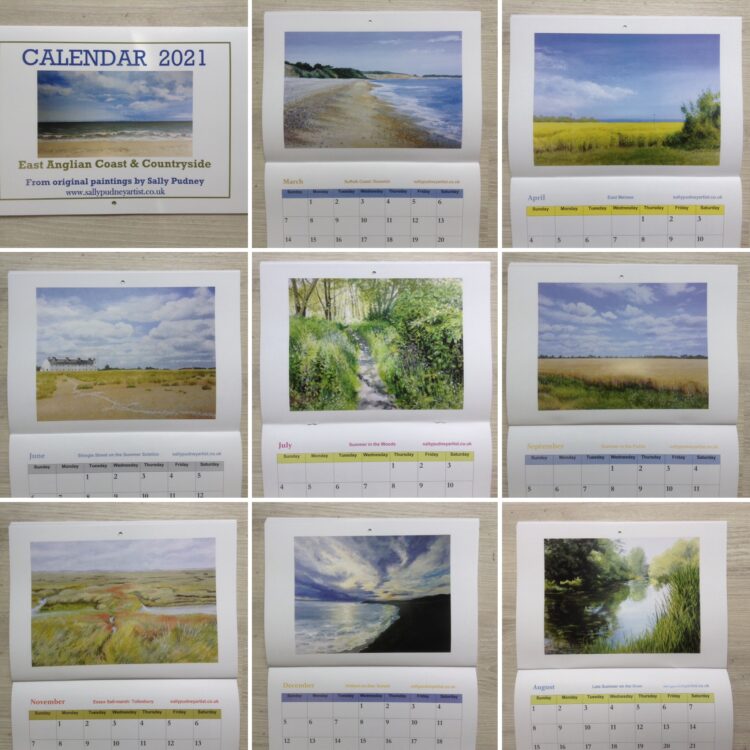 and new mini-prints –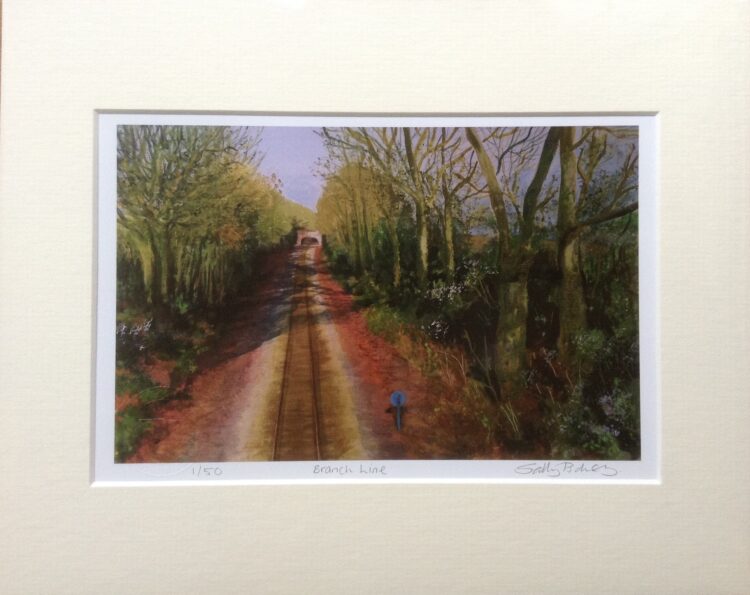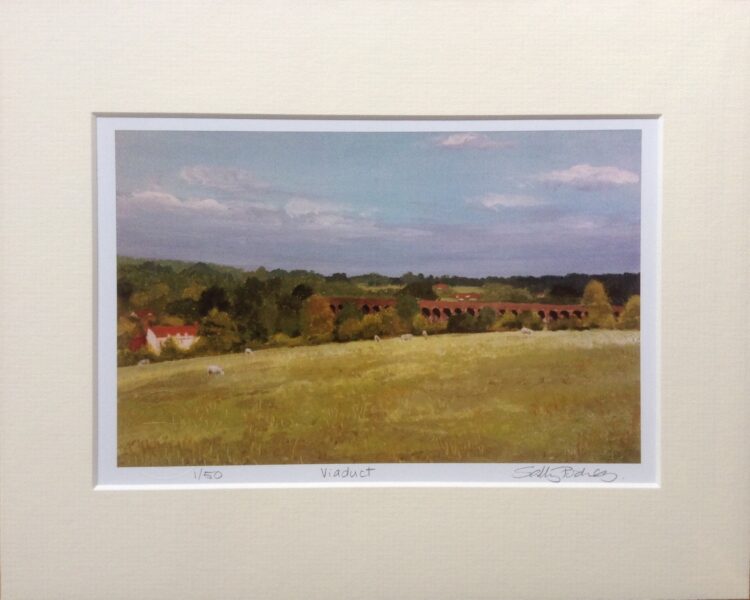 that are especially suitable for your railway enthusiast friends – and are easily post-able and affordable!
Also, my new Autumn card pack –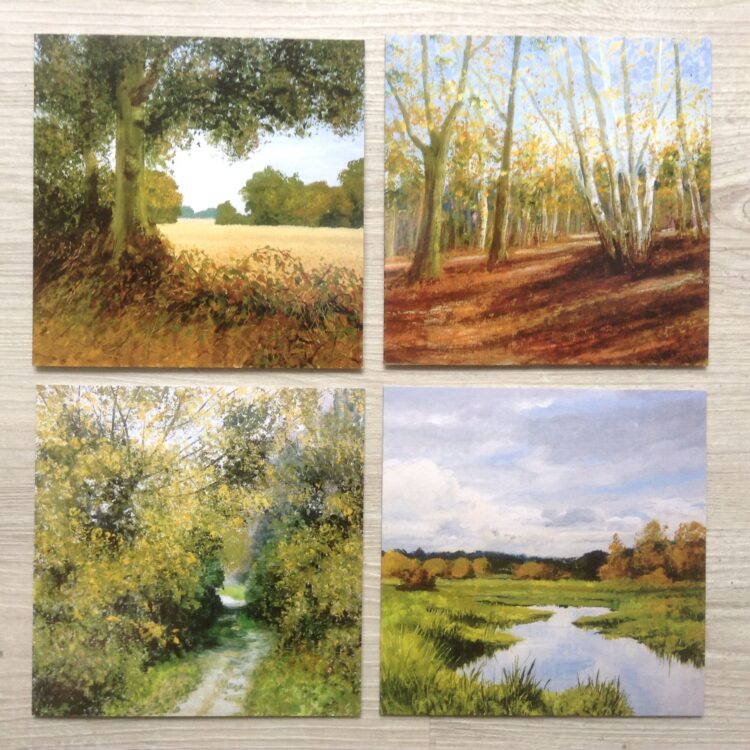 PLUS the four original paintings of these Autumn scenes are in the Gallery 2020 page, at especially low prices . . . . And, of course, there are lots of other card packs in the Shop, as well as jute bags, large and small, and lots more limited edition prints and mini-prints.  Any of the rectangular mini-prints make easily affordable and easily post-able presents – and there are now seven different images to choose from.
I have had a look through the Gallery pages for this year and last, and have reduced the price of some paintings for the next week. Please note that paintings in the Essex Field series will not be for sale until next year.
Also, paintings marked £POA are at present in either the Church Street Gallery or the Buckenham Galleries, and although they are available to buy the purchase would need to be done through the relevant Gallery.
If you have any queries about original paintings or would like to have a socially distanced viewing of one of them on my doorstep, then do email me on sally@sallypudneyartist.co.uk.
I hope you enjoy having a browse through – and maybe find something that you would like! 🙂
---