Open Studios – tomorrow!
Yes – my first 'Open Studios 2016' weekend starts TOMORROW!!!
If you come you will be able to look inside my actual studio, but it is so small that two people would make it uncomfortably crowded! So – I convert my kitchen and dining room into a shop/gallery!
I've moved all the furniture, hung all the paintings, made all the labels, arranged all the cards, and mugs and bags and postcards, and Christmas card packs, and bought nice biscuits, and extra tea and coffee and milk . . . . in fact I think I'm ready! The only thing I haven't done is hung up the bunting, but it has been SO WET today that there wasn't a chance. It will be my first job in the morning.
Here are a few photos to give you a taster.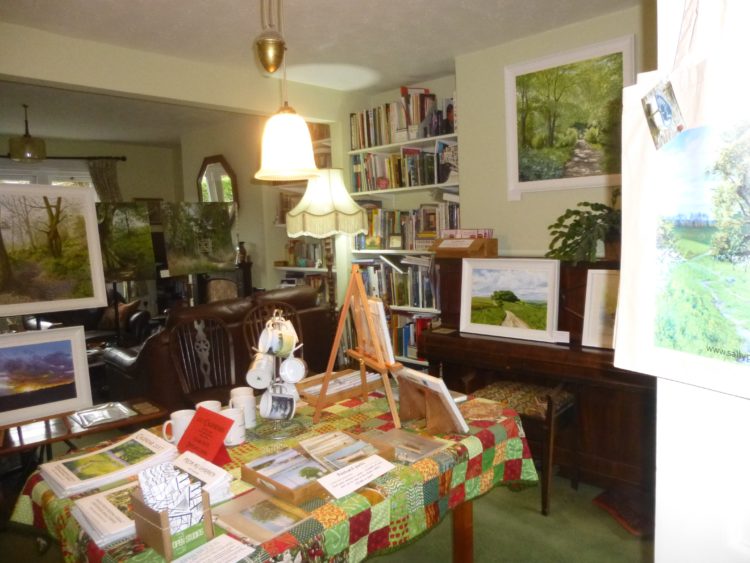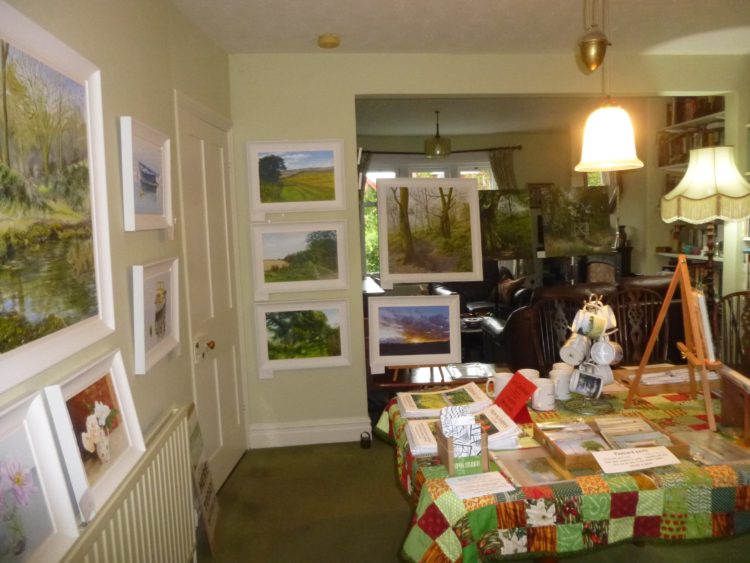 We – Graham is helping me, this is not the royal we! – are open tomorrow and Sunday from 11.00am – 6.00pm, and also next Saturday and Sunday at the same times. There is easy parking outside my house in Heath Road – look out for the easel with the Open Studios poster on it in front of my Land Rover in the drive. And the bunting!
Looking forward to seeing some of you over the weekend! 🙂
---