Essex Wood in September
This morning – a lovely mild hazy-sunshine morning – I made my September visit to the wood.
The sides of the track were rusty with fallen leaves and the fields beside the track are stubble now.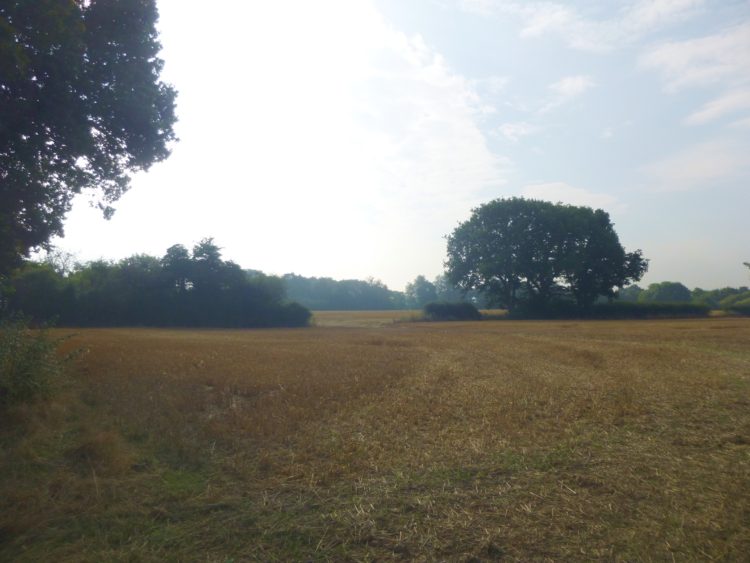 The hedges and trees are very dark, and made long shadows across the fields, which were criss-crossed with tyre marks from harvesting.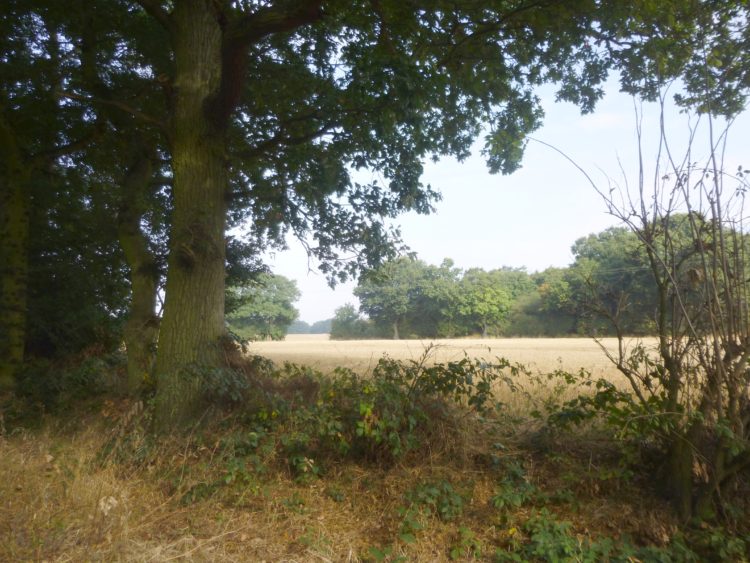 The sycamore trees are heavy with their pale 'keys', and the willow beside the track had dropped slender yellow leaves.
When a breeze stirred the branches there was a pattering storm of falling leaves.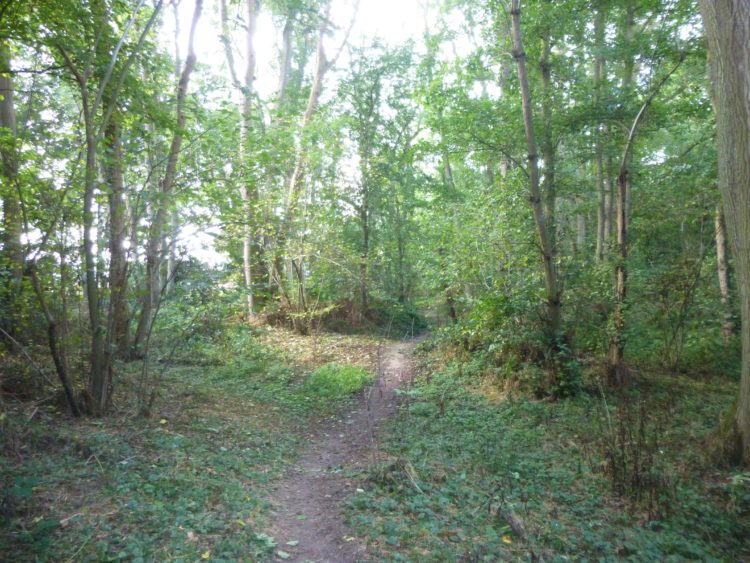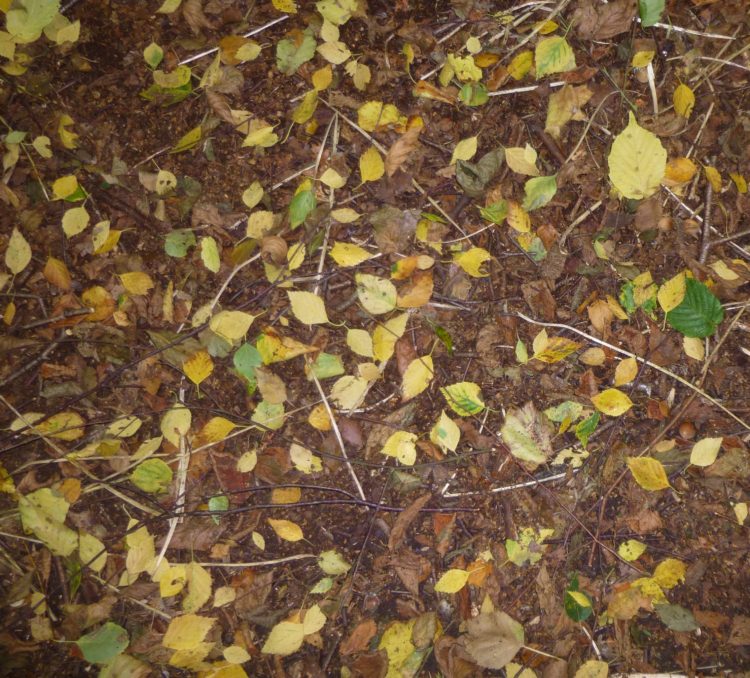 Acorns are beginning to drop along with a few prickly shells of sweet chestnut. I found a number of nibbled shells of hazel nuts. The hollies are thick with berries, which are just beginning to colour.
The stream around the northern edge of the wood was flowing fast, but the other streams have all dried up.
Coppiced hazel leaves are turning yellow and dropping, and the long, spiky edged sweet chestnut leaves are turning an pale ginger-y brown.
I walked down to the kissing gate at the southern entrance to the wood – the subject of Essex Wood: August – and then walked up the west side. There are three areas that I found cordoned off, in order that the habitat may have a chance to recover after the pressure of visitors over the spring and summer.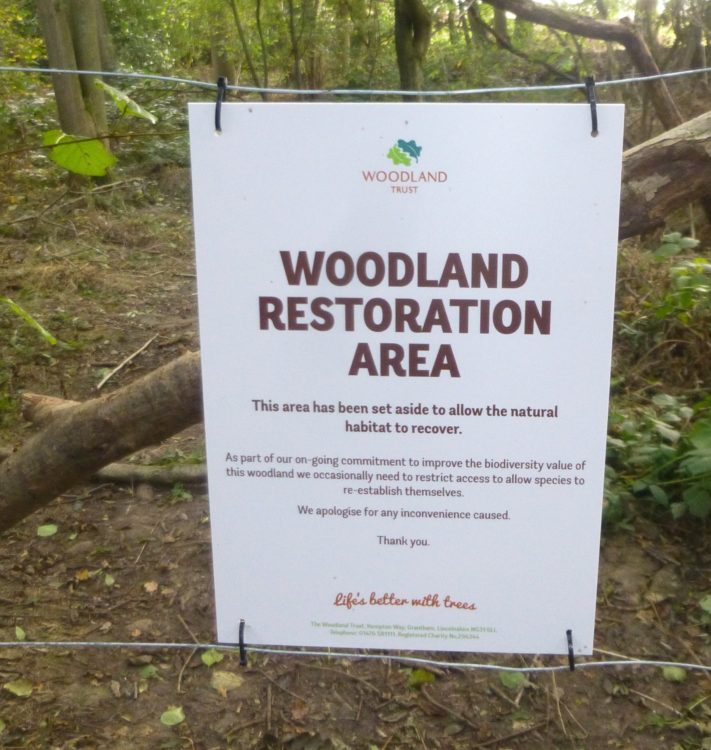 At one place in the wood the trees were twittering! A crowd of long tailed tits, swinging through the small branches and chatting to each other non-stop! I saw several busy squirrels, and the harrowed fields were white with seagulls, but no jays which I expected to see in the oaks. I think the acorns can't be sufficiently ripe yet to attract them.
This is what I brought back – my findings from the September wood!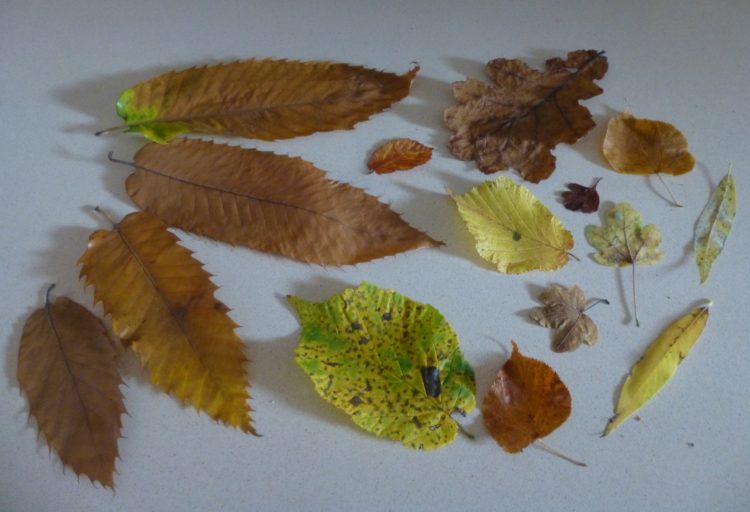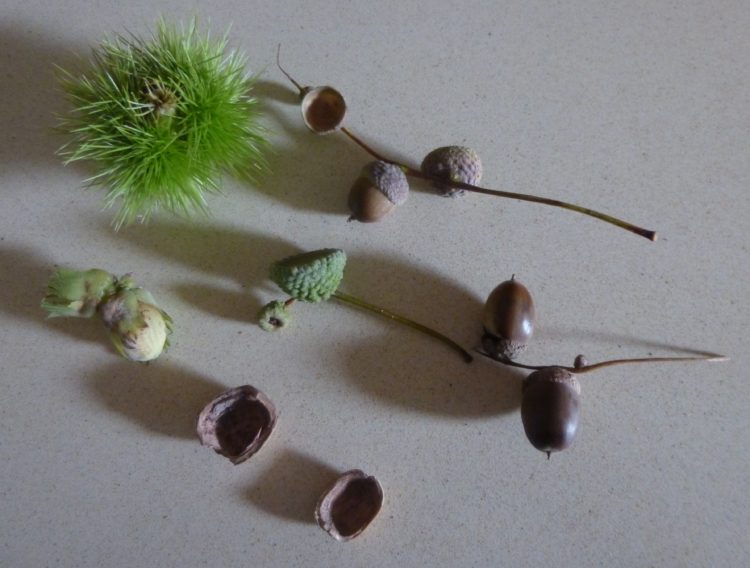 I think next month there will be real changes in the wood, but today it definitely had an autumnal feel. Happy autumnal equinox for tomorrow! 🙂
---