Open Studios – Year 5
Well, only one more day to go, before this year's Open Studios begins. I've been busy hanging paintings, bagging up calendars, pricing mugs, making hanging tags to go on the jute bags . . . . Gradually turning my dining room into a shop/gallery – and wishing I had a bit more space!
Here are a few images to give you a bit of an idea.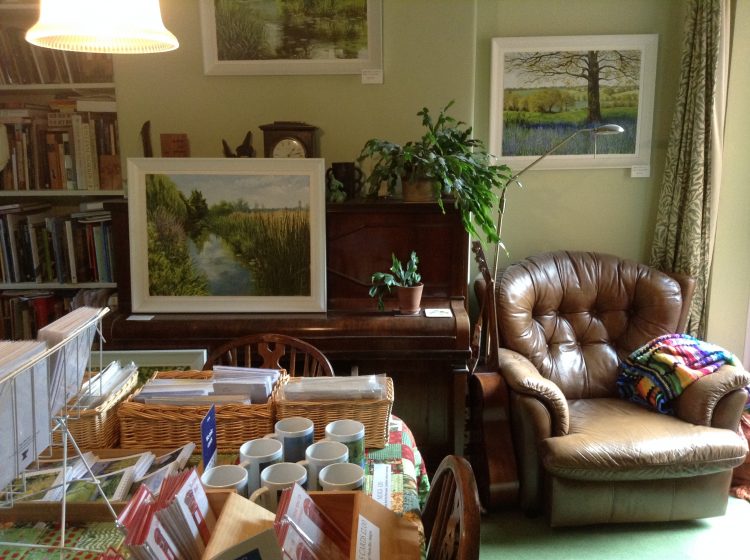 (Rainbow blanket on the chair made by my sister – isn't it lovely!)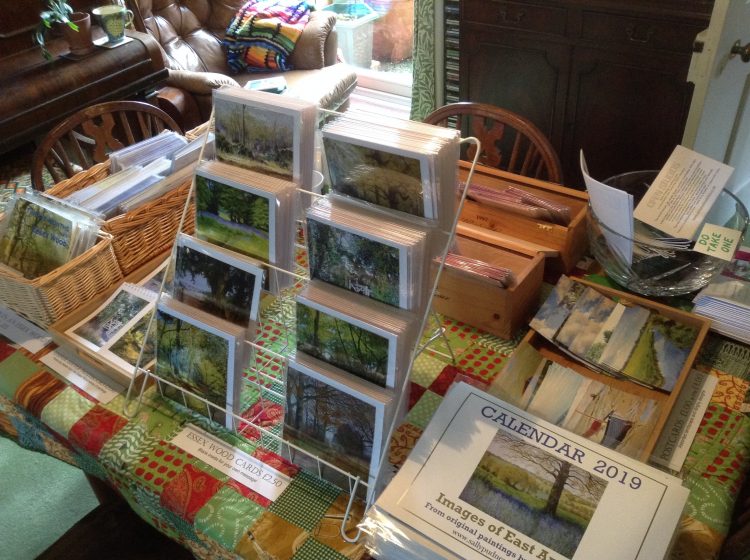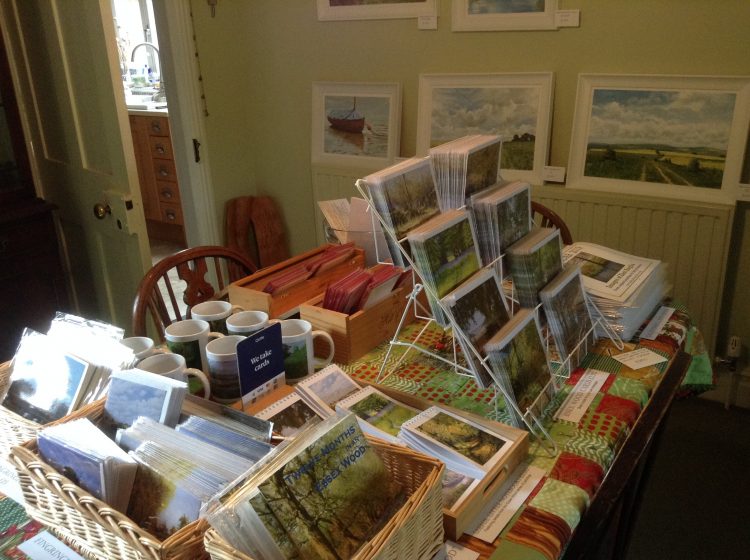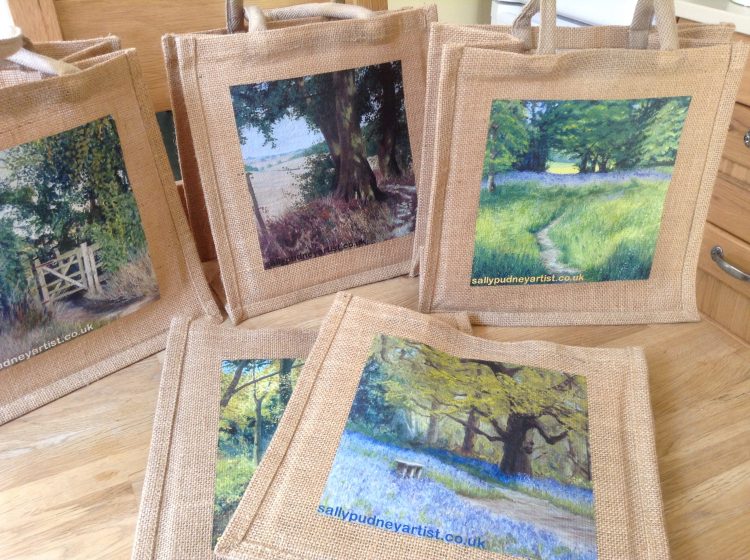 I've found a new way to display the jute bags –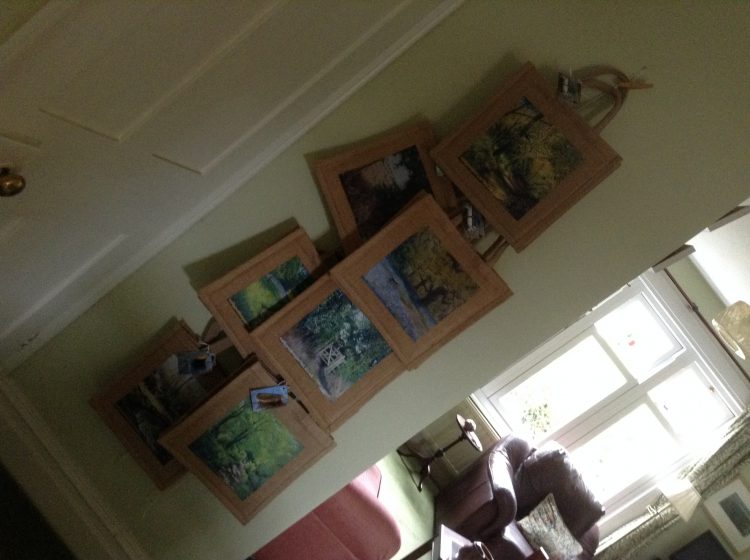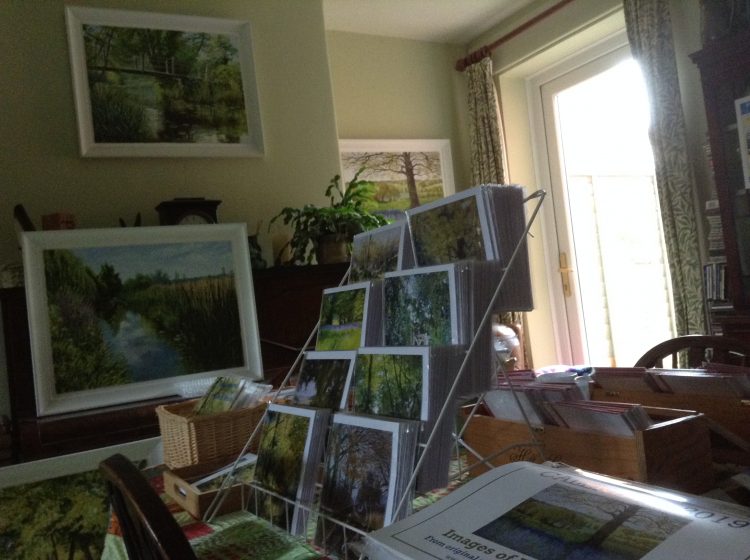 I still have to put up the easels in the sitting room with some of the large paintings – The Path through the Wood,  Landlines 7: Lane and Landlines 1: Path – but that will be a last minute job.
I've also been baking away: chocolate flapjack and oat, syrup and pecan nut biscuits so far, and some fruit and spice muffins to come tomorrow.
SO I'm almost ready for all you lovely visitors – DO COME! Open on Saturday from 2 – 6pm, and 11am – 6pm on Sunday this weekend (8th and 9th) and next weekend (15th and 16th). The address is The Anvil House, 45 Heath Road, Lexden, Colchester, CO3 4DJ. The sat-nav should bring you to the door and there is unrestricted parking in my road. The bunting will be going up tomorrow, and there will be an easel and poster in the front garden so it should be easy to spot my house if it is your first visit.
Looking forward to welcoming you with tea, coffee and homemade goodies and showing my work! 🙂
---