Our first AAP show
Friday, 18th October, saw eight artists descending upon the Open Art Space at the Sentinel Gallery in Wivenhoe to set up for our first Anglian Arts Project exhibition. For a while chaos reigned! There were bags and boxes and bubble wrap everywhere.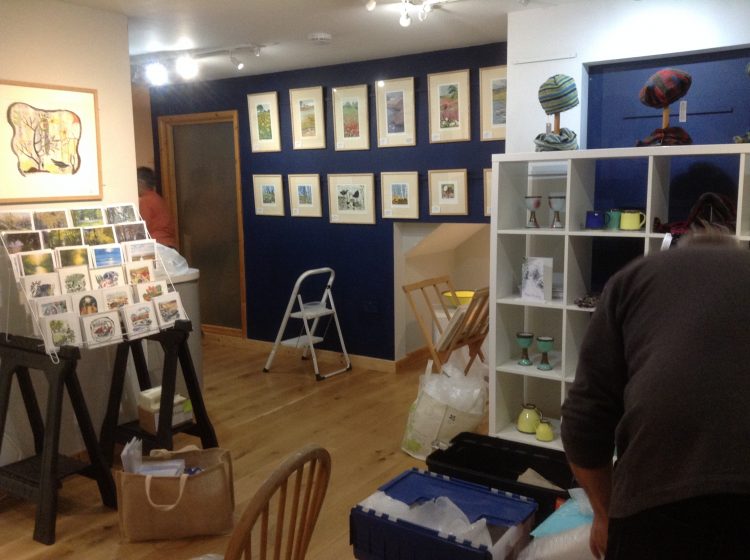 But in a remarkably short time everything was hung or  displayed, and all the mess was tidied up. The artists all went home, leaving just Graham and me to do the last bits and pieces ready to open the following morning. And by that time it all looked lovely.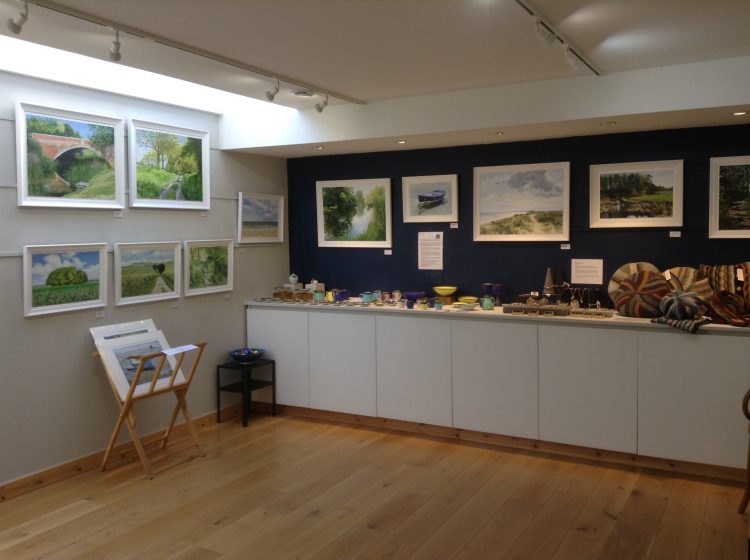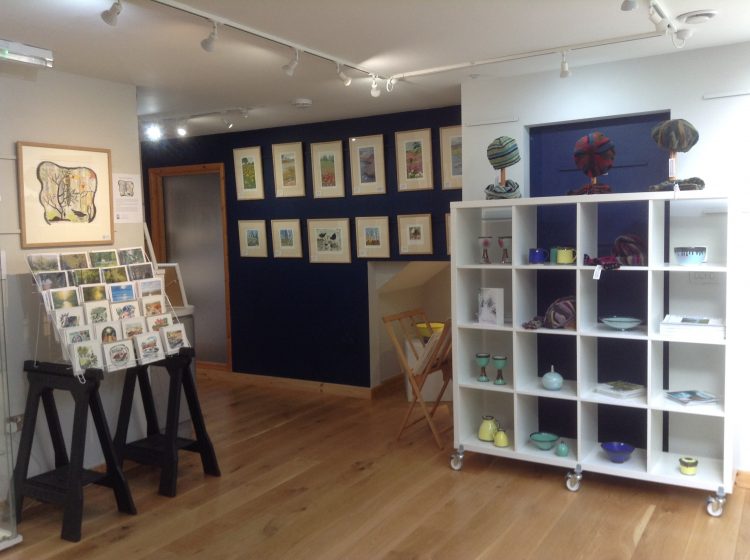 So on Saturday, 19th October we put our lovely new A frame outside, turned the sign on the door to OPEN – and the Anglian Arts Project was launched!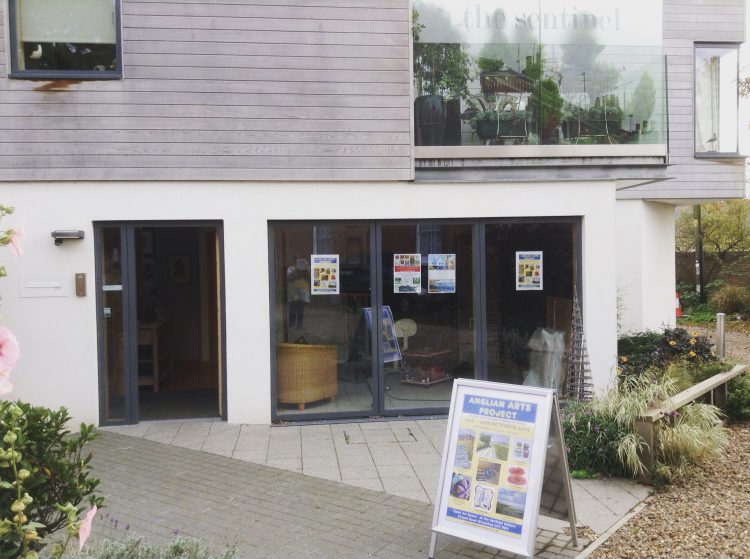 The first morning was busy but after that the start of the week was slow, not helped by the awful wet weather. But by Wednesday things were picking up, and the end of the week was really good with lots of visitors and lots of sales. So overall it was a successful and fun week.
A huge thank you to all you lovely blog readers who came along. I know a lot of you really enjoyed it because you told us! – so I hope you'll be pleased and interested to hear that we are already planning our 2020 show . . . . knowing us, I don't suppose you expected anything else!
I have just about finished clearing up all the bags and boxes of stuff that I brought home on Saturday night, and I've been enjoying some long walks in the lovely sunshine we've had the last two days.
And this afternoon I primed up some board . . . . I'm looking forward to getting into my studio and making a start on the next painting in my On the Edge project,which will be Tollesbury.
Hope you've been able to enjoy the sunshine too! 🙂
---