Anglian Arts Project – our first Exhibition
Yay! we're nearly there! Opening tomorrow at the Open Art Space at the Sentinel Gallery in Wivenhoe – the first exhibition of our exciting new venture! Graham and I have been working hard getting everything ready as you can imagine.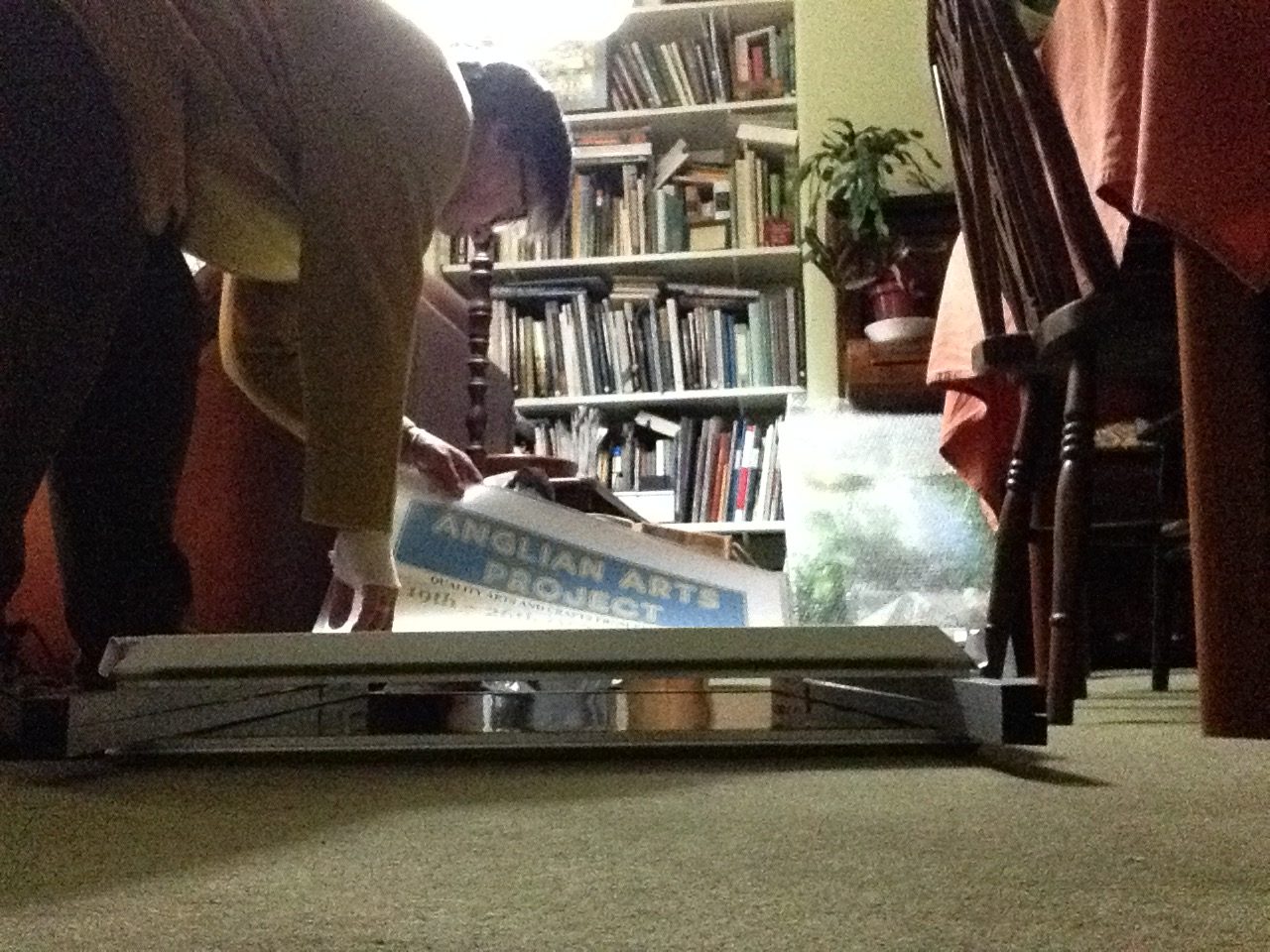 Here I am wrestling the A1 posters into our enormous A frame which will stand outside the gallery.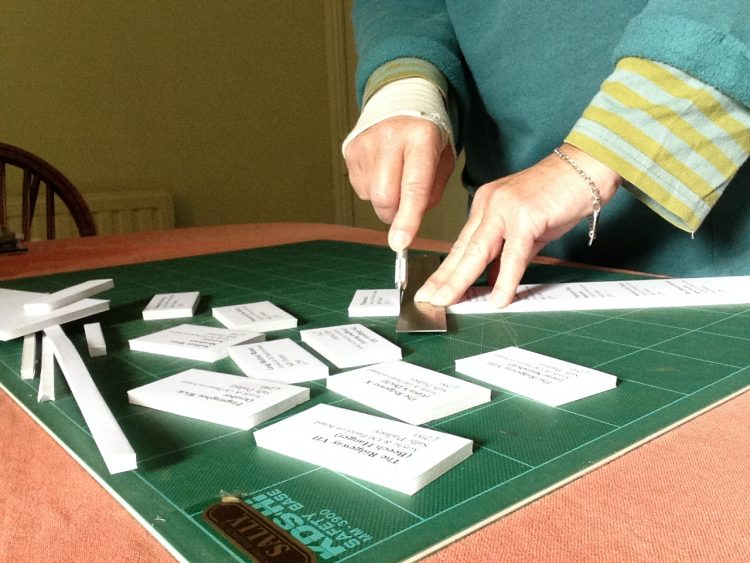 And here I'm cutting up labels for my own paintings.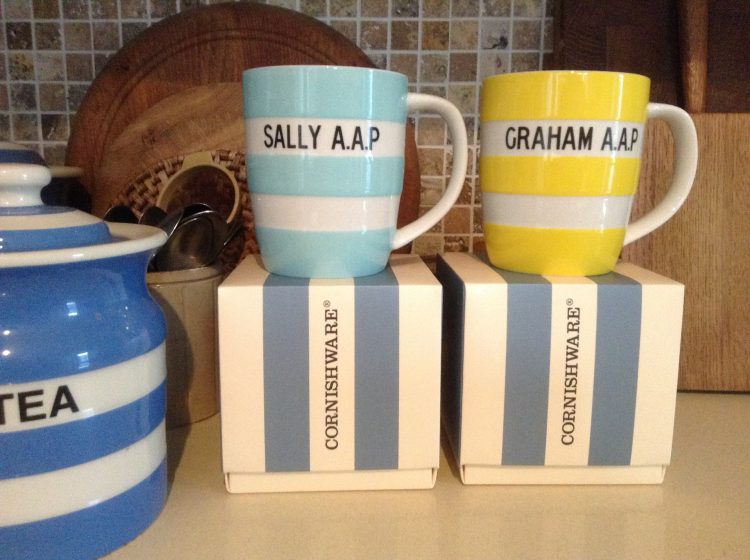 And as a bit of fun, I ordered these lovely mugs from Cornishware, and had them personalised – so we'll be well sorted for our tea-breaks during our exhibition week!
Here is a composite image of work from all eight of the artists who are showing with us . . .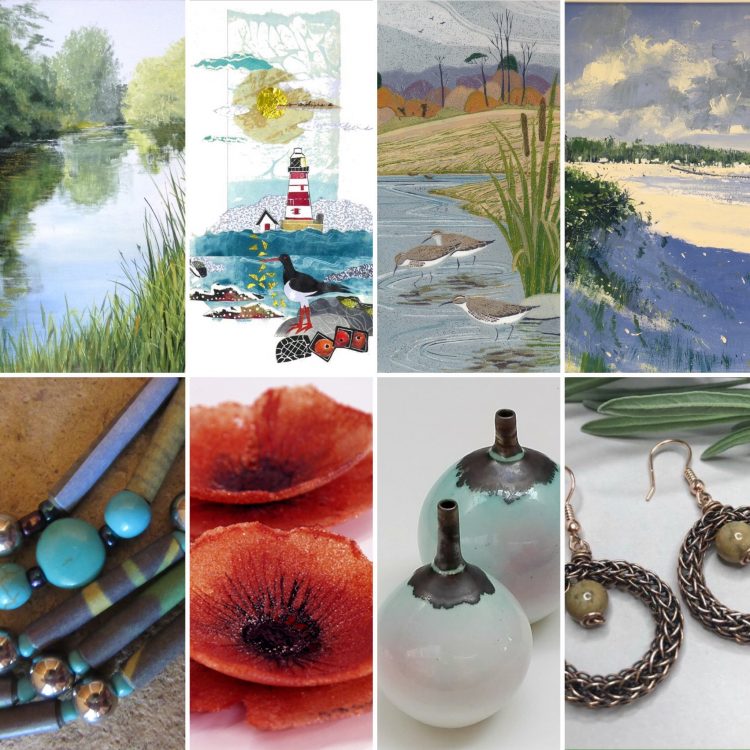 . . .  you can see what a lot of lovely things there will be to look at and buy, for yourself, or as Christmas presents! All the artists are bringing a wide range of work, so that, as well as the more expensive pieces, there will be a good assortment of affordable things as well.
So do come! The address is The Sentinel Gallery, Chapel Road, Wivenhoe, CO7 9DX. There is a free car park just opposite the gallery – as you come down into the old part of Wivenhoe, watch out for the Greyhound pub on your left, and turn into the narrow road on the right opposite the pub. At one end of this narrow road you can turn right into the car park.  The gallery is also at the end of this narrow road, on the left hand side. We are open every day (including Sunday) from 10.30 – 4.30 from 19th – 26th October. There are a number of places to eat in Wivenhoe, and nice walks along beside the river Colne, so why not make a day of it? It would be lovely to welcome you there! 🙂
---