PAINT 7 Two – Spring Equinox
The second release in my year-long PAINT 7 project takes place today!
The Spring or Vernal Equinox is the moment in the year when the day and night are of equal length. From now on the days will get longer as we move through Spring into Summer. It is the day that really feels like the beginning of Spring – at last! – after the cold and dark of Winter.
So this time I have chosen for my e.e.cummings quote:
"sunlight and singing welcome your coming"
For each of the seven near-identical paintings being released today, I used the colours traditionally associated with this season: green, yellow and purple.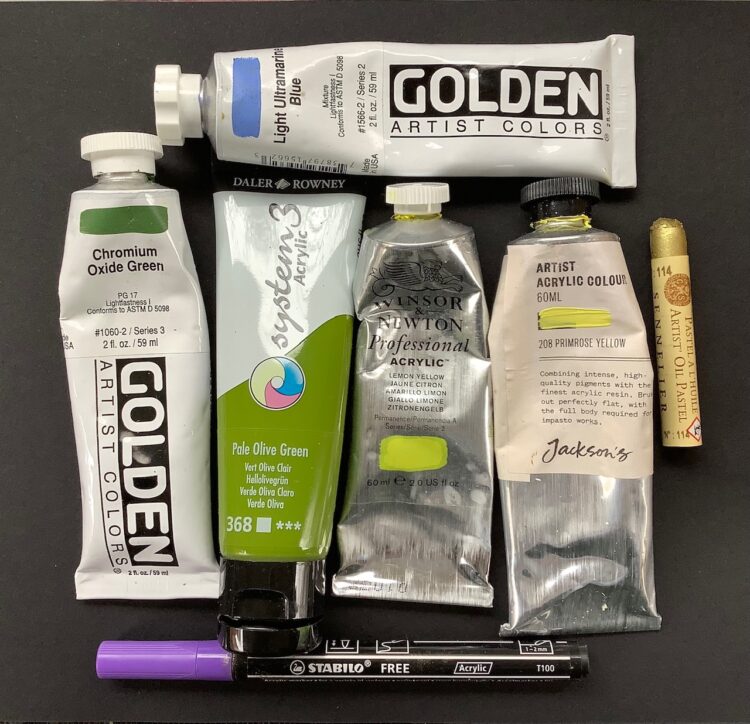 I used the words of the quote to design a layout first, so that the letters formed a 'net' with the negative spaces between the lines creating colour fields for the paint.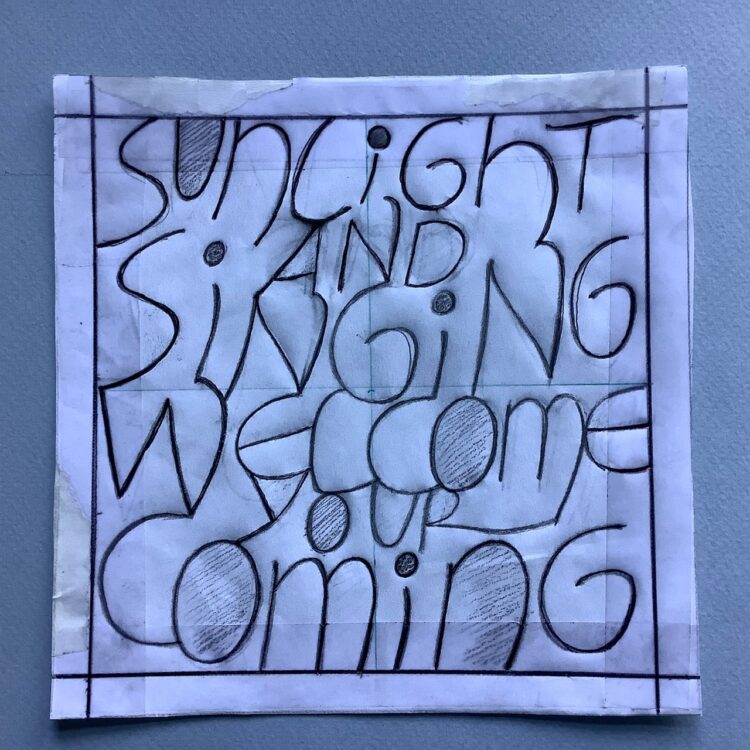 You can see how battered and stuck together with magic tape this layout paper is,  from all the tracing down!
I painted a background of yellows and greens onto each of the seven small gesso panels, and then traced down the layout and began to add additional colours, including some gold oil pastel to some of the spaces.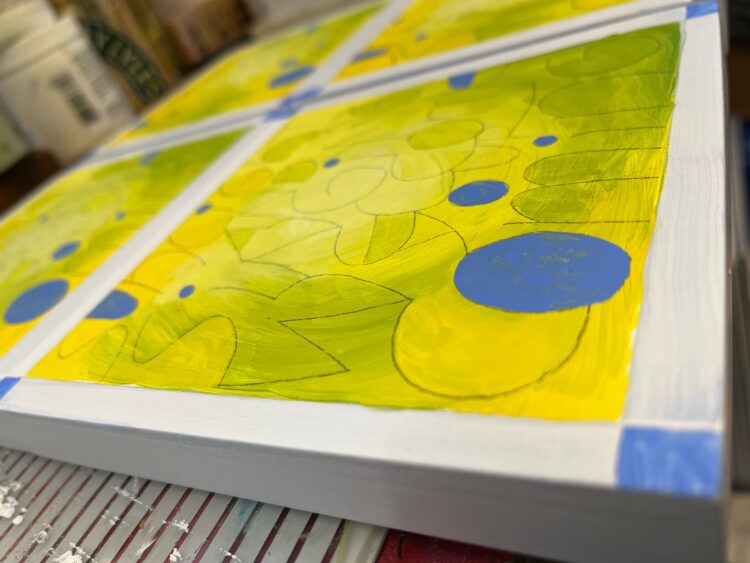 When I had finished painting I went over all the letter lines with a purple acrylic ink pen.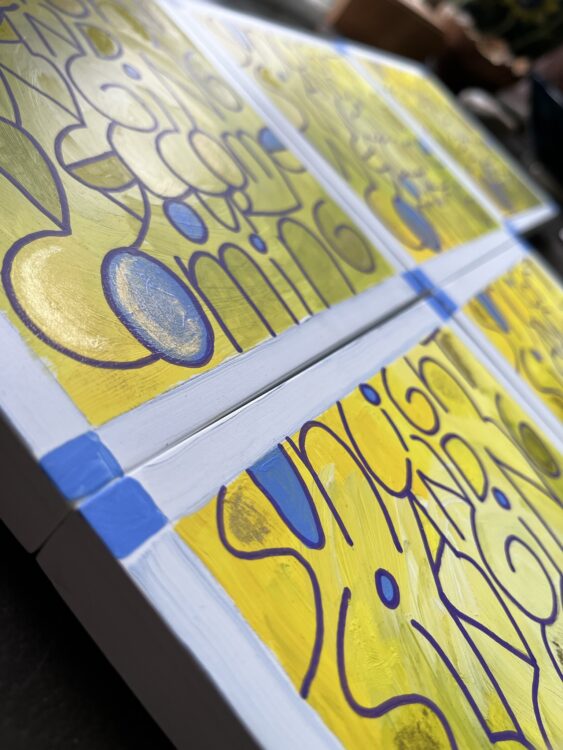 You can see the gold oil pastel shining in the photo above!
Finally, I framed each of the paintings in simple white wood tray frames, which are strung on the back for hanging, although they will stand up by themselves on a bookshelf, mantlepiece, piano . . .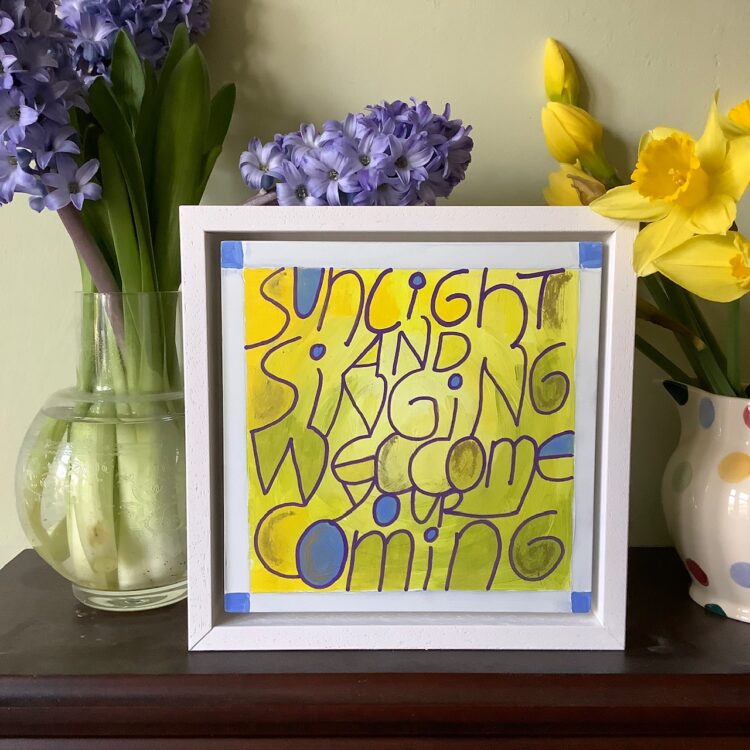 Although the seven paintings are near-identical they are each individual original paintings by me.
They are available now on the PAINT 7 page – click on PAINT 7 on the menu bar above.
They are £67.00 each, which includes postage and packing to any UK mainland address. 
Happy Spring Equinox! 🙂
---