Postcard packs now in the shop
The new postcards I mentioned in my last post are now in the shop!.
They feature the paintings Flatford: Early Spring I; Stratford St Mary: Early Summer; Higham: the River Brett and the Stour Valley, Summer; Nayland: Summer; and Sudbury Water Meadows: Autumn. Each pack contains one each of the five designs.
The pictures are glossy, but the backs have a pale green matt finish which is easily written on. They are £5.00 a pack and the postage is free to any UK address. Just go to the menu bar and click on SHOP!
Other news: I've painted a little wintery scene which is going to be my Christmas Card this year!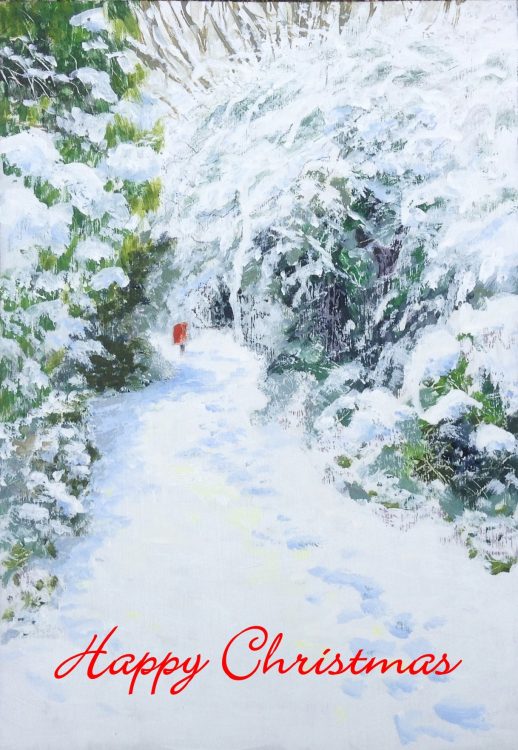 It is based on a photo I took near Stanway Green, and is called Walking to the Post. It may seem odd painting this in July but I need to get them printed and bagged up ready for Open Studios in September, and the time will fly past, I know!
Next, I need to get my 2020 calendars sorted . . . . . 🙂
---