Private View and some small assistants
Haylett's Private View on Saturday for Essex Creeks and Estuaries – very hot but very successful too!
I arrived about five minutes after they opened, and already three of my paintings had sold! Landlines 5: Channels – the second in this series to sell –  and Wrabness: Winter and Cattawade: Winter from the Four Seasons on the Stour series. So a really good start to the exhibition. It was lovely that some of the friends that I had invited were able to make it, too, and it was good to see exhibiting artists Liz Morris and Barbara Peirson again. Liz seemed to have quite a few red dots on her etchings, especially the one that featured on the cover of the PV invitation –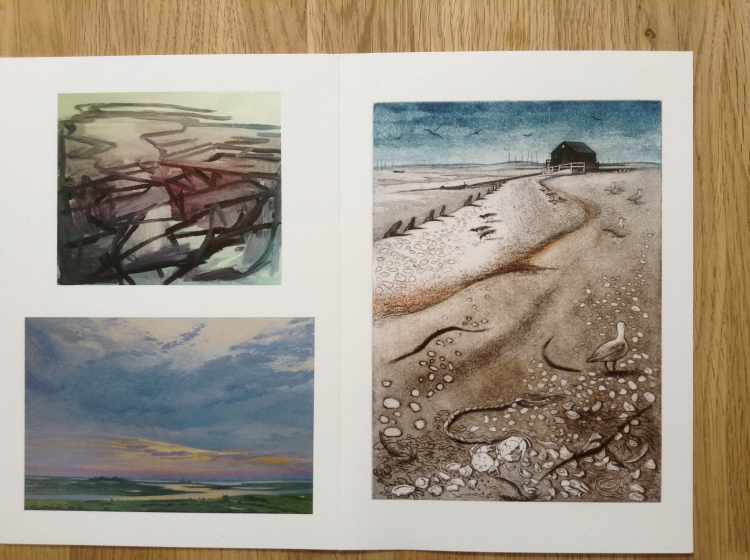 There it is, on the right. Printmakers are at such an advantage being able to sell multiple copies of their work!! Ken Rickwood, who came over to see the show, suggested that I had some giclée prints made of my paintings. That needs some thought . . .
In my Studio: I've been making a start on Stratford St Mary: Early Summer.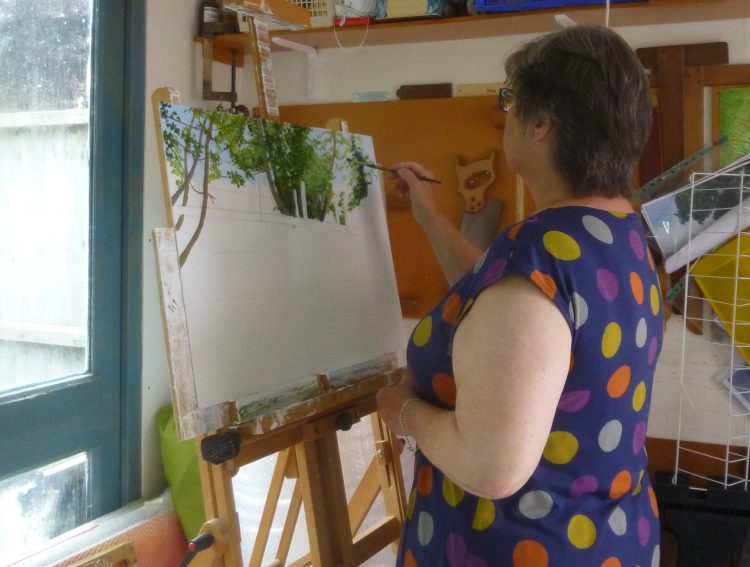 And working my way through 5 domestic Faculties that came in the post last week – with (of course!) the help of two little assistants which I introduced on Instagram the other day, and now introduce to you. They have been helping with writing the faculties for over 20 years. This is Bear True Allegiance – TA for short – and the Official Seal! (Their names require a little bit of consideration . . . I am, after all, writing out legal documents . . . !)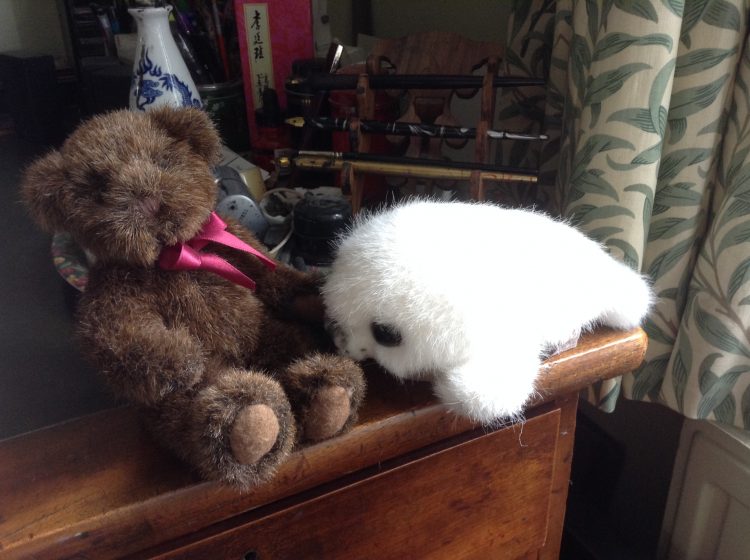 And on that note, I think it's now lunchtime. Hope your week has got off to a good start. Keep cool! 🙂
Incidentally, if you'd like to follow me on Instagram, there is a link on the home page of my website.
---