Snow and busy-ness
It's been a busy time, though not busy painting-wise. I'm still waiting for a good day to make my 12th and last visit to Fingringhoe Wick, so that I can get on with my December painting. In the meantime I've been getting on with Christmas!
Last weekend was full of lovely Christmas stuff! I had my tiny stall at St Leonard's Christmas Bazaar on Saturday.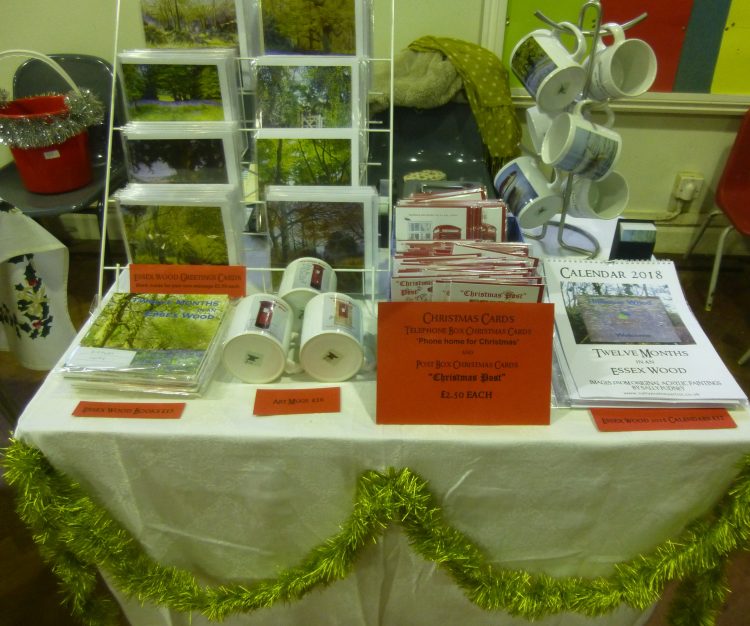 I sold lots of Essex Wood cards – in fact I've now sold out of some months – again! Also mugs, and Essex Wood Books were popular – some books went as Christmas presents – and some Christmas cards. I've still got some 2018 calendars left, at the reduced price of £9.00 – they have all 12 of the Essex Wood paintings in them. Email me if you'd like one on sally@sallypudneyartist.co.uk – once they're gone they're gone, though. 
On Saturday evening Graham sang in a concert with his new choir, Clacton Choral Society, which was very good indeed. The two soloists were excellent – our friend Patrick McCarthy singing baritone, and an amazing tenor who I had not heard before called Stephen Cviic. There was a certain amount of audience participation, and Mary (Patrick's wife) and I really enjoyed singing some of the well known carol descants, to the surprise of the other audience members around us!
On Sunday, after having done 'coffee duty' and read at St Leonard's morning service, Graham and I were off to Maldon for the Advent carol service at All Saints.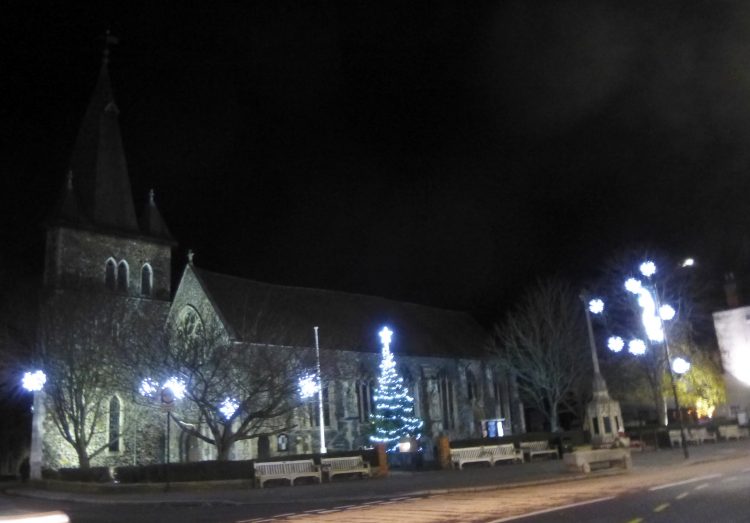 Which was lovely! Graham started the service singing the Advent Prose, unaccompanied in the dark church, as the candles were gradually lit around the nave. A beautiful beginning. Later we sang the spine-tingling Matin Responsory by Palestrina and 'Zion hears the Watchmen's voices', with its delightful tripping organ accompaniment. And after the service off we went to the Vicarage with some other friends for a lovely meal with Stephen and Sue.
I've almost finished writing the Christmas cards, and only have 3 more presents to get, so I'm doing reasonably well.  I had a friend coming to lunch today which had to be postponed because of the snow (SNOW!!!) but I've used the unexpected spare time giving the sitting room a really good clean and sort out ready for The Tree, feeding the Christmas cake with just a bit more apricot brandy, and doing a bit of baking.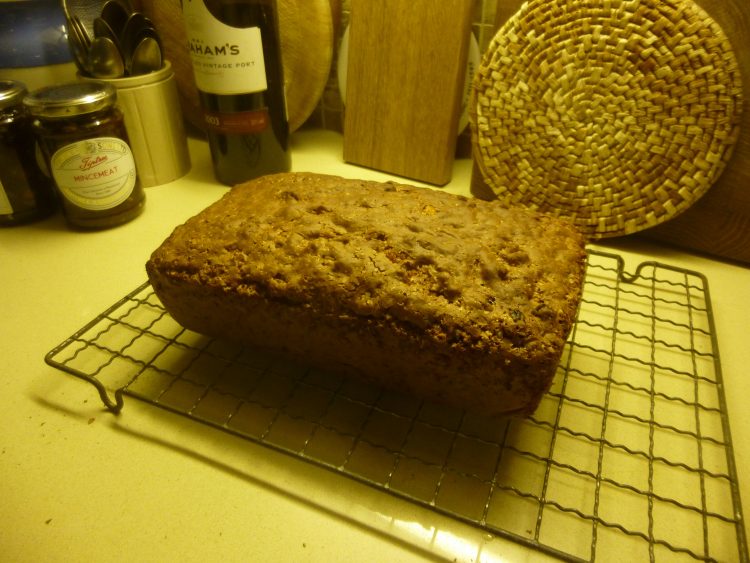 A yummy malt and fruit loaf!
It is dark now, as I write this, but earlier the snow looked beautiful, and the snow-light brilliantly lit up the stained glass angels that I made which are perched on top of the sash frames in the sitting room.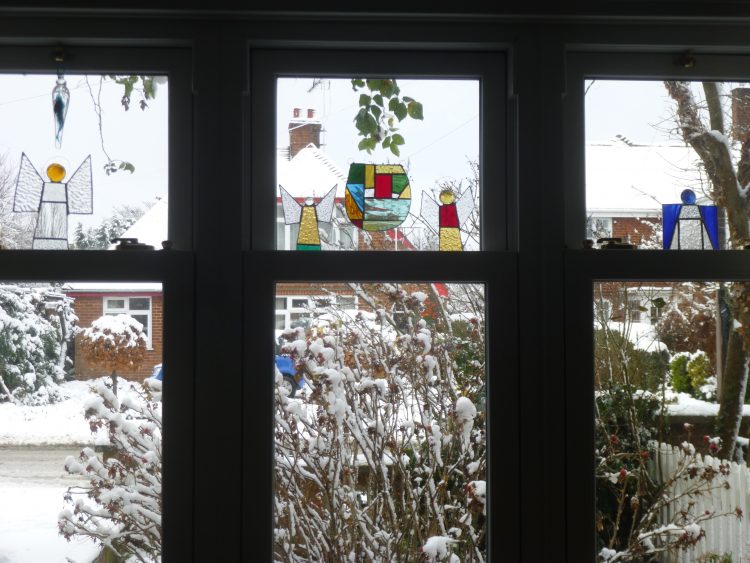 So here are a few more snow photos.
A lot of it has melted off the trees now, but is still quite thick and churned up on the road.
Keep warm and take great care in the morning if you have to travel to work or school! 🙂
---