Telephone Box Christmas Cards
My parcel arrived from moo.com yesterday – and I'm really pleased with how my red telephone box Christmas Cards have turned out. And no-one guessed the strap line, which is – of course! – "Phone home for Christmas".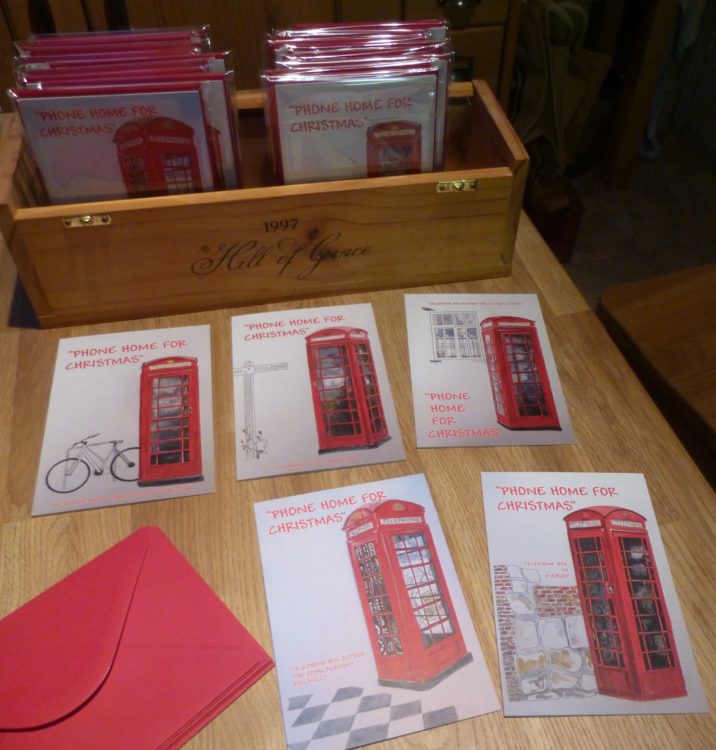 Red telephone boxes are not very common now, and these five come from all over the place! Outside the former Sun Inn at Lexden, from Wormingford, from the entrance to the Royal Academy in Piccadilly, from Salisbury Cathedral close, and outside Avebury post office.
They are bundled up into packs of 5 now, with 5 red envelopes, all ready for Open Studios. And I've also been packing up my Peddars Way greetings cards into packs of 5, and lovely new postcards – two different packs of these, one which is 5 landscapes, and one which is 5 dinghies. And then, of course, there are the calendars, and the mugs, and the cotton tote bags, to say nothing of the paintings! My dining room is so full of art based stuff at the moment it is hard to move around. I am so looking forward to clearing all the usual things out, and turning it into a little gallery/shop for my two Open weekends.
So. It was a good break today to go down to the Sentinel Gallery at Wivenhoe with Graham. Their current show is 'Watercolour now' which is on until 25th September. For details see www.thesentinelgallery.co.uk I bought  a beautiful little jug by Pru Green, which I have forgotten to photo – I'll put it in the next post! I love the way she constantly develops new designs and colour schemes in her work.
And after some lunch at The Greyhound we went down to Holland on Sea for the rest of the afternoon – it was a perfect day for the seaside and  to walk along the warm sand with bare feet . . .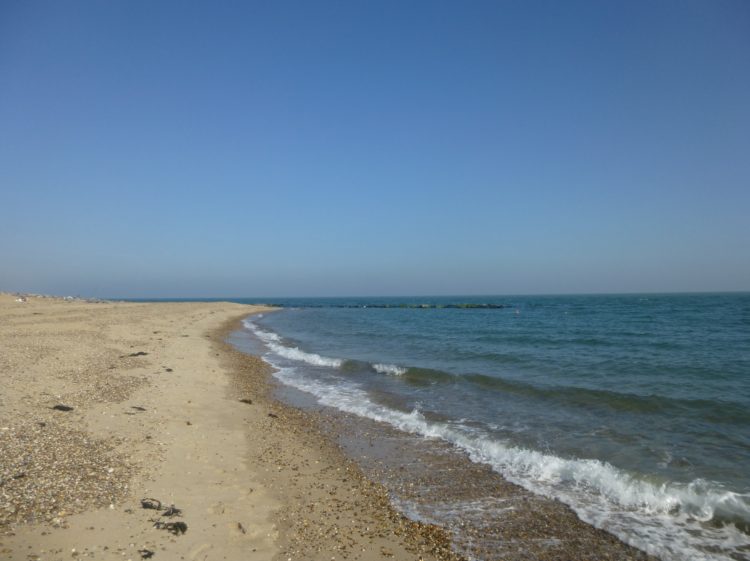 . . . and I found a mermaid's purse.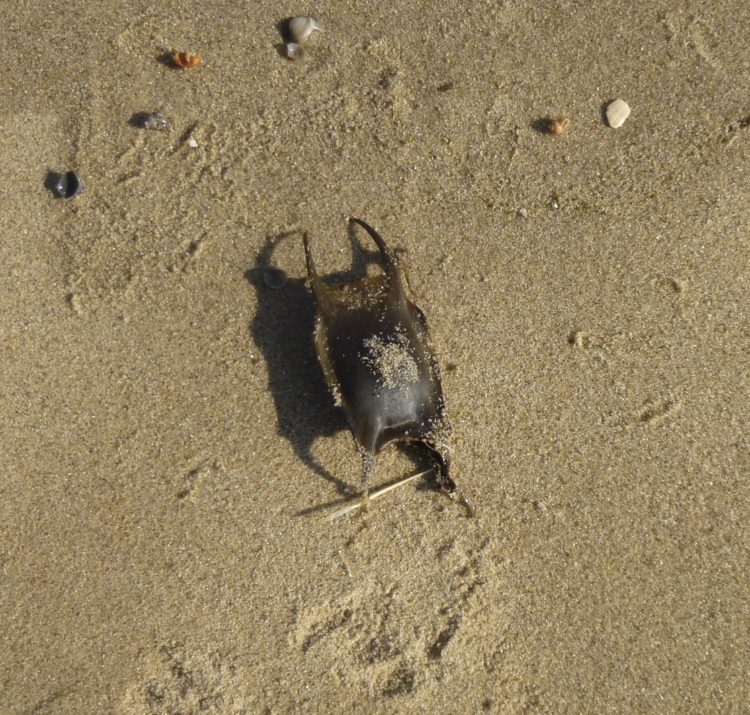 Lovely September days! One of my favourite times of the year! 🙂
---