The Celts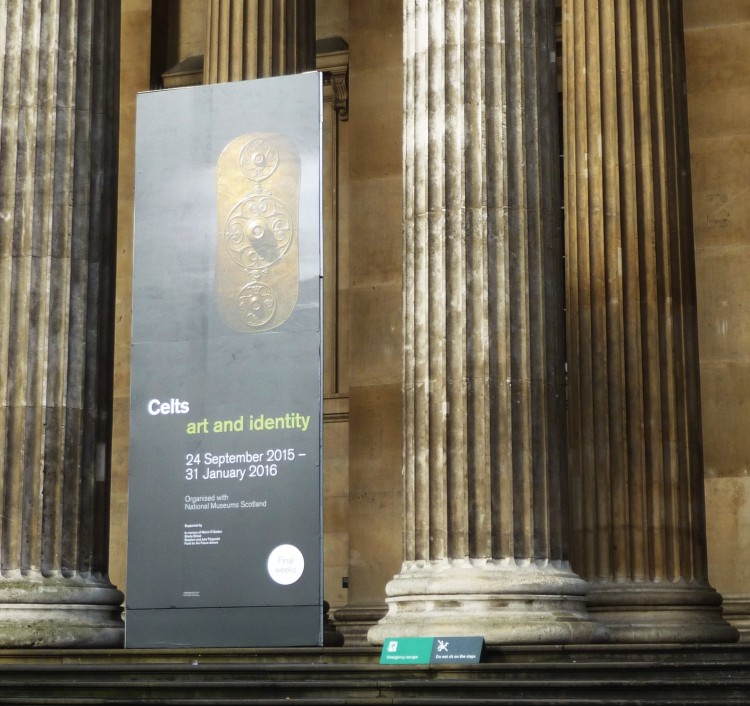 Graham and I went up to the British Museum on Saturday to catch the last but one day of 'Celts'. It was very crowded but fascinating.
My very favourite things were the Great Torque from the Snettisham Hoard – (perfectly beautiful gold work – the skill! And this was from about 150BC!!), a wonderful ring and pin brooch from Hunterston in North Ayrshire made from silver and gold and set with amber, dating from 650AD,  and the replicas of some huge standing stone crosses which were quite awe-inspiring, partly I think because they were 'outdoor scale' objects seen inside.
It was also good to see some paintings I've only seen in reproduction before, like 'Bringing in the Mistletoe' by George Henry and Edward Atkinson, and John Duncan's 'The Riders of the Sidhe'.
I certainly learned a lot!
And we wondered what the amazing glass roofed hall would be like with snow on the roof . . . 🙂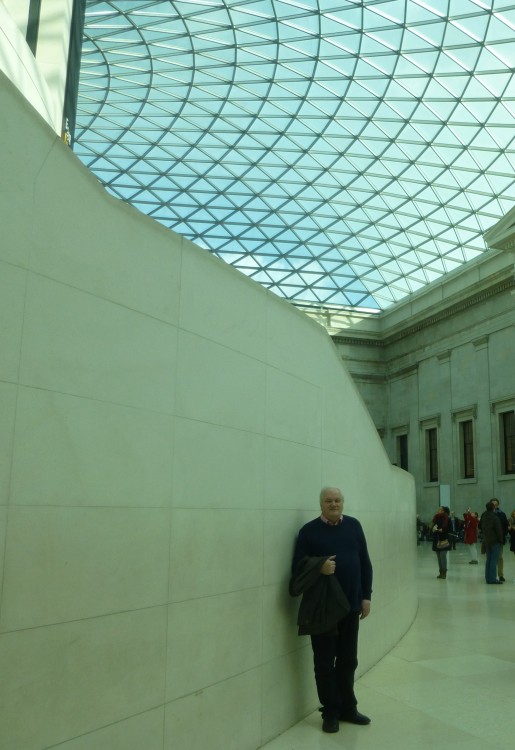 ---