Visiting Woodham Walter
Having recently updated the incumbents list for Woodham Walter's St Michael's Church, which included adding a 'Pudney' to the list – Revd Malcolm Pudney, now retired – I was invited to go down to the church this last Sunday for a service that Malcolm was coming back to take.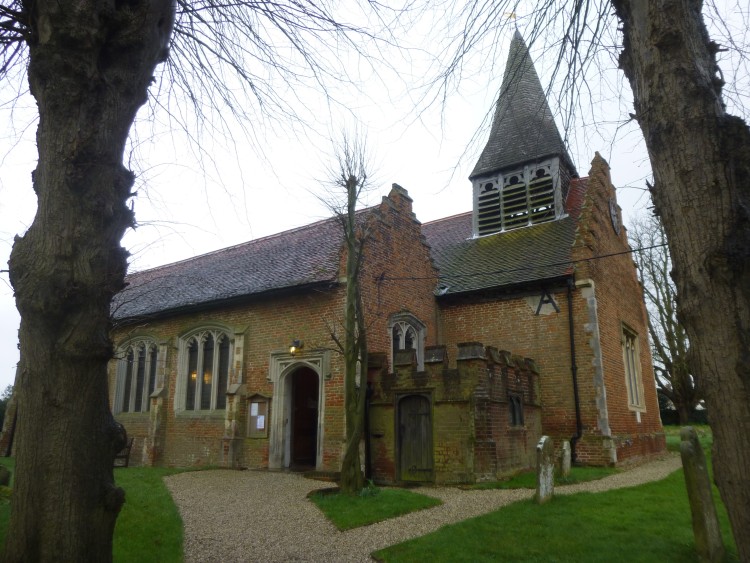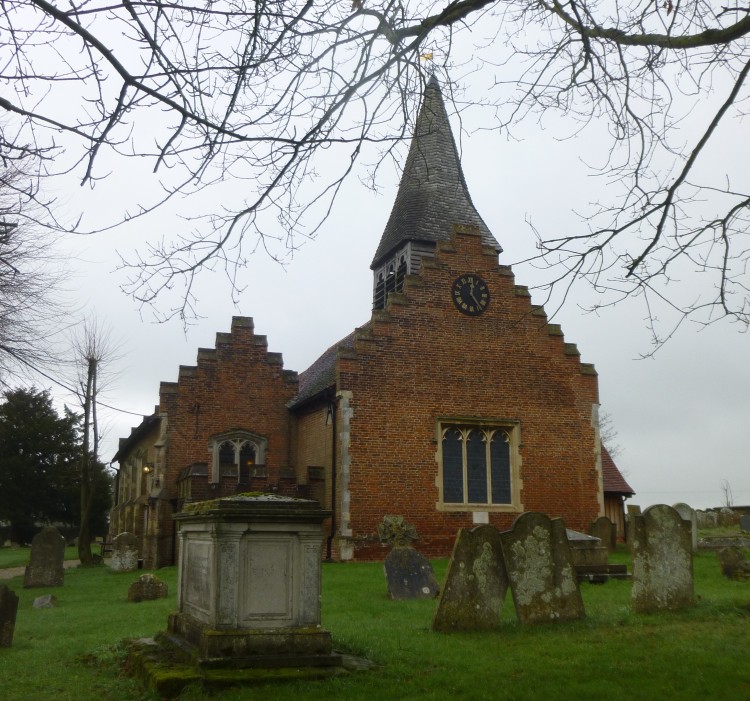 The church is a very pretty brick building with a spire, in open countryside, about ten minutes drive from Maldon. It is special as it is thought to be the first church built in the time of Queen Elizabeth I as a purpose-built Church of England church after the Reformation.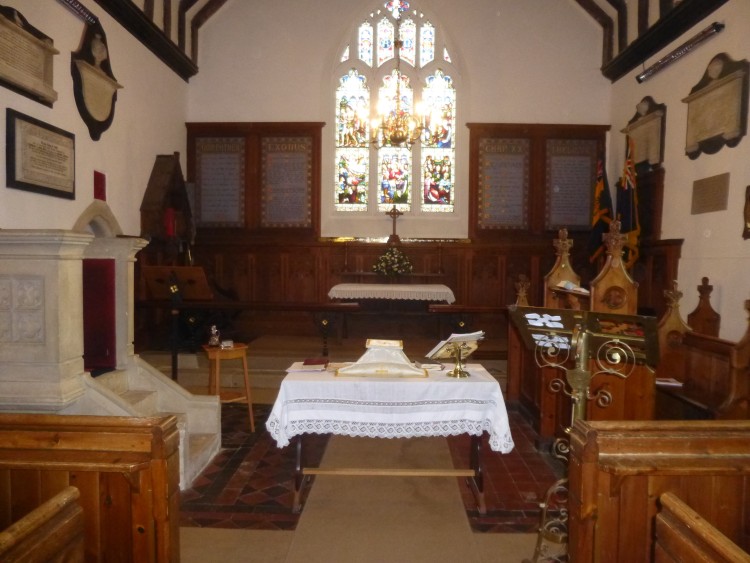 The congregation were so friendly and welcoming, and it was a lovely simple communion service. When I had a look around afterwards, over a cup of coffee, I was rather taken with the 1660 Charles II Royal coat of arms over the South door, complete with a lovely prancing lion and unicorn!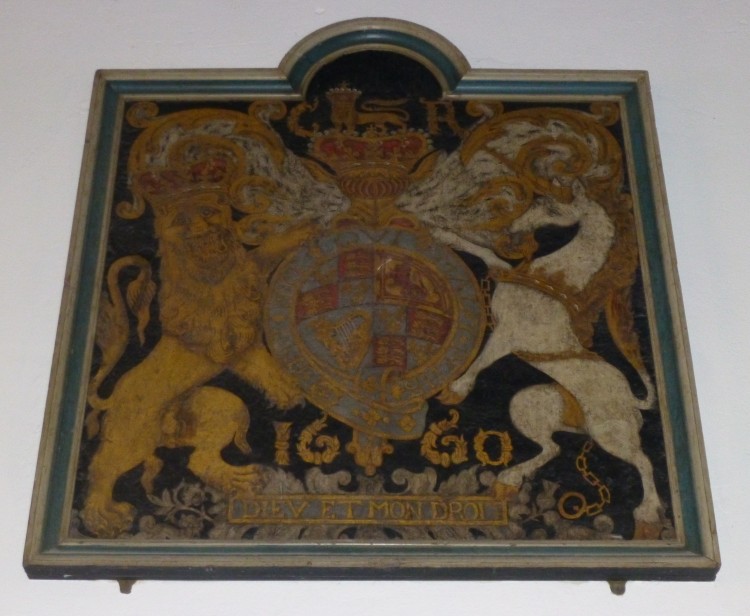 It was lovely to meet Malcolm and his wife, Linda, and I'm going to have a dig around on the Ancestry website to see if I can find how we are related. Pudney is such an unusual surname that there are only about 650 of us in the country, so family history is particularly easy to trace!
Back in the studio yesterday afternoon I made a start on 'Essex Wood: January', and today, after my violin lesson and some time pruning a huge rose bush, I did a bit more work on it. I'll probably share a progress photo tomorrow!
Hope your week is going well 🙂
---