The Diary of a Bookseller
When I was in Galloway in Scotland earlier this year I was delighted to be able to visit The Bookshop in Wigtown. It is the biggest second hand bookshop in Scotland. I found a book I had been wanting to read for ages, Jean Goodman's biography of Edward Seago. I had a little chat with the owner of the shop while I was paying. He was in the middle of checking the proofs for his book, The Diary of a Bookseller. So I was particularly pleased when I found a stack of copies of the very book in our excellent independent bookshop in Colchester High Street, Red Lion Books – The Diary of a Bookseller by Shaun Bythell.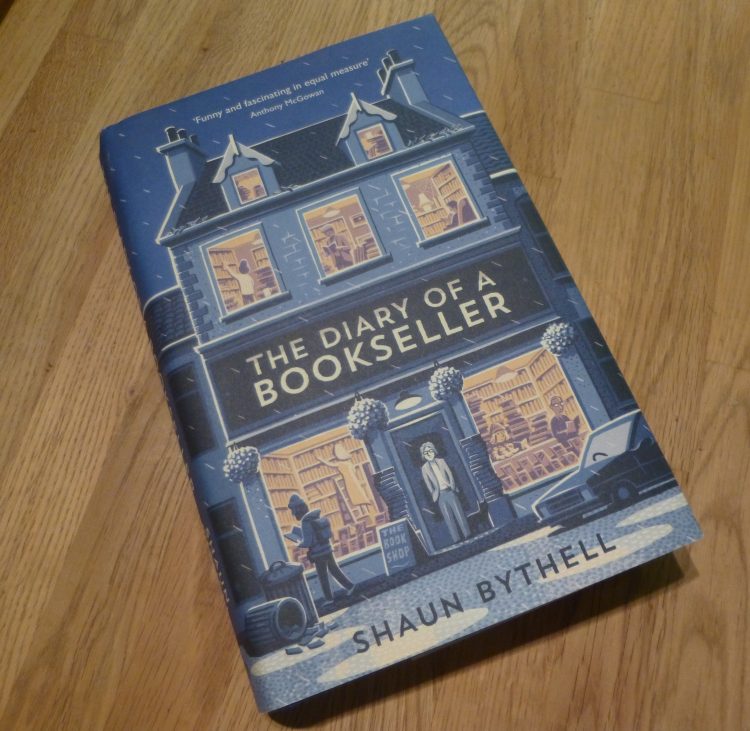 It is a really good read and is  extremely funny. Set out as a diary for a year beginning in February 2014, it includes information on sales and internet orders for each day, but it is the descriptions of the characters that come into the shop and the extraordinary things they say and ask for, plus the completely off-the-wall antics of his part time assistant that really make the book. The student helpers, the bookshop cat – Captain, the many people who ask for their libraries to be valued, the visitors to the Wigtown Festival – they are all described in vivid, sometimes scorching, detail. Highly recommended!
Today was the day I'd set aside to make the Christmas Cake, which is now out of the oven and cooling on it's wire rack. The kitchen smells wonderful . . . 🙂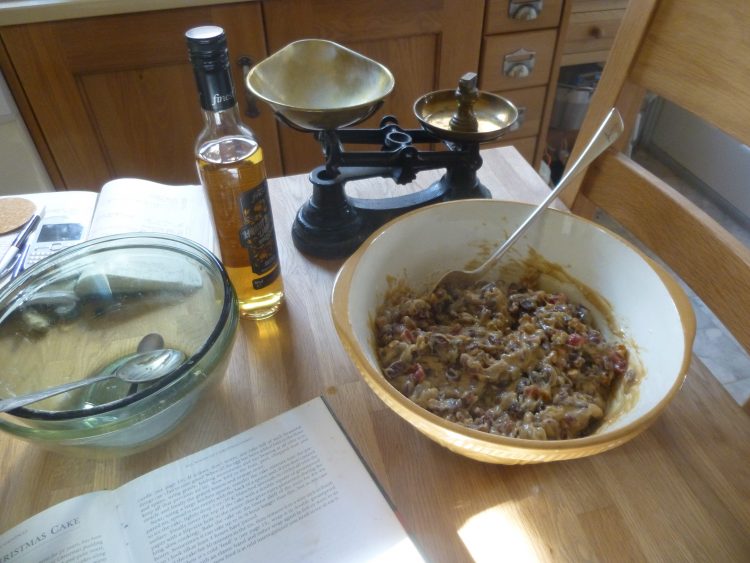 ---