Fingringhoe Wick in November
Last night was a frosty, starry night. This morning was a perfect Autumn day – cold, sunny, clear blue sky and no wind.  I've been laid low for the last week or so with a very long lasting flu-ey cold – one of those that keeps nearly going and then coming back! But I've been getting going again over the last few days, so today was the day for my November visit to Fingringhoe Wick.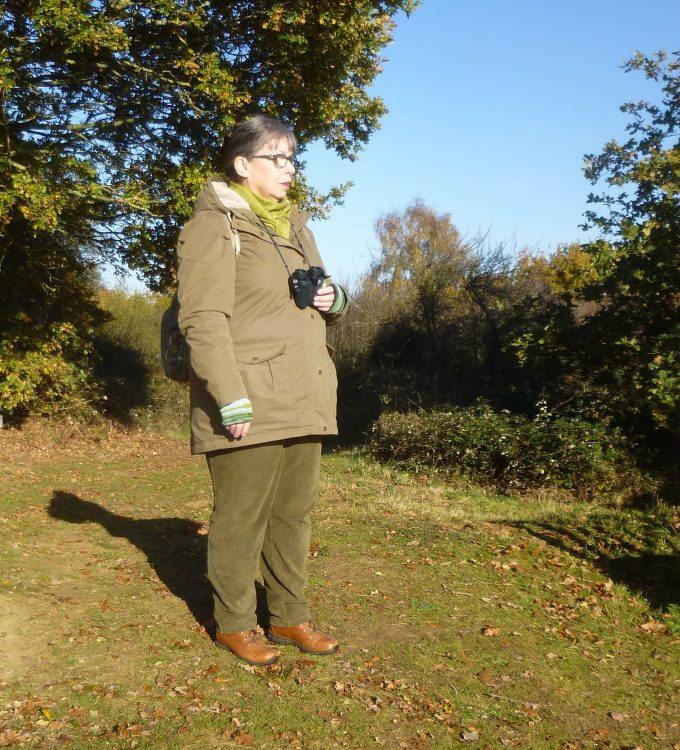 High tide was 11.30am and the estuary looked calm and blue.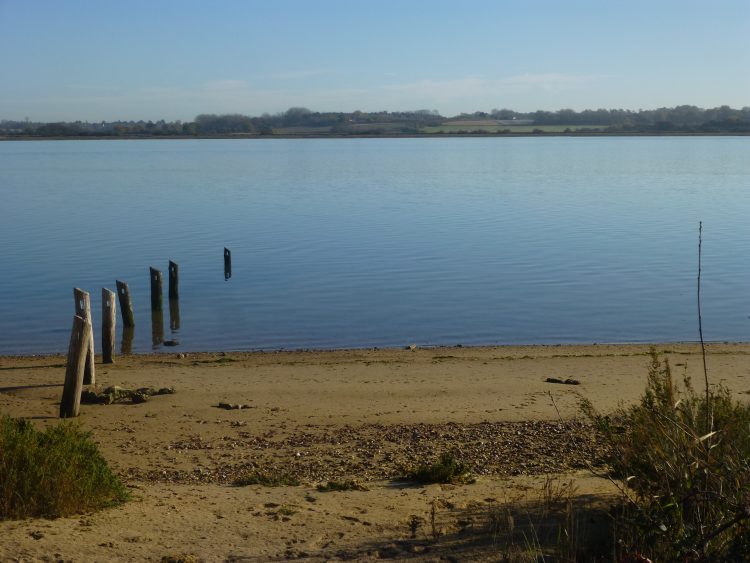 The still air allowed beautiful reflections on Kit's Pond and the pond in front of the Kingfisher Hide.
And look at the colours in the trees on the far side of the river Colne –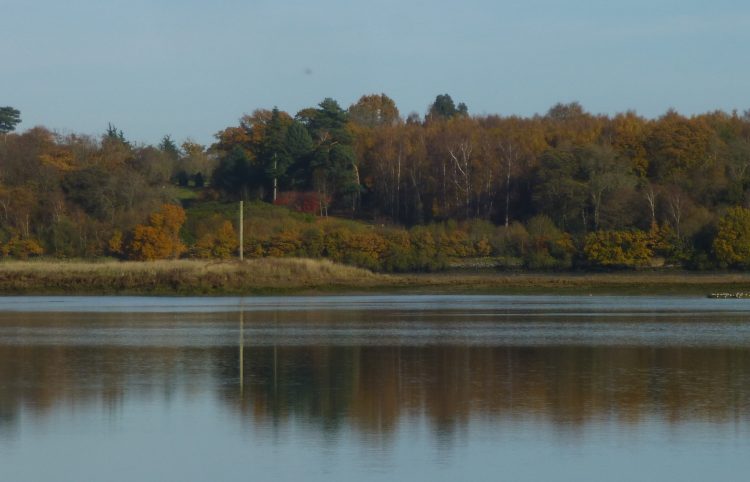 The tree colour all around the reserve was spectacular, actually, particularly the silver birches –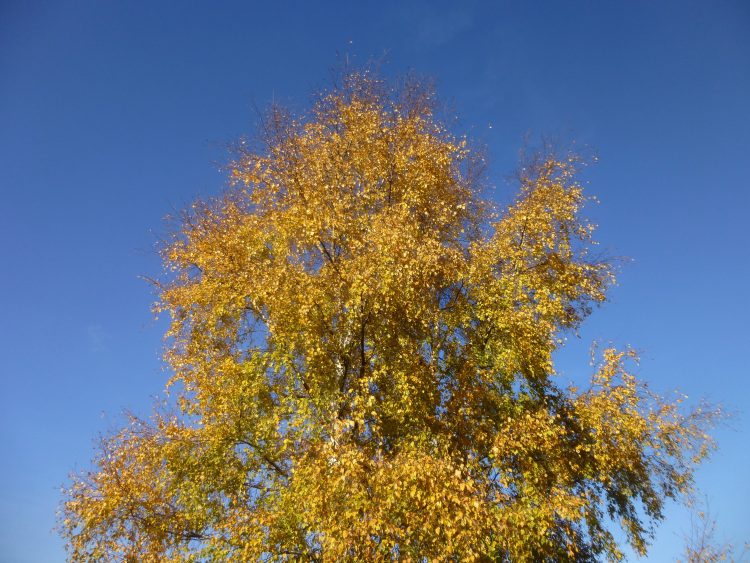 It was really warm in the sunshine but the frost was still thick on the grass in the shade at 1.00pm. It was lovely to sit in the sun and draw – here I am on the bench above the path down to Margaret Hide.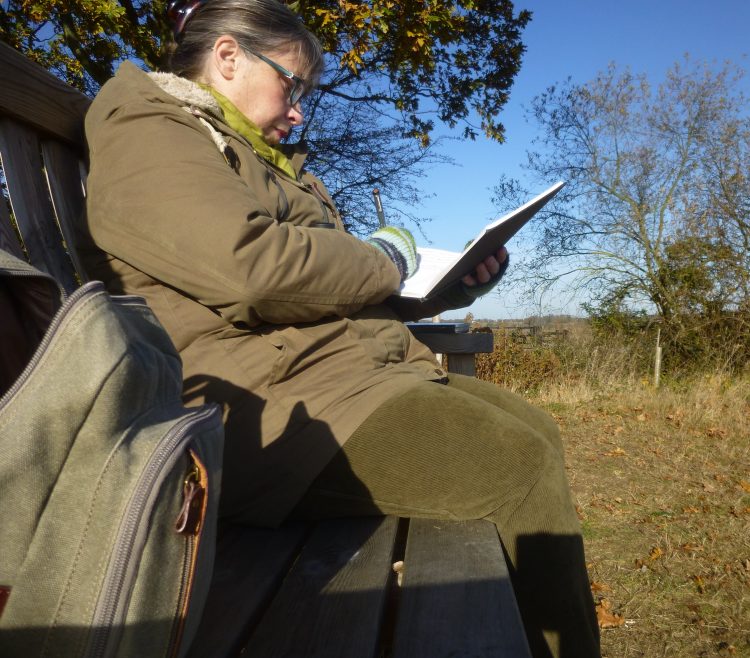 It was quite a good birdy morning, too. I saw a gold-crest flittering about in a gorse bush. Brent geese flying in groups down the estuary, chuntering away to each other. Lots of red shank, Shelduck, big flocks of avocets. A kestrel hovering for minutes on end quite low down. A green woodpecker, also very close. And a female marsh harrier.
It was even warm enough to sit outside for my usual tea and cake. Amazing for mid November!
And finally, what a great sunset tonight!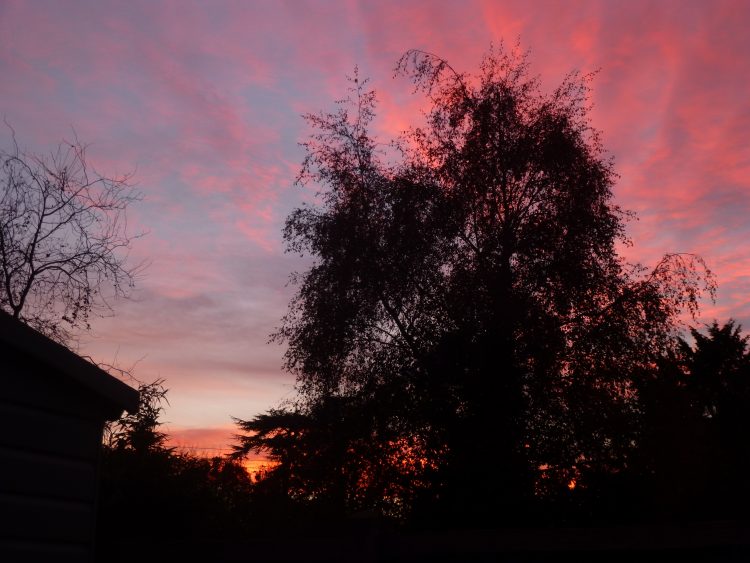 Hope you have a good weekend! 🙂
---