The Field in December
It was a nice bright morning – after two days of rain – so I set off on my last visit to The Field. Underfoot it was not so much muddy as flooded in places! Walking down the edge of the cows' meadow to cross over the railway bridge I was ankle deep in water! Thank goodness for wellingtons . . .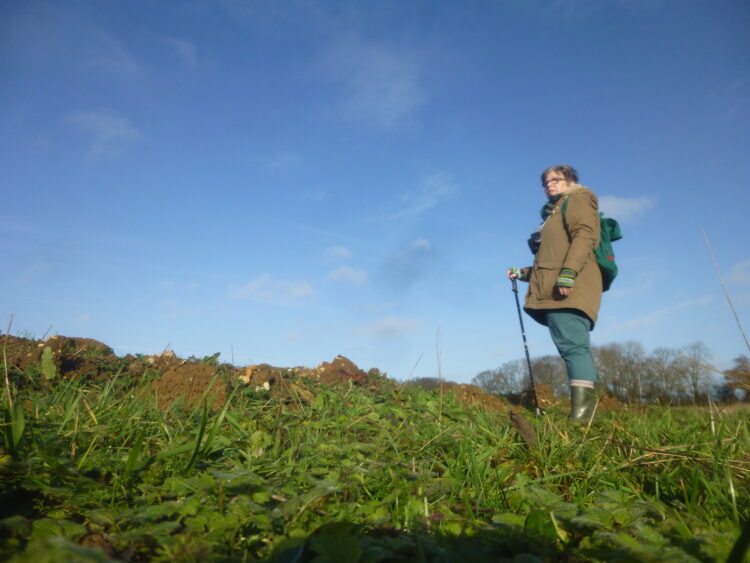 The big oaks along the railway cutting are almost completely bare now, just the odd brown leaf hanging on.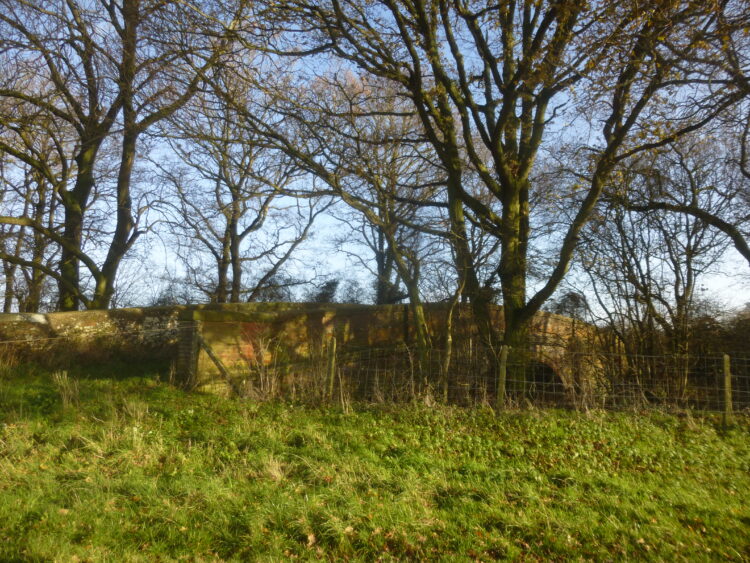 The buzzard took a spin round the bottom of the field just as I arrived, and a flock of woodpigeons periodically surged into the air and then re-roosted in the big willows by the river. While I was standing drawing a magpie hurtled out of the hedge behind me, thought better of it and hurtled back in!
I walked along the top of the field, by the  big hedge along the railway cutting. The ground was covered in rusty brown oak leaves. Between the path along the field margin and the edge of the cultivated ground stood a thick edging of common knapweed and wild carrot, all dark brown, brittle and gone to seed. There were a few red rose hips hanging on in the hedge. Other than that, the colours were the bright green of the young rye and the margin grass, and the dark brownish grey of the mature trees and hedges against the pale watercolour of the sky.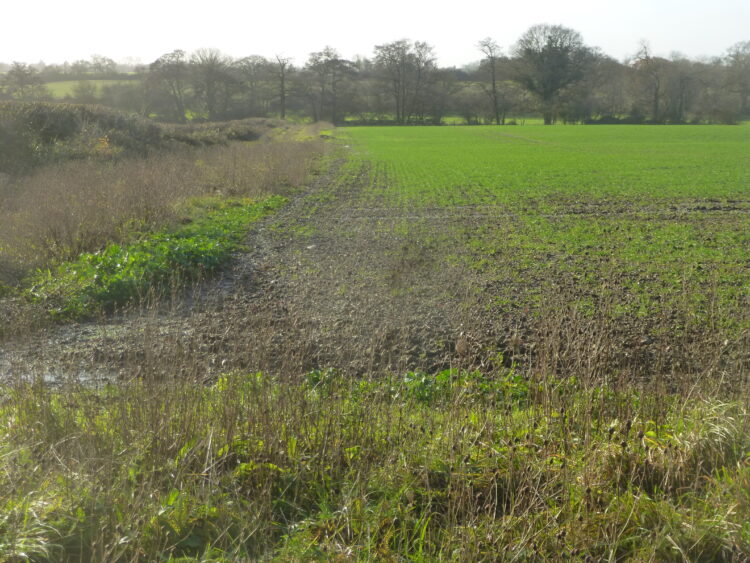 The hedge, between Martins field and How Hill to the east, had been cut back. The ditch alongside it was cleared out. It had been so overgrown with brambles that I had never realised before that there was a ditch. This morning I could hear the water gurgling and pouring down the slope towards the river. Where the tractor had driven down this field margin it had left tracks along which it was easy to walk.
As I left Martins field and walked back along the top of How Hill, the soft mud was imprinted with the hooves of the big deer and the little deer, and the long-clawed paws of the badgers.
One more painting to do, one more 'snippings' drawing to draw, and possibly one more little extra painting to do  – and then my 2020 painting project will be over.
Thank you to those who ordered items from my shop during my Online Open Studio Week. There are just two calendars left if anyone would like one.
Keep safe! 🙂
---