Essex Field: December
Yesterday I finished the last painting in my 2020 painting project Twelve Months in an Essex Field, and here it is!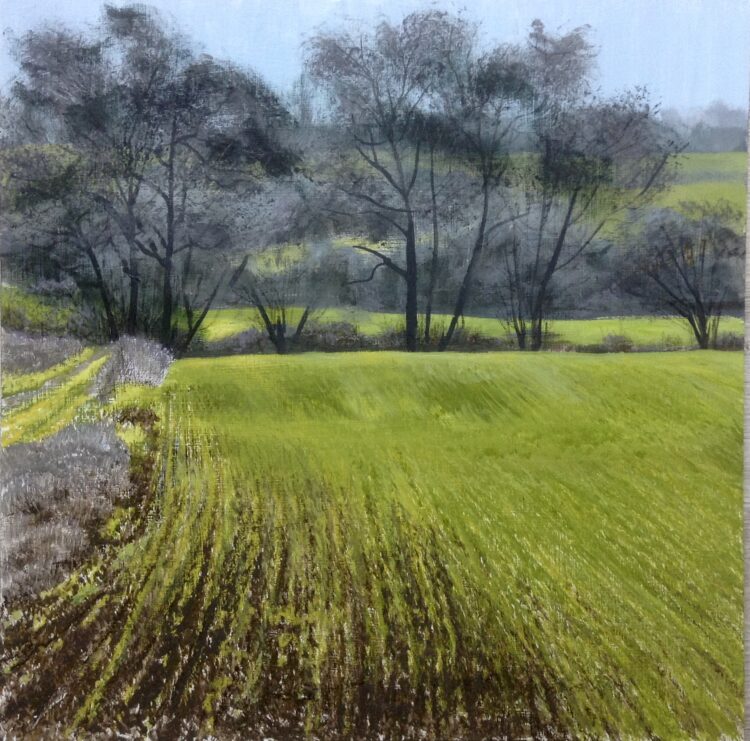 This is the view looking down the eastern side of the field towards the Roman River, with the rye coming up well and the trees by the river completely bare. The more distant fields going up the slope on the other side of the river valley can be seen faintly through the bare branches.
I just have my December snippings drawing to do – all dried seed heads, so they're not coming to any harm! – and then I have completed the whole project. There will just be the little task of the book to put together . . . But I am really looking forward to doing that. In view of the announcements last night about the Covid situation I think I will be rather glad to have an absorbing job to do in the next few weeks.
Hope you are all OK. Christmas will be very strange this year, but we will get through it, enjoying what we can. It is the winter solstice tomorrow – the shortest day – and the light will start returning a tiny step at a time. 🙂
---