The Fry Gallery
Yesterday Graham and I went over to The Fry Gallery at Saffron Walden. It was a very pretty drive, as the sat-nav took us through all the little villages, and the countryside at this time of the year is so lovely. We arrived too early, as the gallery doesn't open until 2.00pm, so we went to The Eight Bells in Saffron Walden, and had a really delicious lunch in the converted barn restaurant at the back of the pub – I would strongly recommend it if you happen to find yourself in the area!
The special exhibition on at the Fry at the moment is of Edward Bawden's early watercolours, but I have to say I was more interested in the wall full of Eric Ravilious' watercolours, and the opposite wall full of Bawden's huge and colourful lino prints. I loved all the ceramics in a little side room, too, designed by Ravilious for Wedgewood – and we have resolved to see if we can hunt down any examples!
There is a very nice little book – only £4 – which details all the work by Ravilious in the collection, and it has some lovely photos of the ceramics near the back.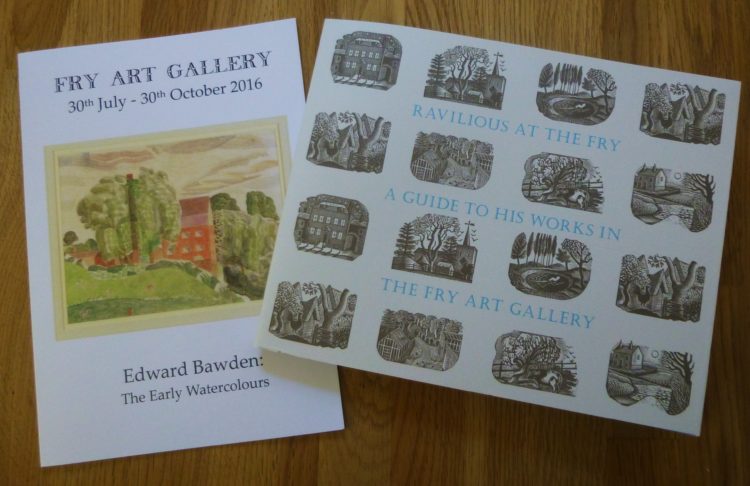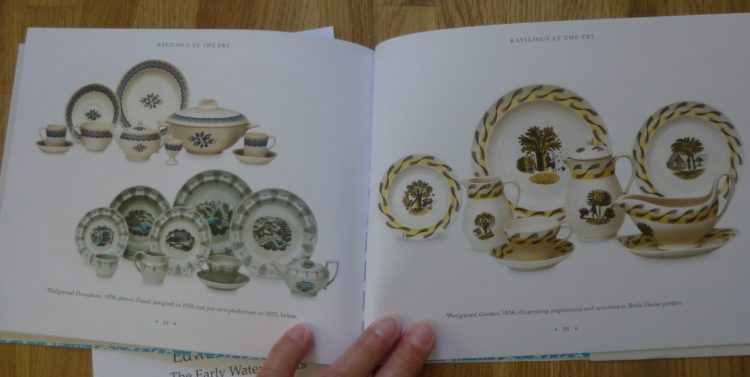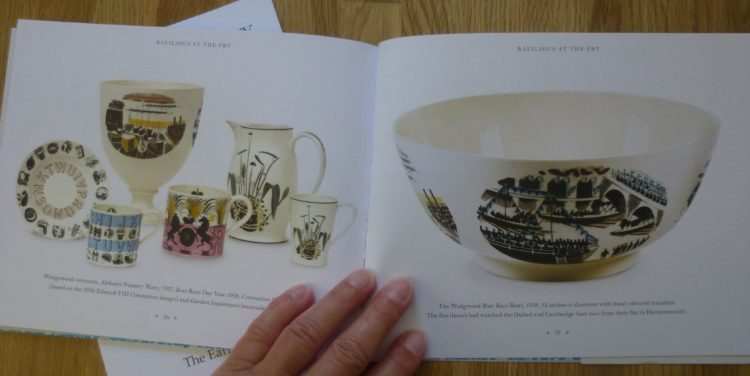 When we left Saffron Walden we went to Great Bardfield, the unlikely base for a whole group of artists, after Bawden and Ravilious first settled there with their wives, Charlotte and Tirzah, at Brick House. It is still a very attractive village, and after a bit of wandering round we found Brick House.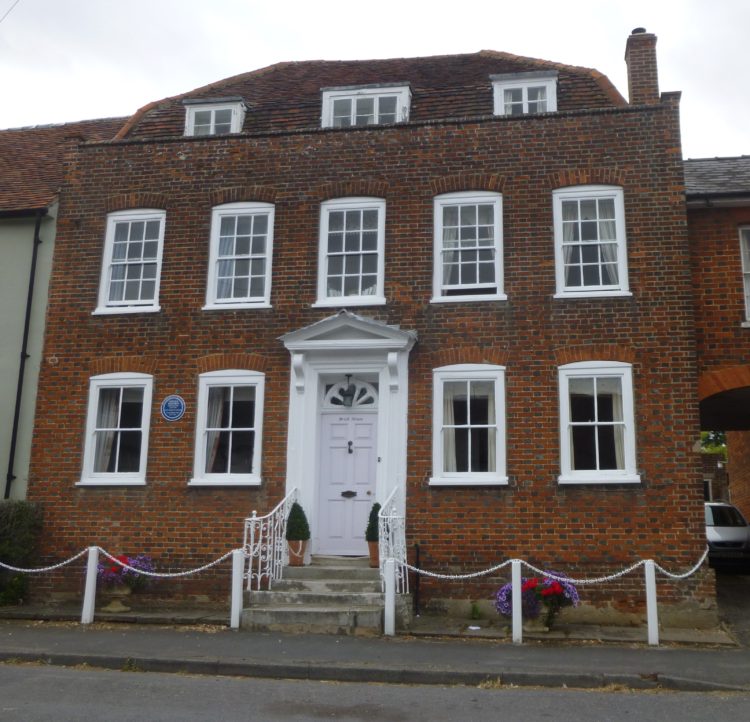 It is  very imposing, and, as it says on the blue plaque, Bawden lived here for 40 years, although Ravilious and his wife moved after a while to nearby Castle Hedingham.
I will leave you with a beautiful sunset we had last night. Hope you enjoy your weekend, whatever you have planned. 🙂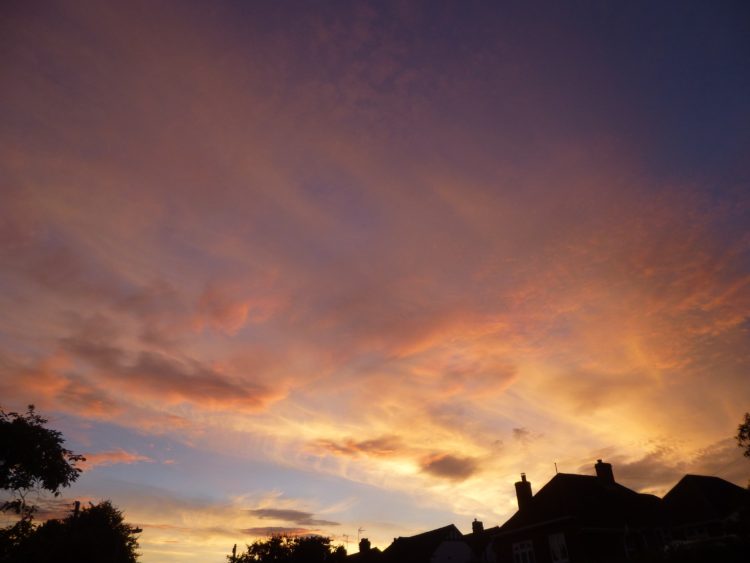 ---