The Ridgeway VIII
This is the latest in my series of paintings of this ancient trackway.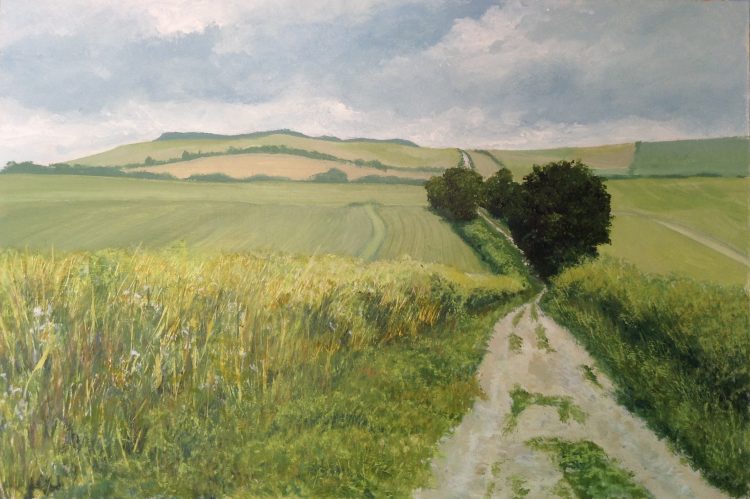 This view shows the track walking roughly eastwards, coming up to the White Horse Hill at Uffington. It was a lovely section to walk, with far reaching views – and I remember it was very windy!
Here I am painting it in my studio –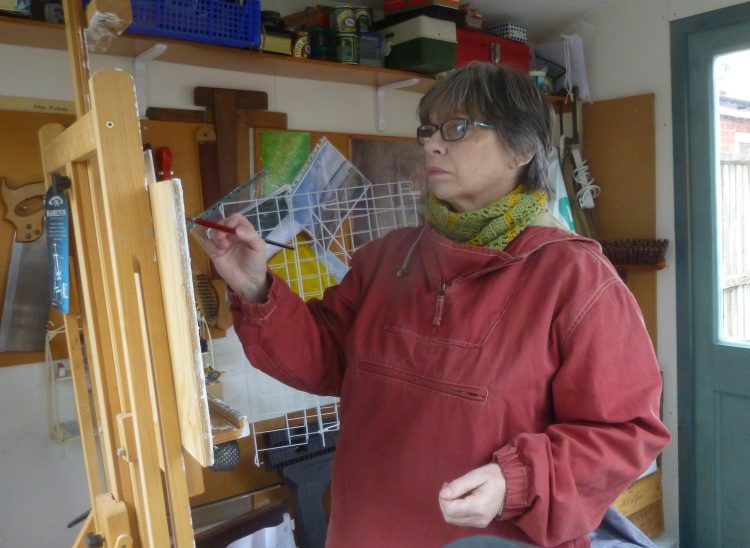 on another very windy – and wet and cold! – day. It was chilly in my studio despite having the heater on for half an hour before I started to warm the place up . . . . which is why I am so wrapped up.
And this is a 'part way through' shot, just for interest.
This morning I delivered Flatford: Early Spring I to its new home. The buyer had it re-framed in a narrow black frame, which, although I was initially dubious, really suited it.
Hope you enjoy your weekend! 🙂
---