The Ridgeway IX
On the Ridgeway, looking west, back towards Sparsholt Firs – this one was just finished this morning!
Prints: Yes, I'm making some progress on these! I ordered mounts and backboards, with presentation cellophane bags to fit, from Cotswold Mounts, which came on Tuesday – all very satisfactory. And I've also bought a blind embossing dye from Stamps Direct Ltd in Norwich – this is so cool!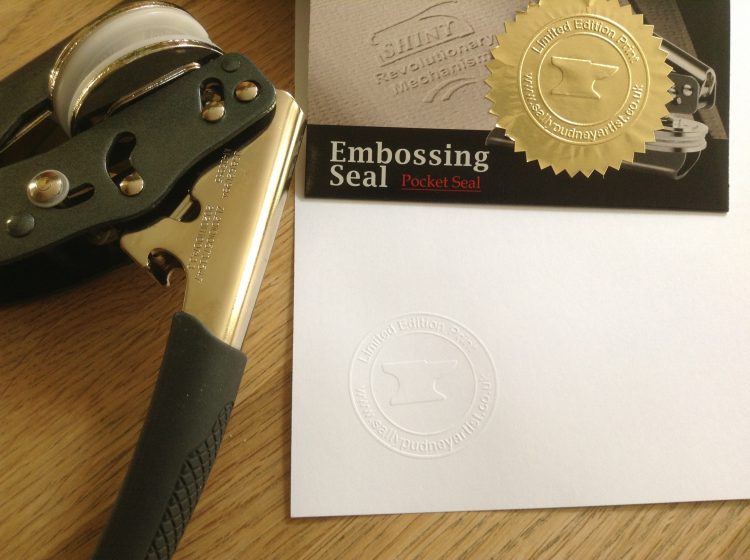 The top says 'Limited Edition Print' and the bottom has my website, with my anvil logo in the centre.
And yesterday I went down to Maldon to see Dan at Point Graphics, and discuss having the first few prints done. It's all happening! February seems like a good month to get new ventures set up. I'm planning on some new cards very soon, too . . .
Happy Valentines Day! – hope your week is going well! 🙂
---